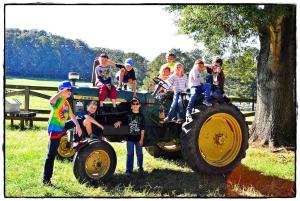 Ninja Cow Farm LLC, an organic principled farm located near Garner, NC, is growing! We are looking for lease or purchase opportunities for farmland within 30 minutes drive of Garner. We prefer areas South of Garner, away from town. We are looking for an opportunity to expand our cattle herd and need a farm with 50-100 acres of cleared land available. We can reclaim cropland into pasture land but would prefer existing pastureland. Fencing and facilities are beneficial but not required.
Ninja Cow Farm improves the land through the principles of Allan Savory and Ian Mitchell-Innes and currently leases land from other property owners and has references available. We have an immediate need for land and would be interested in talking to landowners within the geographic boundaries described above.
Please contact Dan Moore at dan@ninjacowfarm.com or call/text at 919-810-2530 for more information.
Ninja Cow Farm LLC is owned by the Moore family who have been farming in NC since the late 1700s. They currently operate their agritourism, cattle, and pig farm on Old Stage Road near Garner. They were recognized as the Farm Family of the Year in 2015 by the Wake County Soil and Water Conservation District in recognition of their farming and conservation practices. Through their unique operations, Ninja Cow Farm recycled over seven million pounds of produce in 2015 that would have gone to the landfill. Along with 200,000 pounds of cardboard and 24 truck loads of pallets also recycled.  Dan Moore currently serves as the President of the Wake County Agribusiness Council, is an active board member with Wake County Farm Bureau and North State Bank's Garner office. Ninja Cow Farm is a proud member of Carolina Farm Stewardship Association, The NC Agritourism networking association, Farm to consumer legal defense fund, and The Goodness Grows in NC program. Ninja Cow Farm has a very active website and much more information is available at https://ninjacowfarm.com