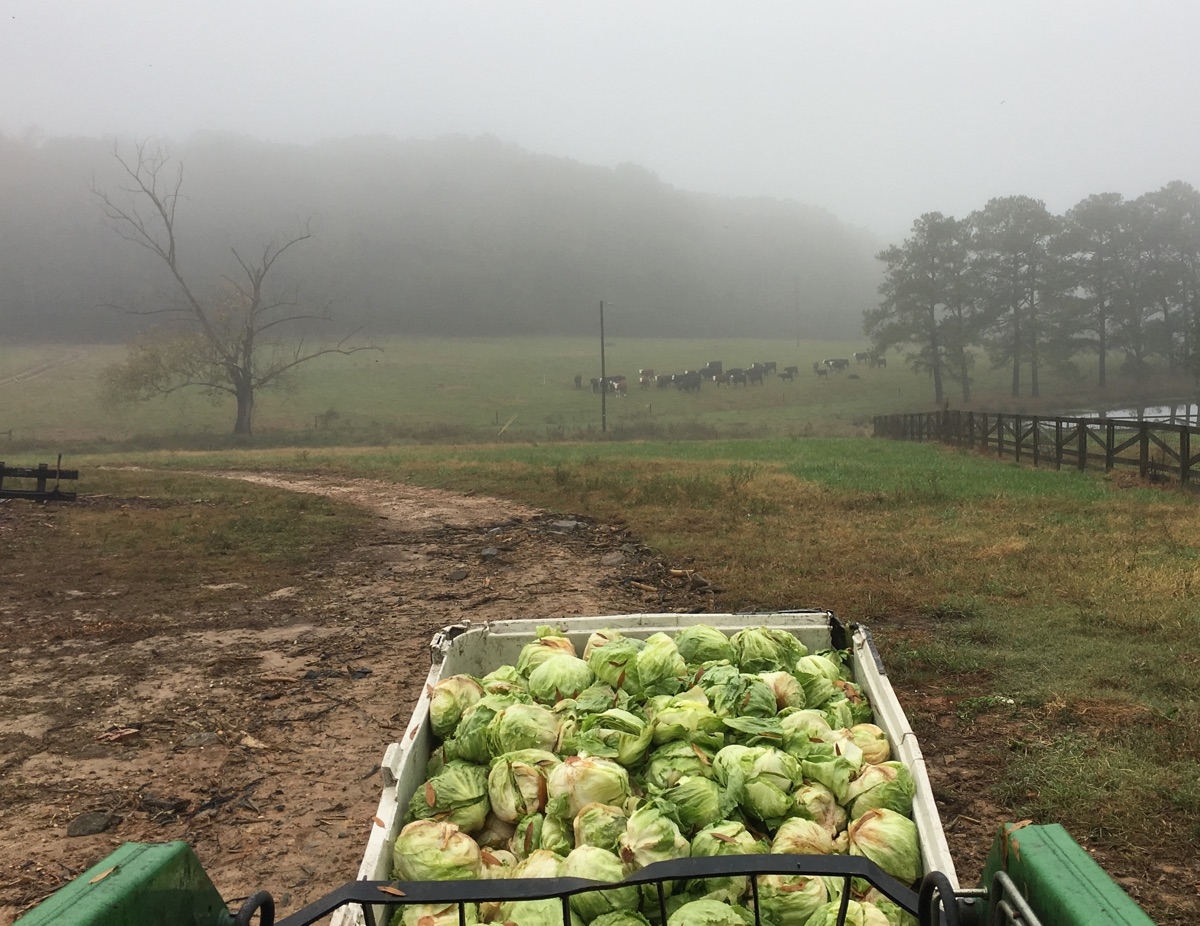 When I get up in the morning, I put on my standard work uniform for this time of year.
Duluth Trading Company firehose shorts
Some sort of obnoxious t-shirt
And as long as I can possibly get away with it, flip flops.
I get a lot of grief about my chosen fall/winter outfit. My response is, "It is an outfit of hope!" By afternoon, it will finally be warm enough that I can lose the flannel shirt and be in shorts and flip flip flops just one more time before winter.
No, it's not your typical farmer's apparel and yes I have to go put on boots to do actual work occasionally, but it's worth it.
On the particular day this picture was taken, Spork and I were feeding everyone and it was warm and foggy. It wasn't wet or in any way unpleasant. The cows were happily loafing, waiting on their breakfast you see pictured, and we had the entire day ahead of us. It looked like it would be a good day, and based on the flip flops I was still wearing at days end, it was!