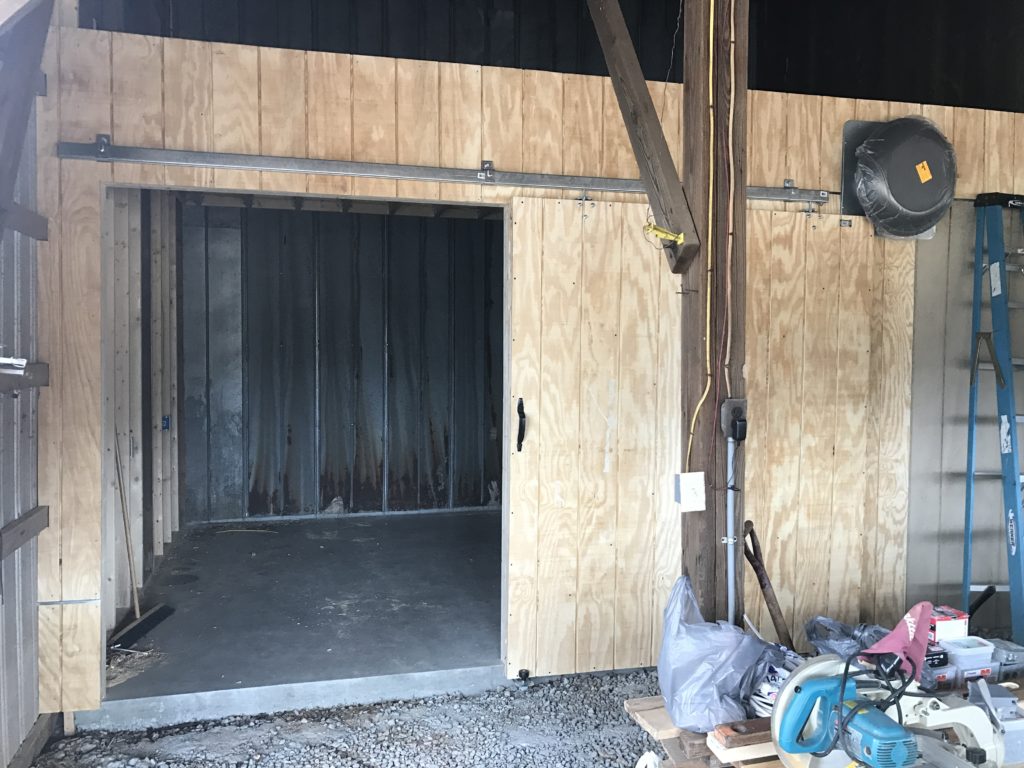 This past week, we finished construction on the new freezer room. The wiring is done, the building is done, the exhaust fan is installed, and the new door is built and hung. Even the lights are in. The only thing left to do is to install the new door between the store and this new room, paint the exterior, and move the freezers into the room.
The new door takes a while to show up. We still have a few weeks before its arrival. Painting the exterior is just one of those things we'll do as we finish up.
Moving the freezers is going to be an all hands on deck affair. Each freezer is stuffed with beefy and porky goodness. All of which will have to be removed while the freezer is being moved. My plan is to acquire a new freezer so that when we pull all the meat out of one, we can stuff it in an empty freezer. Then we can move the now empty freezer in, clean it up, and have it be the recipient of the next batch. It should work, if I can just find the right freezer.
We've now started working on the expansion to the retail area that will be behind the store. A goodly portion of that job is already done. However this job is a bit more complex so I expect it to take a few weeks to perform. We have to get it built, then tear down the back wall to the store so we don't interrupt your shopping.
In the mean time, we have everything as normal, including pet milk, so stop on by today and see the girls who will be working along with SWMBO.