On Monday the 17th, Miguel and I loaded up some pigs to go the processor. We ended up taking 5 pigs total which is about as many as we've ever taken at once. But we are in a bit of a tight on pork right now for a few reasons.
There has been some personnel turnover at the processor and I suddenly went from about a  weeks notice to get on the schedule to three weeks notice to get on the schedule.
I've been to gunsmithing school three weeks out of the past six so I'm only able to do so much with the farm when I'm gone all week in school.
We've signed up a new customer, The Hook and Cleaver Market on Broad Street in downtown Fuquay-Varina. We don't do much wholesale business because we try to make sure we have plenty of product for our retail customers but Joe has been great to work with so we are selling some of our product to them to have available to you in Fuquay.
People LOVE our BBQ. We had a good supply of it and a few customers have come through and cleaned us out. Then everyone else who came afterwards tried to buy more. We have a backlog of BBQ demand and we need to catch up.
With all those good reasons, we decided to take an extra hog while we were loading, especially since we have so many good looking hogs ready to go.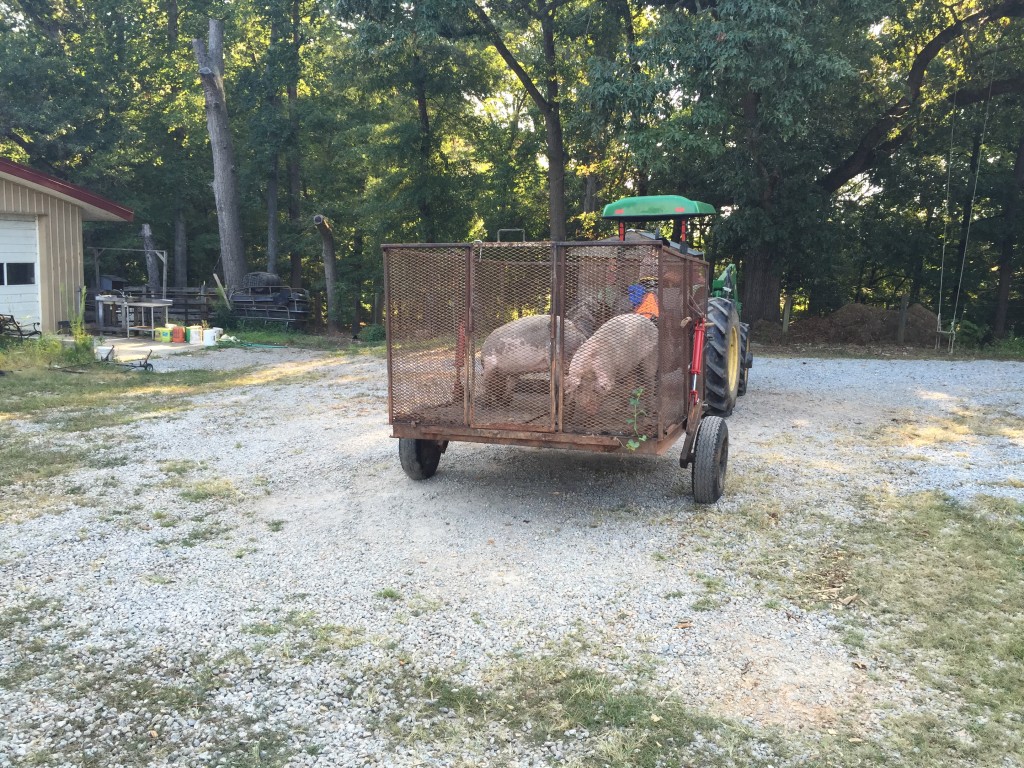 We took hogs from two different paddocks, and then combined some remaining hogs into one paddock to better manage who was with who.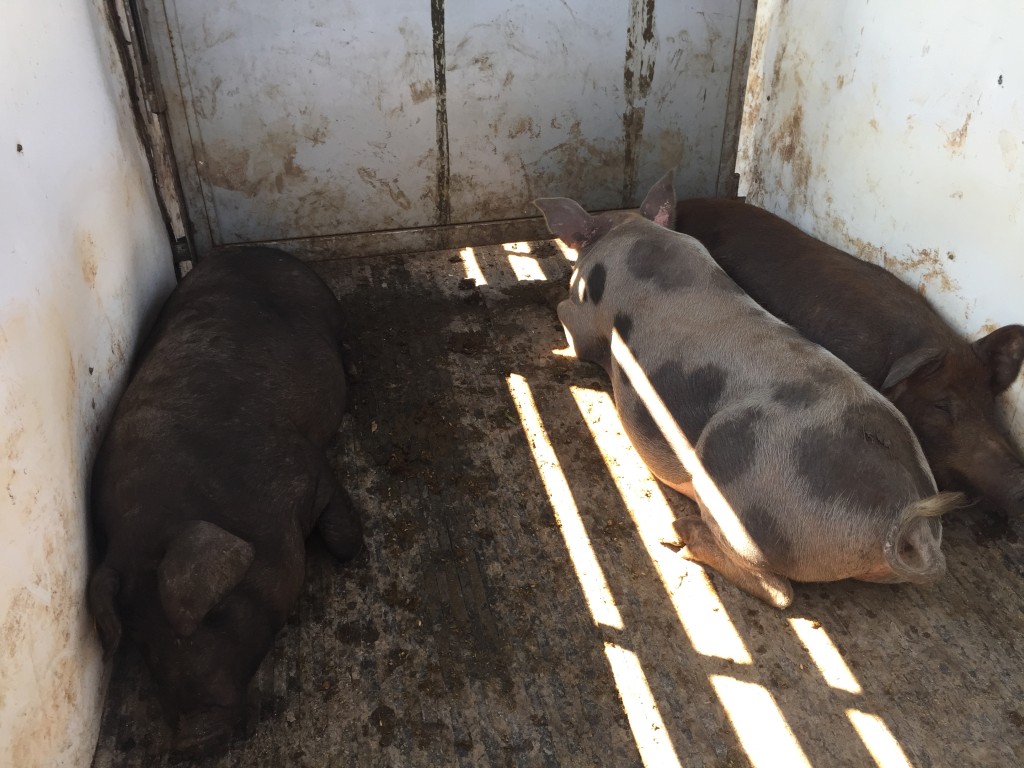 We do everything low stress if possible. These hogs pushed their way onto the trailer which is sitting on the ground when we are loading. Then we sort out who we want and cross load the hogs onto the stock trailer. The trailer is raised so the simply walk off one trailer and onto this trailer. Within a minute or two they are camped out and resting. Very low stress.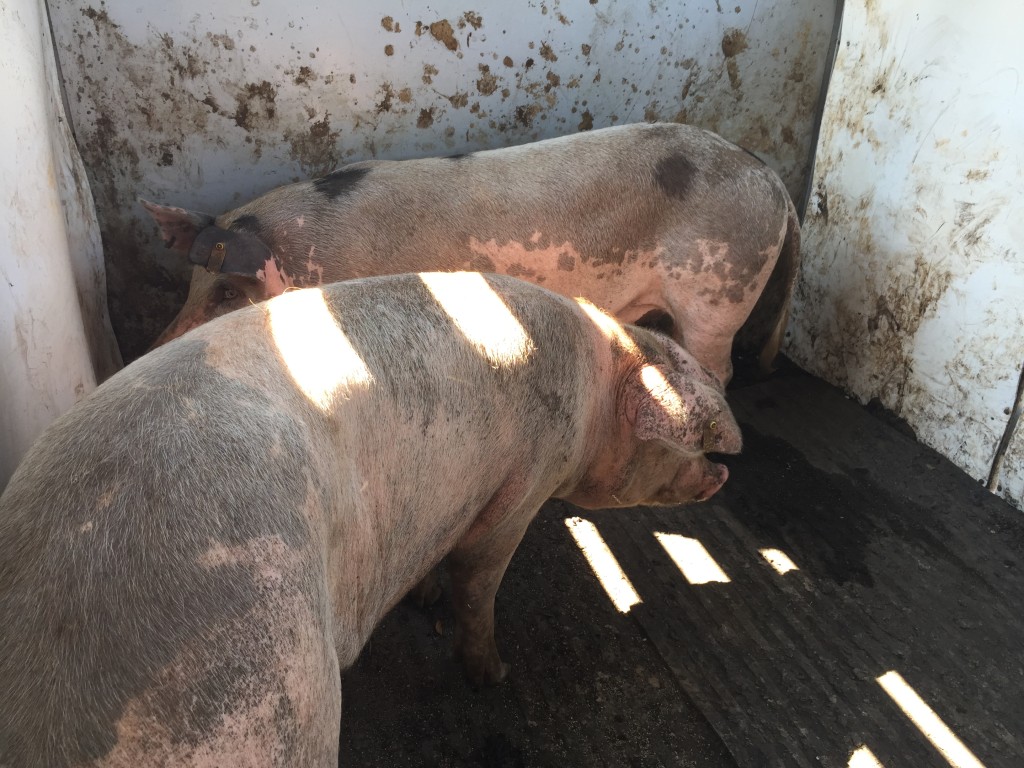 Since we combined hogs from different paddocks, we loaded them into separate compartments in the trailer. That way they didn't fight as they didn't know each other. Again, low stress.
Pictured here is Houdini, who we've written about before. 
We should be back in pork in a couple of weeks. Till then we still have most cuts, just no BBQ.