This long weekend has been occupied with shop projects mainly of the gift variety.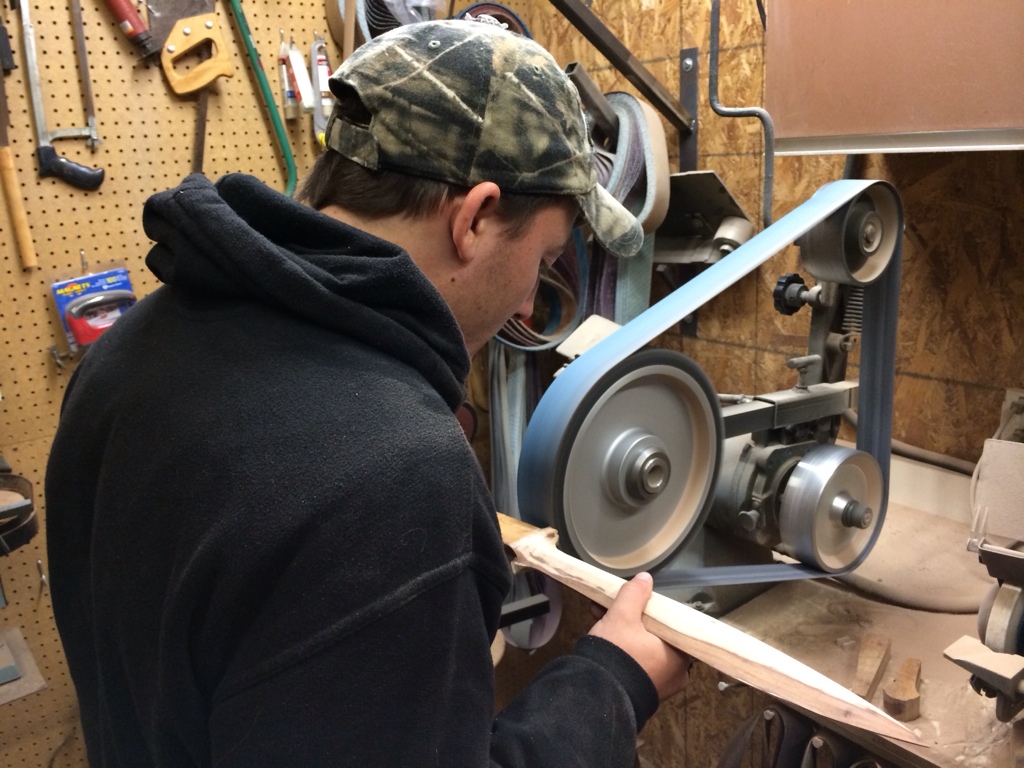 I had Zack from Florida to help me this weekend making wooden swords for the kids to play with. Here you see Zack hard at work on the sword he is working on.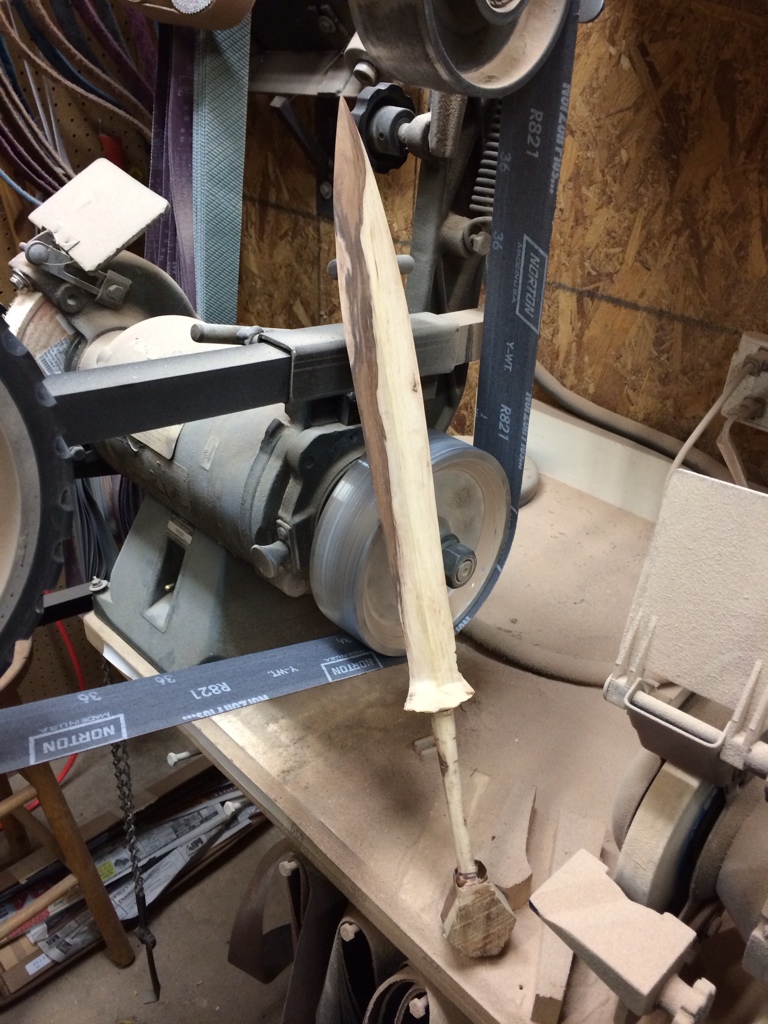 And here is Zacks sword so far. This sword is made out of walnut and is based on Sting from The Lord of the Rings. Zack did all this work by himself with very little advice from me. Pretty good work!
Unfortunately Zack had to leave to go back to Florida before he could finish his sword but we put it in storage for him so he can finish next time he is up.
We did get one sword finished so far.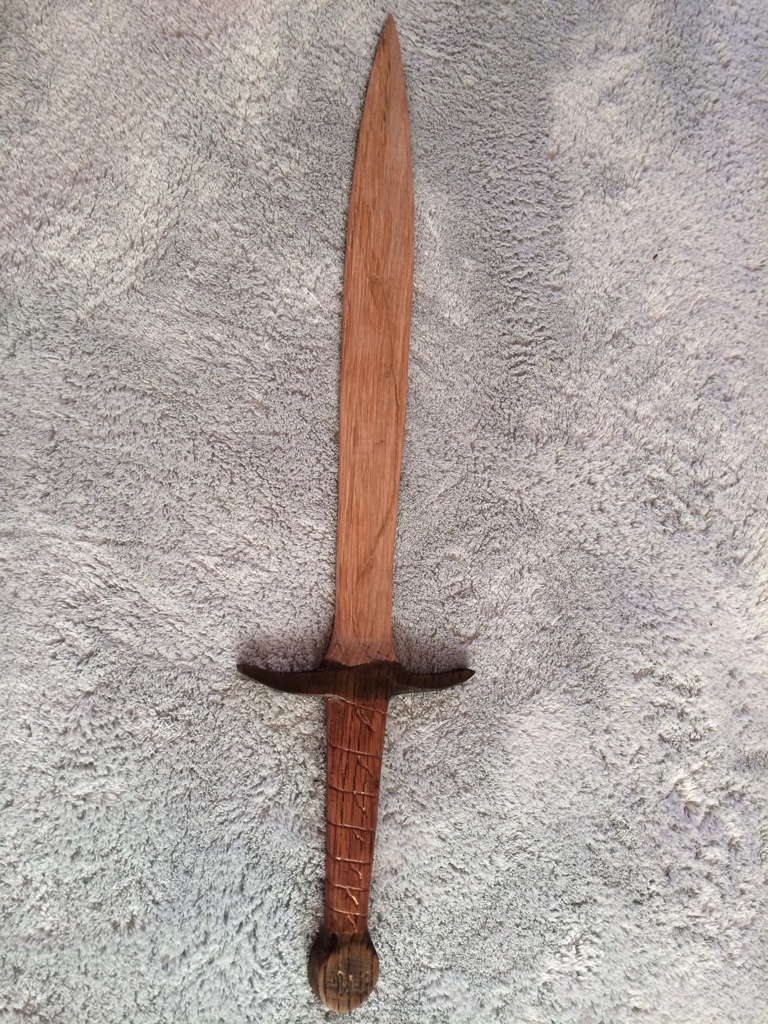 This one was for Spork.