I mentioned already that I was gone this past week but I didn't say where. Once again I was at gunsmithing school at Montgomery Community College. This was my last class for the year and it was the easiest of the bunch. Basic custom installations. Things like installing butt pads, sling swivels, sight bases, lapping scope rings, etc.
However it was taught by the head of the program who recently retired after 30 years so there was some pressure to show up and perform well. I only took two guns with me to this class. One of my own and one that belonged to someone else that needed some work that matched nicely with this class.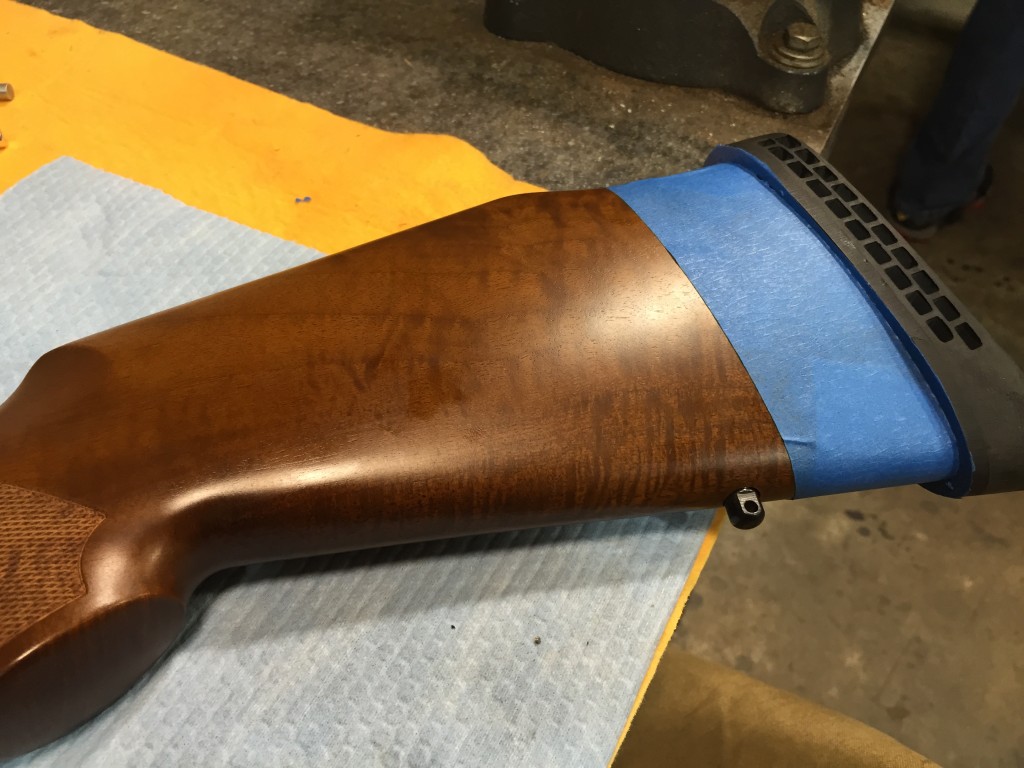 This is the gun I was working on for someone else. He already had a butt pad but wasn't sure how to grind it to fit without messing up the stock. He also had a sling swivel that had pulled out of the gun and needed to be repaired.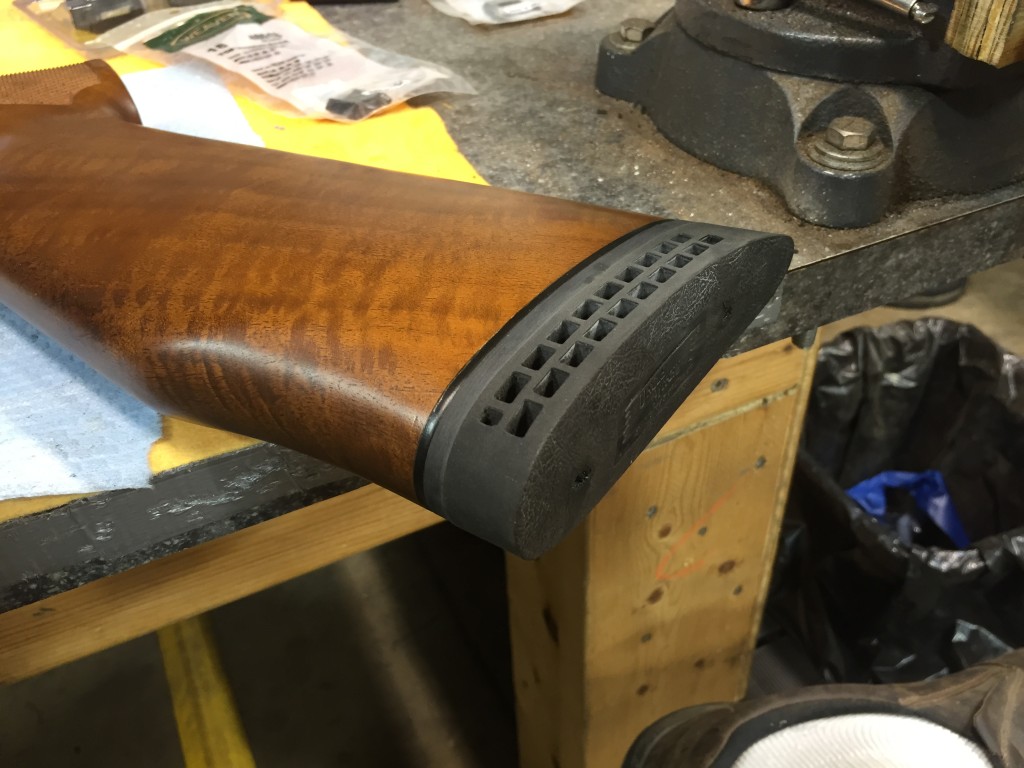 The final product. Since the butt pad was already mated up to the gun, all I had to do was grind to fit which made my job pretty easy compared to everyone else who had to fill in screw holes, cut stocks for length of pull, etc, etc. I was done in about 30 mins whereas everyone else worked for about 1.5 days. Having already ground stocks and butt pads before certainly helped as well. In fact, after listening to the instruction, I basically wandered off on my own and did the whole job, then wandered back in and boxed the gun up, done. It does pay to have experience.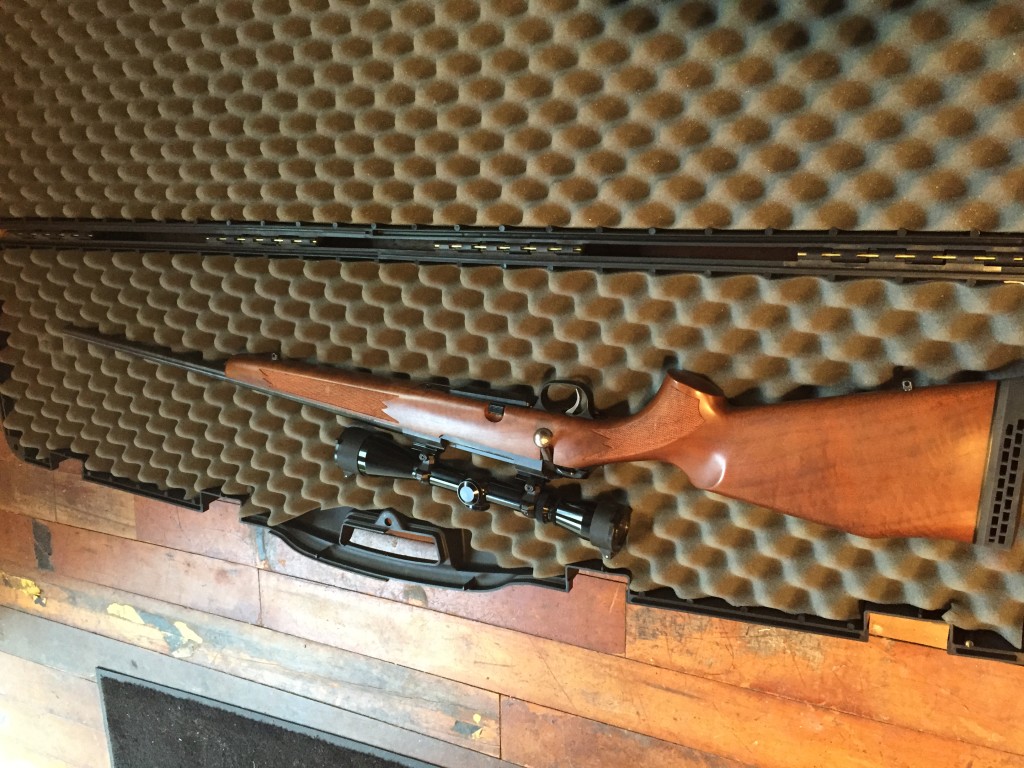 The proof is in the pudding so I was curious to see how he reacted. The result? Two thumbs up!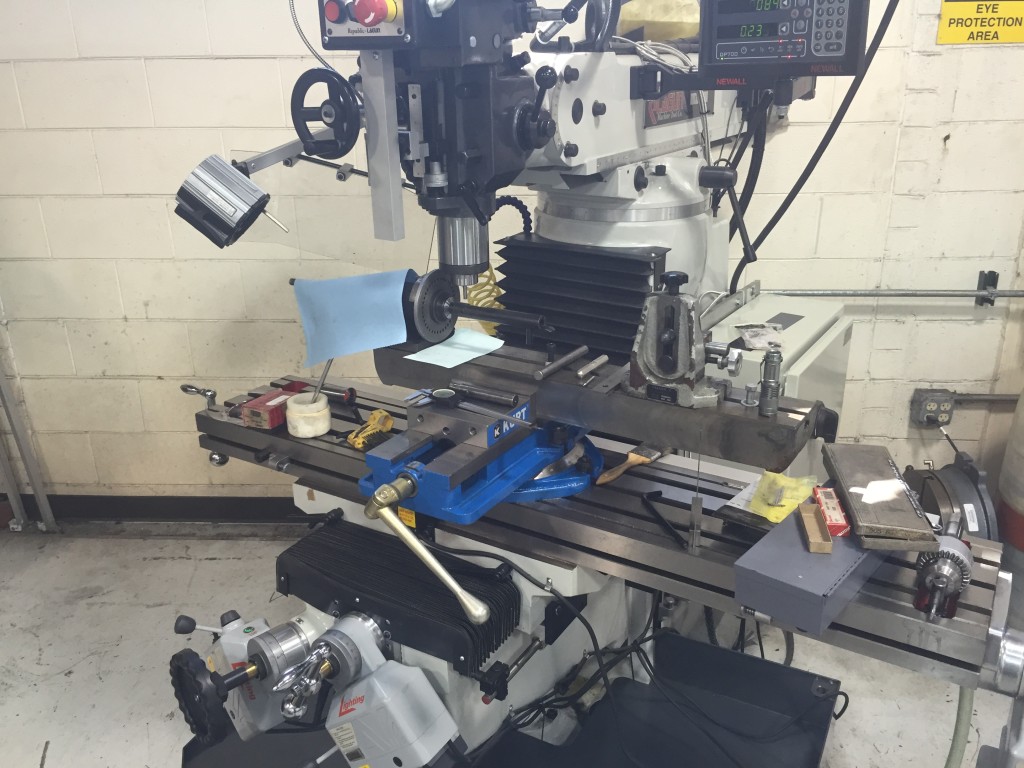 The other project gun I brought was one I'd been tinkering with for quite a while. It was actually the first gun I ever owned, a Marlin model 25 bolt action .22. A few years ago I'd pulled the gun from the stock, and the barrel from the received and then cut and threaded the barrel for a screw on suppressor. The gun didn't have any sling swivel studs so I brought it for class. It also didn't have scope mounts so I was able to drill and tap the received for scope mounts. It turned out that for the class they were demonstrating how to use a jib for drilling and tapping because most gunsmiths don't have a mill. I'm not most gunsmiths so I requested that we drill and tap mine on the mill. Unfortunately that took the new head of the program to demonstrate so I had to wait till he was available. Finally on the last day, he got free and we dialed in my action and drilled and tapped the scope mounts. Being familiar with machining jobs, it was fairly basic. Like most gunsmithing operations it was all about dialing in to make sure everything was in line with the action so the scope is straight. We discussed dialing in off of various surfaces on the action but in the end picked the grooves cut into the action for the original scope as they seemed the most true. We located our edges, located center, and then drilled and tapped away. A few minutes later and we had everything done.
Now this gun is on my bench at home waiting on some new parts. Then it'll go back together and back in the stock with its new sling swivels. Then I just have to get off my butt and finally fill out my Form 1 to get permission from the ATF to make the suppressor and the project I started years ago will finally be done.