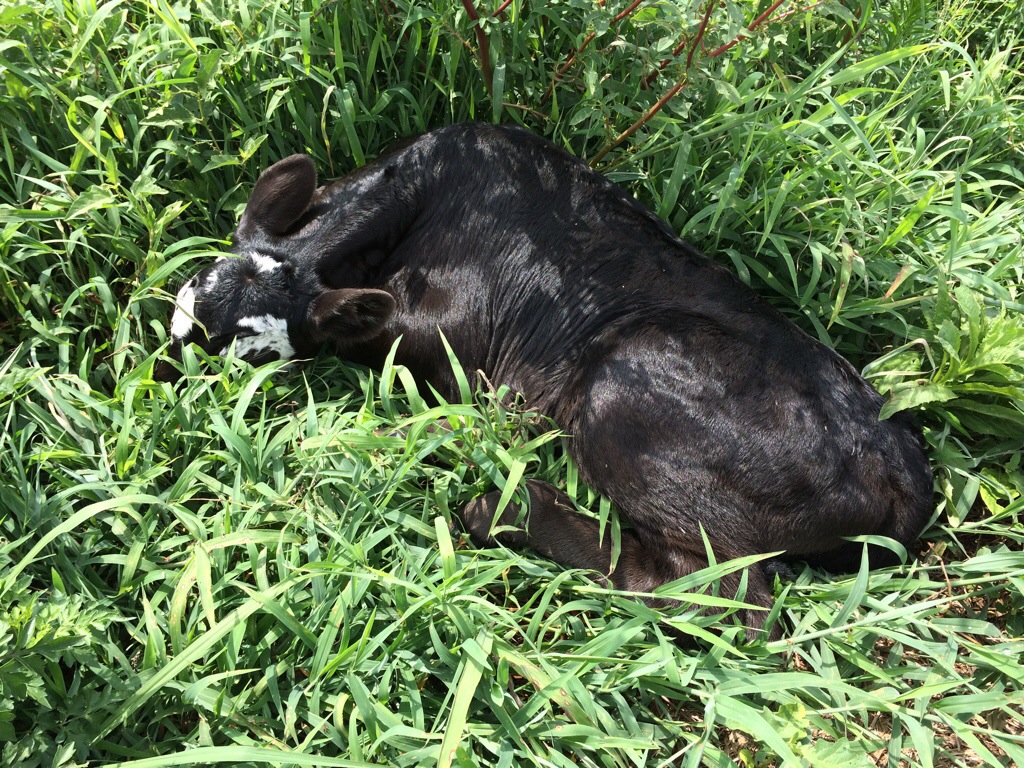 Wednesday of this week we were blessed with another little bull calf here on the farm. This is another Benjamin calf. For those that don't know, Benjamin is our bull. Benjamin is HUGE and as nice of a bull as you'd want to meet. He eats out of my hand, gentle as a lamb and is usually the last one out of the paddock or to the food when we feed. However every once in a while a bull calf will test him and end up on his butt for the effort, usually after doing a flip or two. He does make some pretty calves though.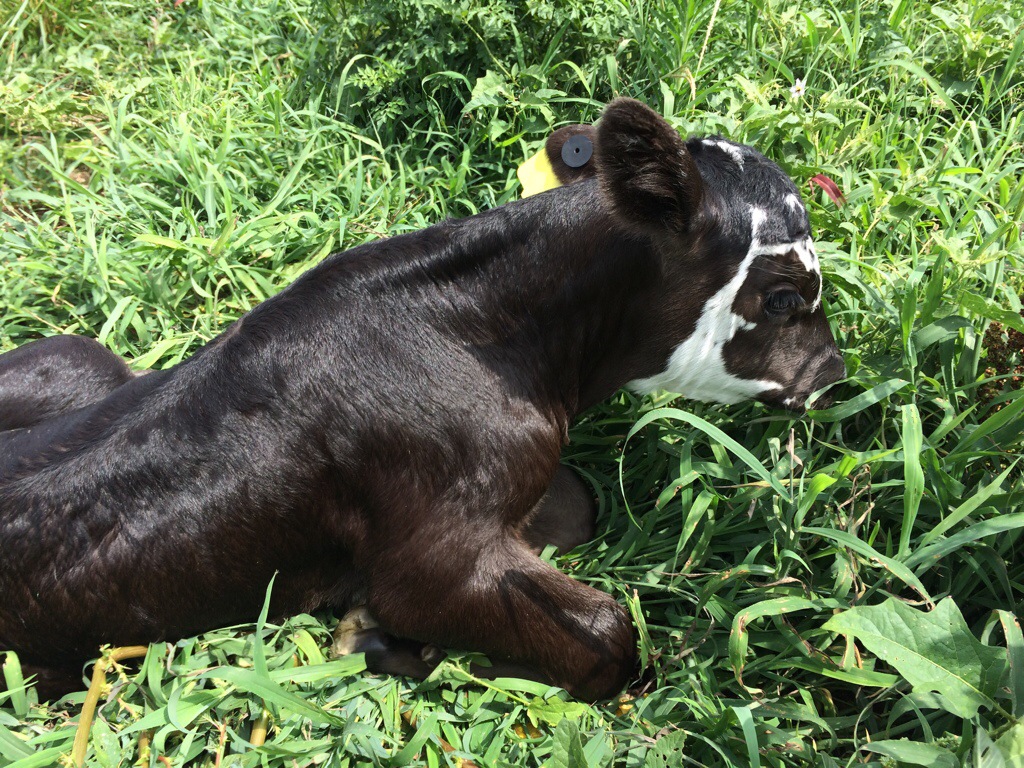 Benjamin is a full-blooded black Angus, with no white markings on him at all. Our cows are baldy Angus, with white faces and some white markings. It's neat to see the calves which have smaller white markings but Angus shining through.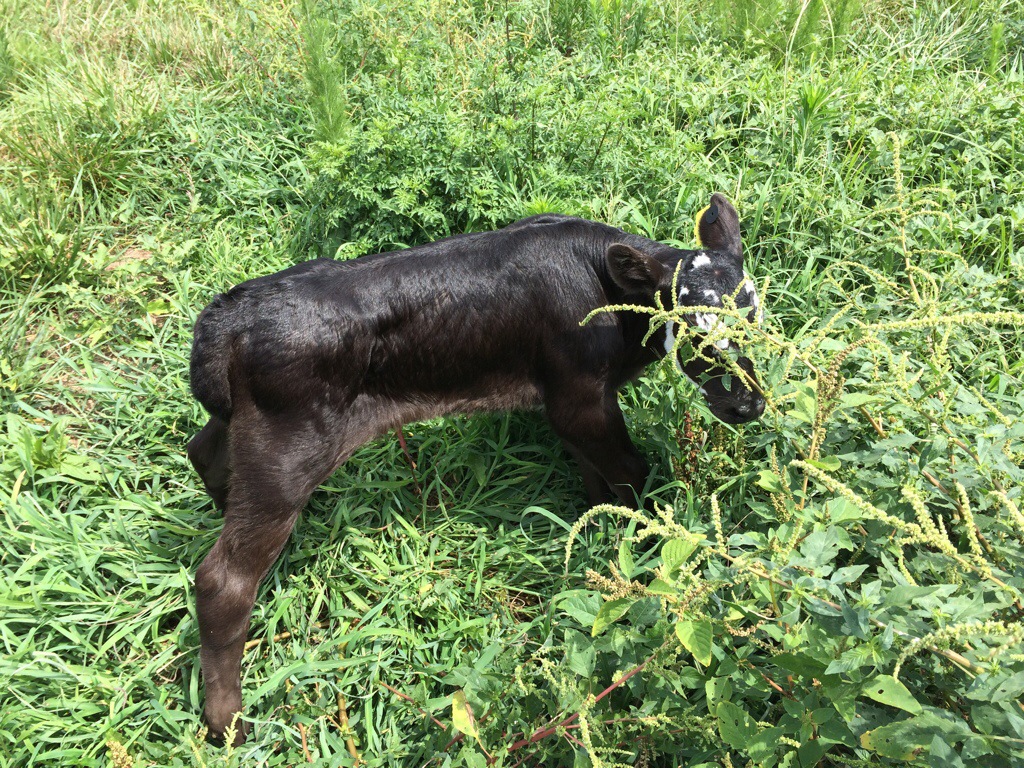 I didn't want to take too long at this point. We had just ear tagged this calf and banded him (that's how you castrate them young) so besides being born, he'd already had quite a day. I didn't want to pose him too.