Yesterday I made my weekly big trip around NC to pick up goodies from our regular farmers. I also went to both of our processors to pick up both pork and beef. The truck was the fullest I've ever had from farm goodies and I traveled about 300 miles yesterday making all of the pickups. In addition to our regular farmers, I also stopped by a few new people that I'd been talking to these past few weeks.
The first farm was a new lamb farm in Oxford. I was too busy dodging thunderstorms and marveling at the beauty of the place to take pictures. I bottle fed some little lambs (too CUTE!), talked to the owner, and grabbed some lamb from the freezer to try both in our kitchen and in the store. In addition, we talked beef cattle (they also raise cattle) and I think we are going to have a great relationship. You'll be hearing more about this new farm in the coming weeks and months, but for now we have some sample lamb in the freezer if you are looking for a treat. I'd have pictures of the lamb chops, ground lamb, etc. but we lost power at the barn last night and I cannot open the freezers to take pictures. Expect more about lamb as we get things back to normal around here.
In addition to our new lamb farmer, I  received a call from Brit at Celebrity Dairy asking if we'd like to sample some of their goat cheese and maybe carry some in our store. Would I! SWMBO and I LOVE goat cheese and I'd been looking for somewhere I could get soft cheese to carry in the store for months. I figured Celebrity Dairy wouldn't have time for little ol' us but Brit said he was happy to sell to us and welcomed the relationship. Woo hoo!
Brit said they were located just down from our beef processor and I could stop by next time I picked up beef and get some samples. Yesterday I picked up beef and on the way home popped into Celebrity Dairy. Brit gave me a quick tour and handed me a few samples.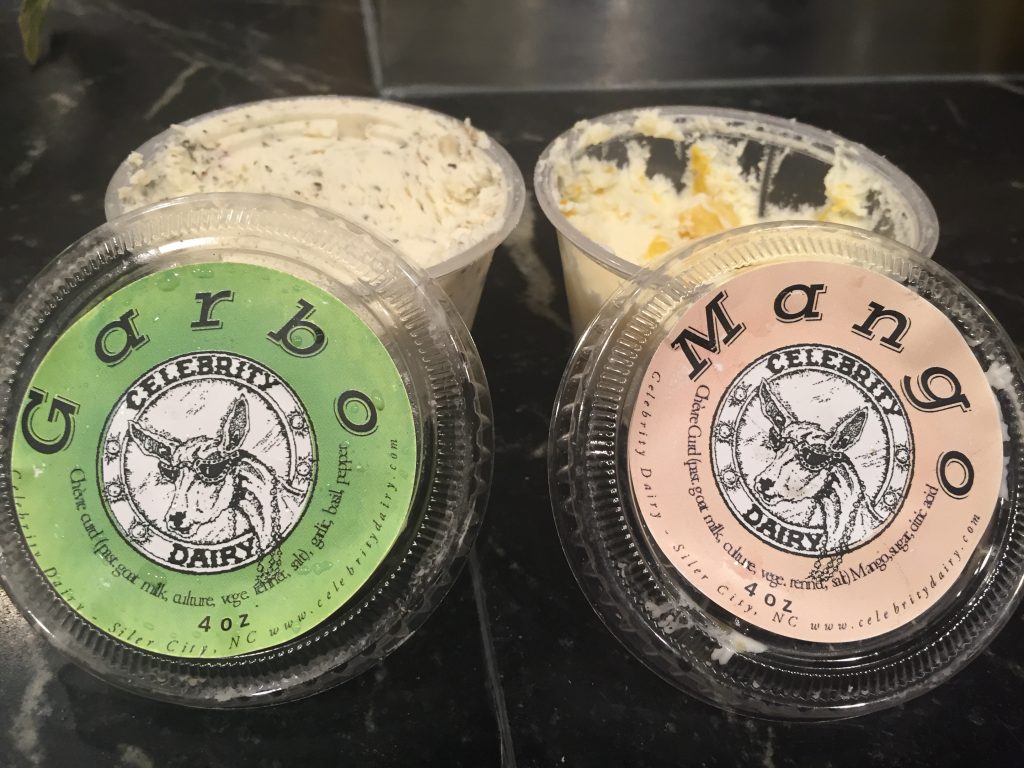 I explained that I couldn't come home with just a couple of samples, SWMBO would kill me if that's all we had. I needed an entire order so I could satisfy her munching and still have some stuff to sell in the store. In addition to cheese of all kinds, I also purchased from them goat cheese gelato. Sounded strange but what the heck.
Last night, after unloading the truck for a few hours and putting everything away, we opened a bottle of wine and sampled various goat cheeses from Celebrity Dairy.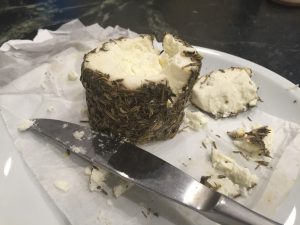 Mainly I sampled the goat cheeses. SWMBO was cooking a special cut of beef we keep called a shoulder medallion. This is one of those "butcher's cuts" that nobody ever knows what to do with it so it doesn't sell. Their loss! It tastes like a ribeye and cooks easily. Since I was unloading the truck, SWMBO cooked the steak, along with today's veggies from Lucy's garden. I opened a bottle of mead from our friends at Starrlight Meadery and happily munched away on different goat cheeses.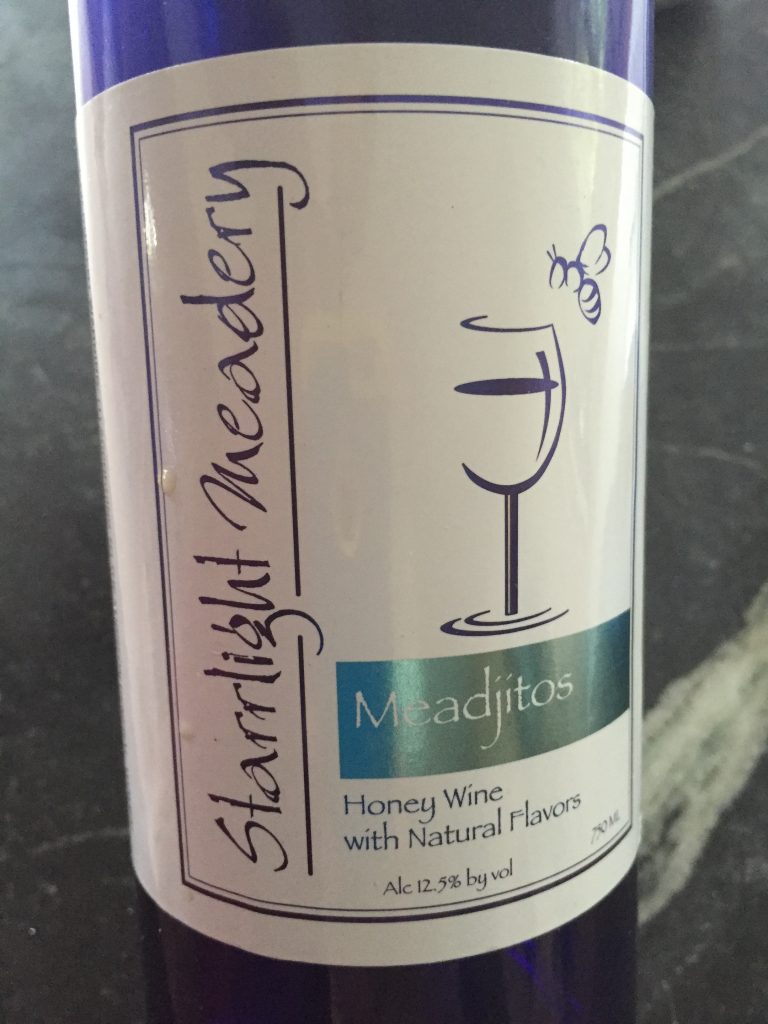 After dinner, SWMBO and I talked about our simple meal. Goat cheese from Celebrity Dairy in Chatham County, Mead from Starrlight in Pittsboro, veggies from our own garden, beef from our cow. Ginger gelato from Celebrity Dairy. This meal would have been over the top in a restaurant, easily over $100. With mead and desert, probably $150. For us, it was just normal Thursday night dinner. Being a farmer, I find that we don't really go out to dinner much. Meals like that remind me why. I'm not missing anything.