One of our farming friends had an accident on her farm and is going through a really tough time right now with lots of trips to the hospital, multiple surgeries, etc. Things are not going to get easier for her for about a year and she has some really excellent milk cows that she wasn't going to be able to milk. She decided she'd dry off most of her herd, and sell one of her cows. Erin and I talked and we decided that we'd get this cow from her because of how well we knew her, both the farmer and the cow.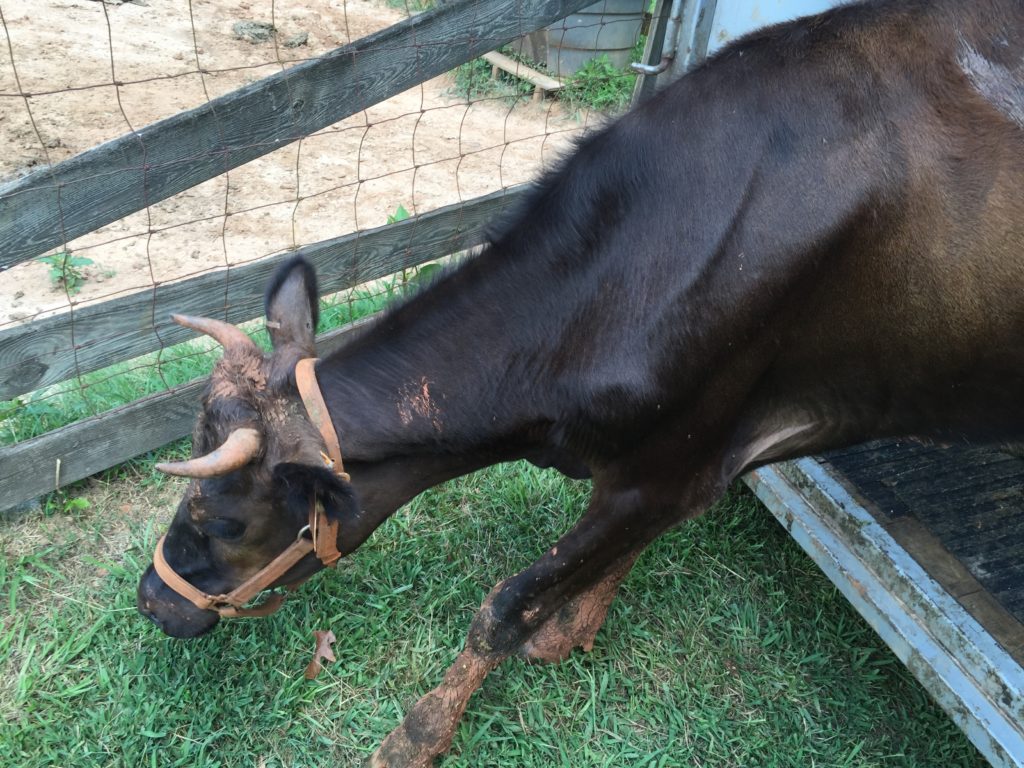 Meet Hedi (pronounced Head – E), our new milk cow. Hedi is already bred back via AI. She was bred to Draper at ABS Global and her calf, if it's a girl, can be registered. Draper is high bf and bb, kappa and beta caesin, A2/A2. (I don't know what most of that means, that's what I was told. Someday when I figure all this stuff out, I will come back and have these notes.)
What I do know is that Hedi is not shy about pushing me around with her head so the name fits. Although she is a typical Jersey and is gentle as a lamb. She's out in the pasture with Betsy and Bernice, our other milk cows. She is also sharing space with Curious and now with the ninja calf, who, surprise, keeps escaping the paddock where all the other cows are. His butt is going back to the momma cows as soon as I have time to get him on the trailer.
Hedi has already made herself at home here and milked wonderfully this morning. That's a huge deal as cows do not like a change in schedule or environment. And Hedi has had both in spades since yesterday. We'll acclimate Hedi to the program here over the next few weeks and she'll be part of the tour when you come out for a tour.