One of our Large Black momma pigs just had a litter of piglets yesterday.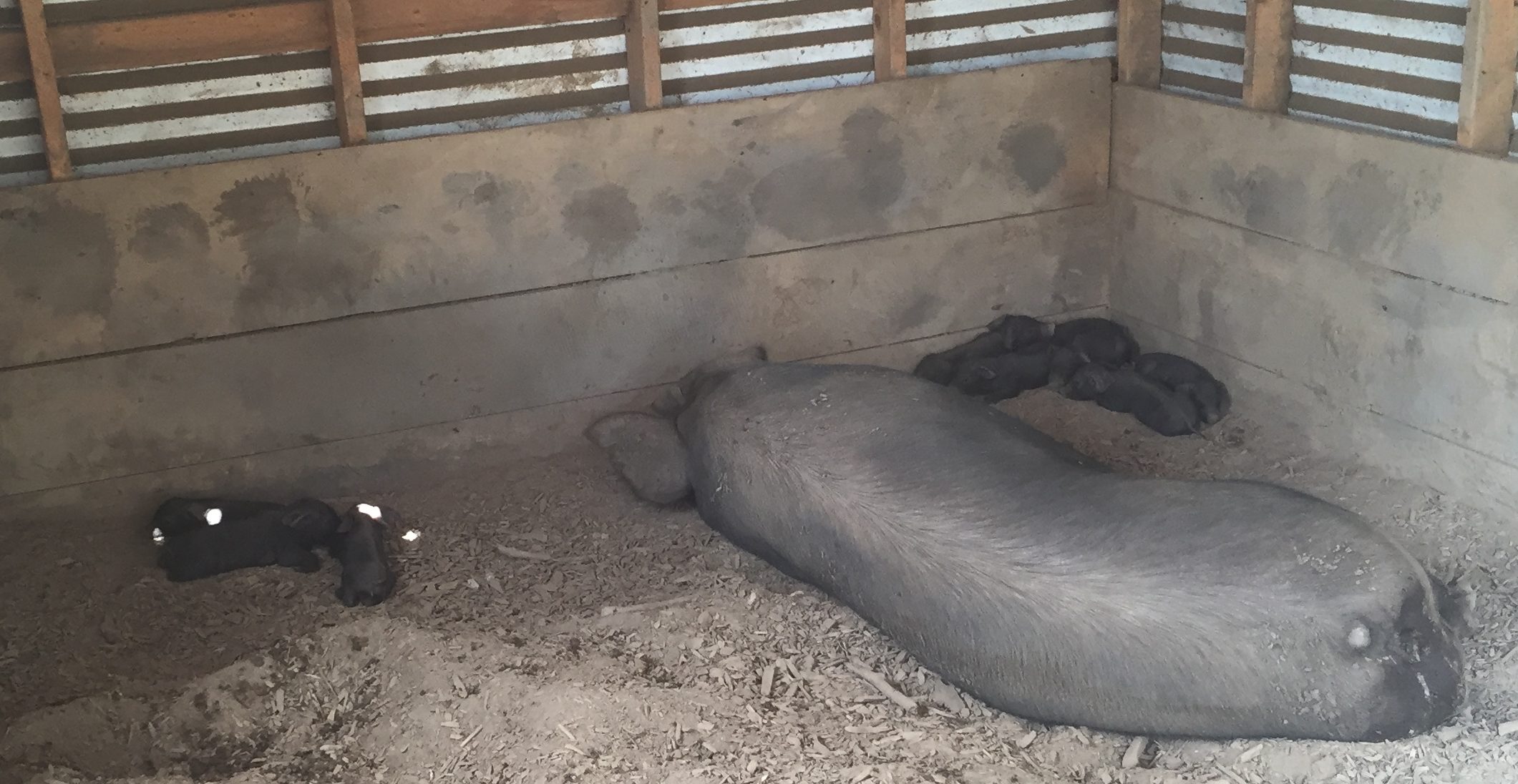 Miguel, our resident midwife told me just a few days before that this momma was about to have babies. And he asked, "Didn't I want to bring her in the barn?"
"Nope!"
600 pound pigs roaming around the barn yard cause too much trouble. I want to reserve those stalls for when we have extreme cold or a sick animal. Plus this young lady has a particular dislike of yours truly so I wasn't in a hurry to have her rubbing up against me. She might decide to nibble again.
Fortunately, this wasn't mom's first rodeo. The weather was perfect and she went into the small barn in her paddock and made herself comfortable and popped out nine perfect little babies who are all doing great. We'll have more pics in the future but if you love to see baby piglets, now is the time to book your tour. They only stay this cute for a few weeks.