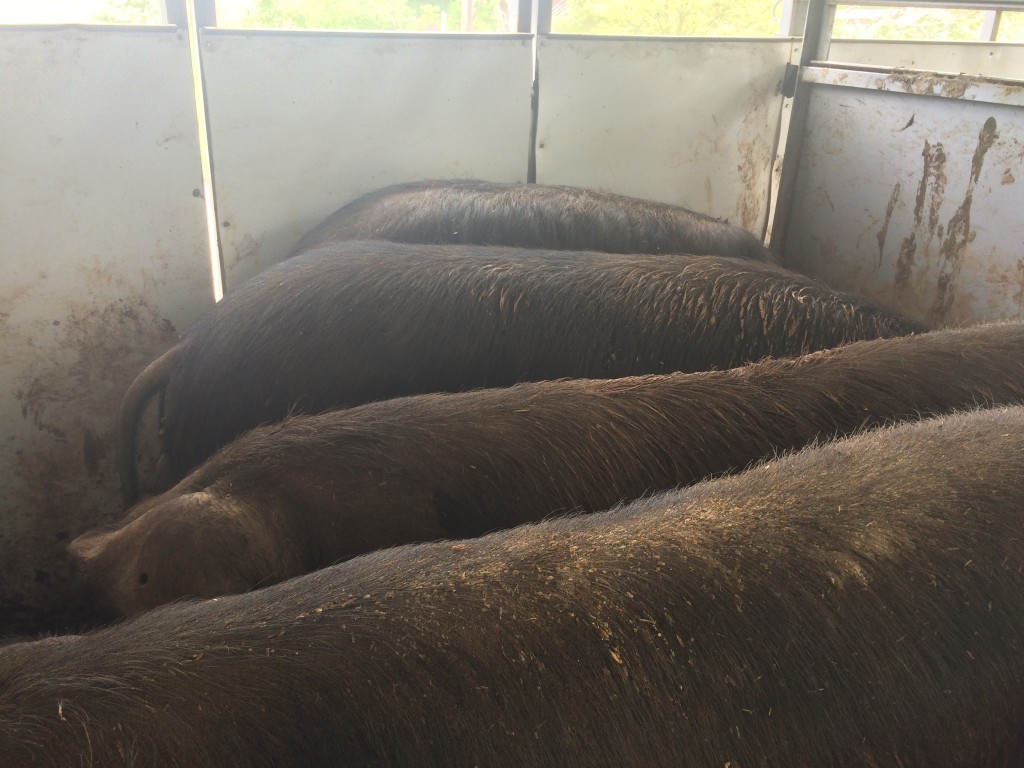 On May 12th, I went to Clemmons, NC to visit No Goats, No Glory farm and to look at some hogs that they had for sale. Kim, the owner of the farm, and I reached an agreement and I bought three Large Black sows, and one Large Black boar. Note these are Large Blacks, not just big black hogs. Large Blacks are a breed we've looked at in the past and Kim was a registered breeder for these hogs, of which there are only a few in NC. The idea with these new hogs is, we'll start raising on own piglets on purpose, as opposed to the immaculate conception pigs we've had in the past. We'll supplement when we need to with other breeders, utilizing ones that we prefer as opposed to the random ones we come across as we search for feeder pigs. And when we get too many pigs we can sell off some feeder pigs rather than buying all the time. Hopefully by having a surplus of pigs, we can be more selective on what we do and have better throughput with our feeding system and the seasons.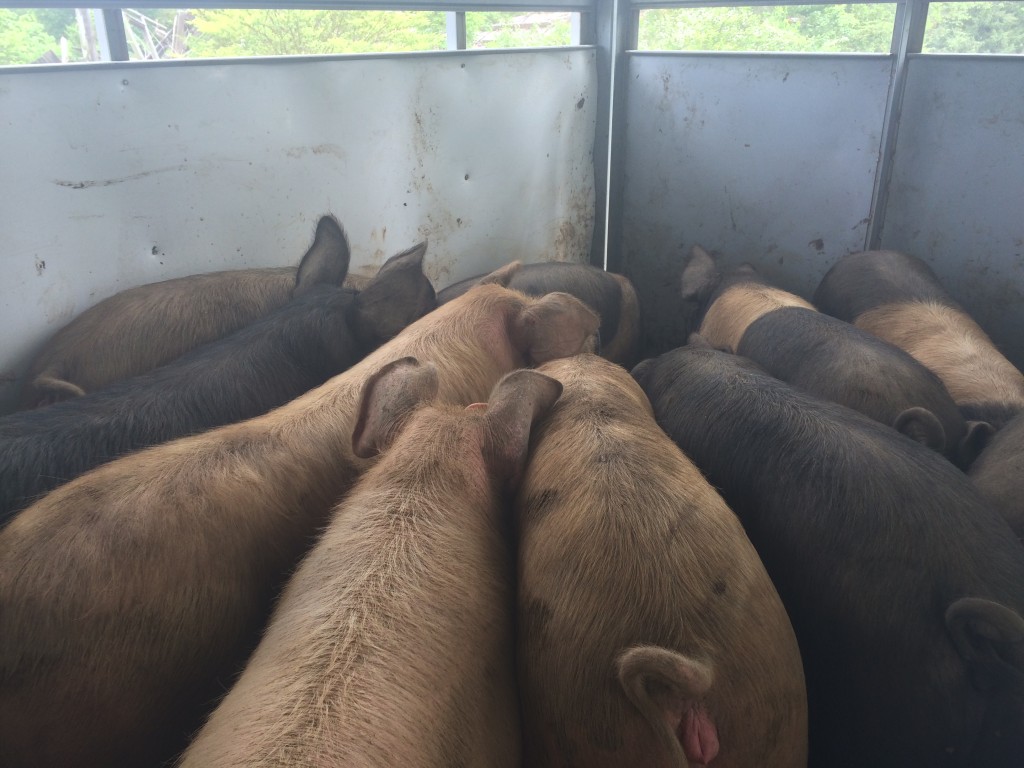 In addition to the breeding stock, we purchased a good sized group of pigs that we can add into our system. Buying pigs this big isn't a money maker for us, but it allows us to meet demand and say yes to our customers, which we desperately prefer to do. In this mix are some Chester White/Large Black crosses, some Hampshires, and some Large Blacks. All the pigs have settled in nicely and soon will be  regular Joes on the pig tour.
All the pigs were dewormed and ear tagged when they arrived. No more repeats of the sicknesses we had before.