Something I've been working on a while has finally come to pass.
This week I picked up a full order of yogurt from Cindy at Carolina Farmhouse Dairy. They have a herd of Jersey cows and use all of their milk to make awesome yogurt. We tried a few samples a few weeks ago and gave some out to our customers. All the responses were stellar. Cindy makes yogurt very simply and uses only Organic ingredients. She is also Animal Welfare Approved on her farm so you know her cows are treated right. We are stocking her 6oz, single serving jars in her full range of flavors like strawberry, lemon, coconut, vanilla, blueberry, and vananna (vanilla and banana).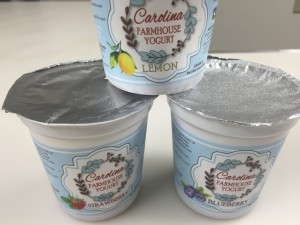 Also this week, we finally were able to get some cheese in the store. SWMBO was very happy and is already munching away on the first one she stole from the store. We partnered with Chapel Hill Creamery to stock their cheese and couldn't be happier.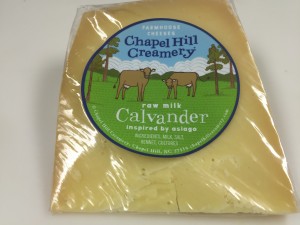 I first visited Chapel Hill Creamery years ago when they were part of CFSA's farm tour. This was back before we'd started managing our farm for soil health and we were still trying to get started on having lush pastures. I walked into Chapel Hill's operation and was simply blown away at the quality of their pastures. I bought a bit of product from them then for our own use and loved it, but they were all the way over in Chapel Hill so there wasn't much chance of getting any more. This was all before we had a store on our farm so I'm very happy to come full circle and now stock their products on our shelves.
Currently we are stocking Carolina Moon, Calvander, and Hickory Grove cheeses. SWMBO loves Brie and the Carolina Moon scratches her itch for a soft cheese for snacking.
I'm really looking forward to spring meals with some fruit and veggies and fresh Chapel Hill Creamery mozzarella cheese along with a glass of wine. And then tomatoes get here and it's plates of this!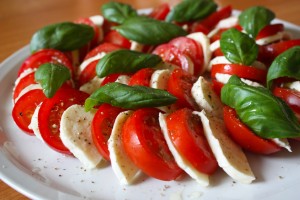 Now that's good eating!