Since we are keeping such a close eye on the watermelons getting ready for tomorrow, we noticed this thing riding around at the market.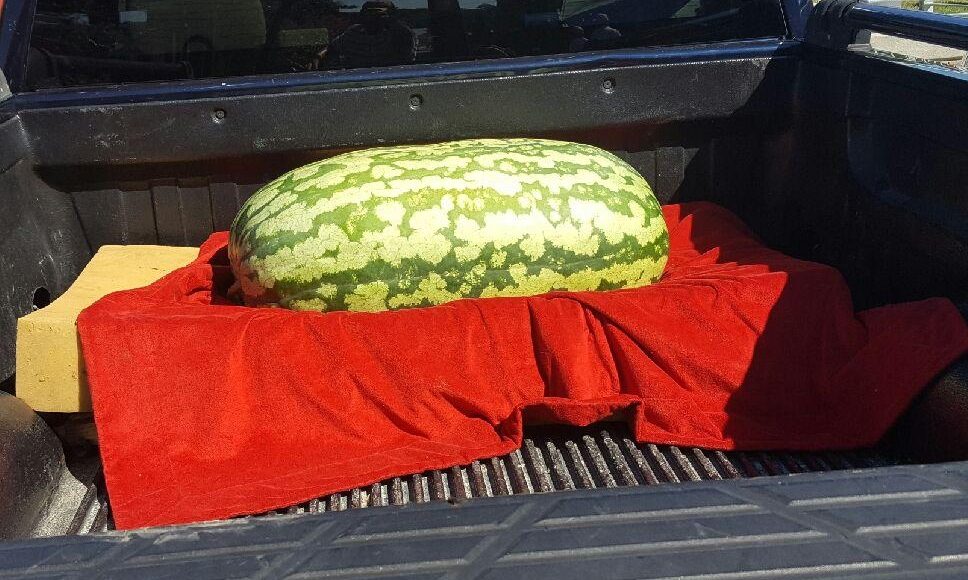 This thing took up 1/2 of the truck bed!
Alas, this particular watermelon was destined for fame and glory. The ones we are looking for are destined for dripping chins and happy folks.
This morning I'll be heading to the market to get our pallet of watermelons for this weekend. Stop by and get your free watermelon Saturday. The girls will all be working, including SWMBO. Spork and I will be off at an event so the women will be running the farm!