This update is for the paddock near our ponds, by Old Stage Road.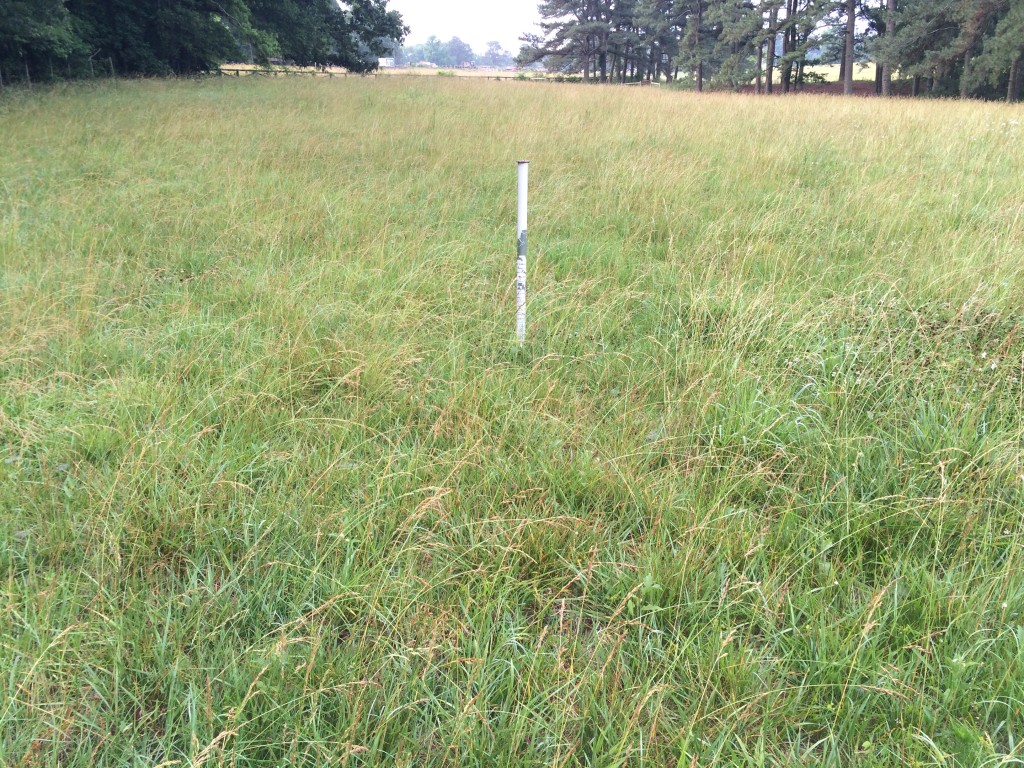 The grass was fairly decent prior to grazing on June 7th. The fescue seed heads were over the grazing stake, probably about 30″. The grass itself was 13″ or so tall. The grass thickness was about 80% ground coverage with some patches of ground visible here and there. Where there was open ground, there was a relatively thin layer of thatch buildup which was an improvement over our last grazing report where there was effectively no thatch. Thatch is what builds our soil so getting it thicker is our number one concern. It's been dry lately so the grass isn't exactly jumping and it's been warm enough to cause the fescue to begin going dormant.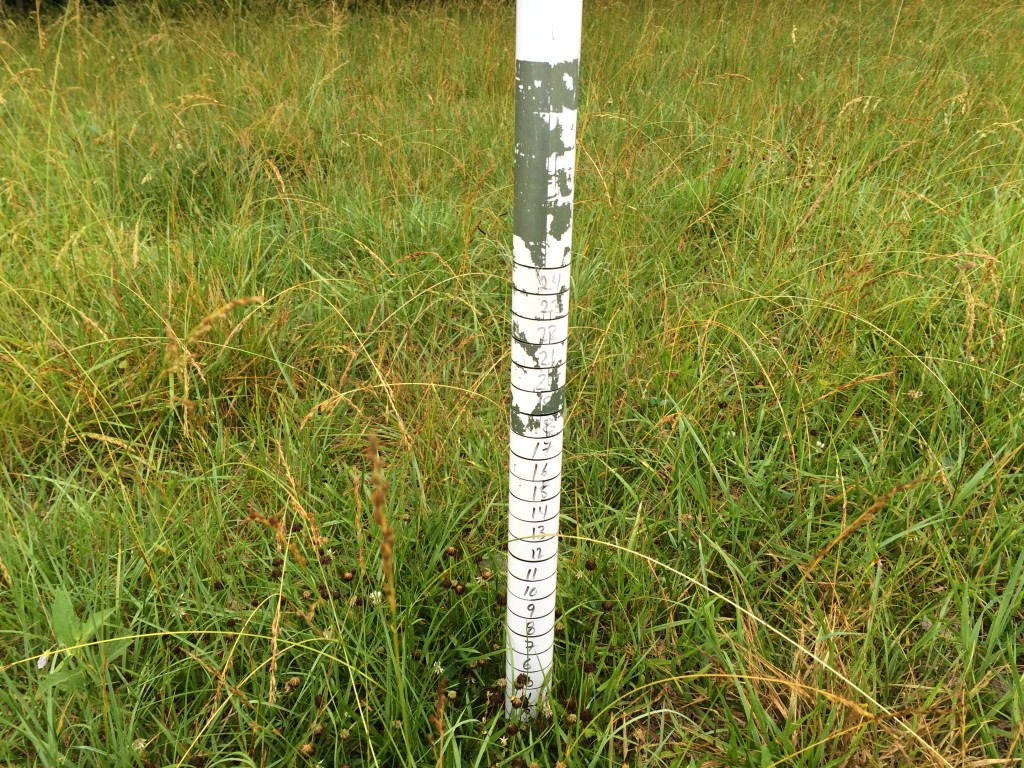 We turned the cows into this paddock on June 8th and took them off June 10th. This is not our normal rotation but we had to leave them on two days because the cows had to move to the neighbors and we needed the timing to work out so we could take them on Monday rather than on Sunday.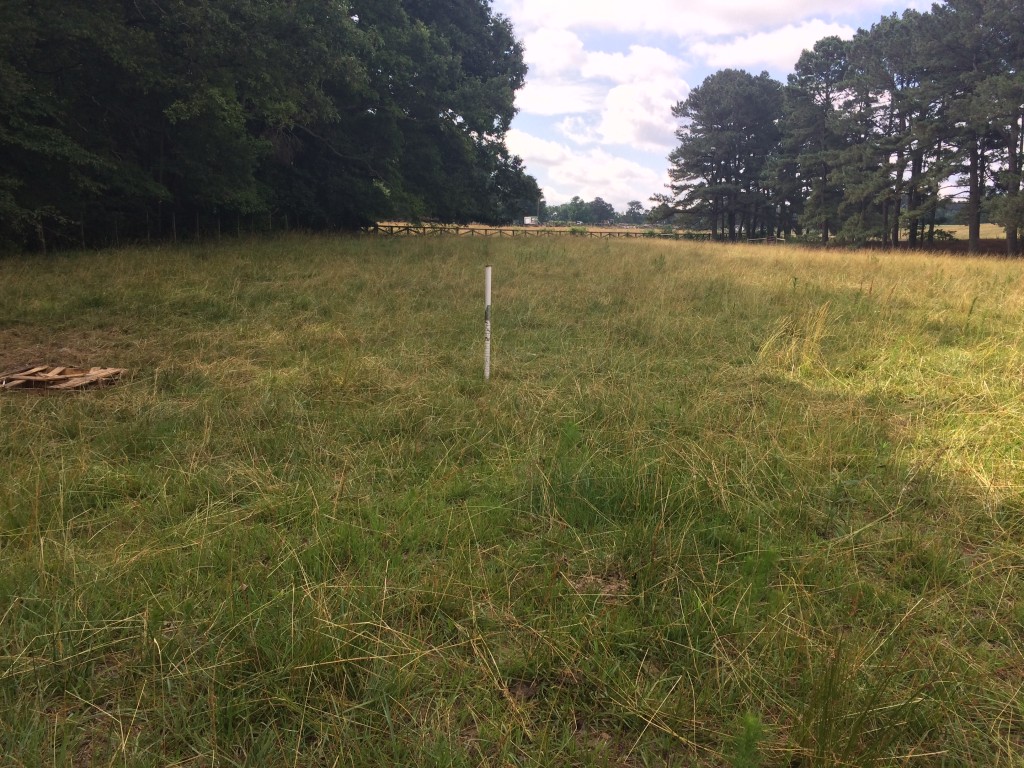 Lots of trample, lots eaten. This area had some decent amount of thistle at this time last year and we have exactly zero thistle this year. It looks like the management is having a positive affect on at least this part of the farm. We certainly didn't spray for thistle.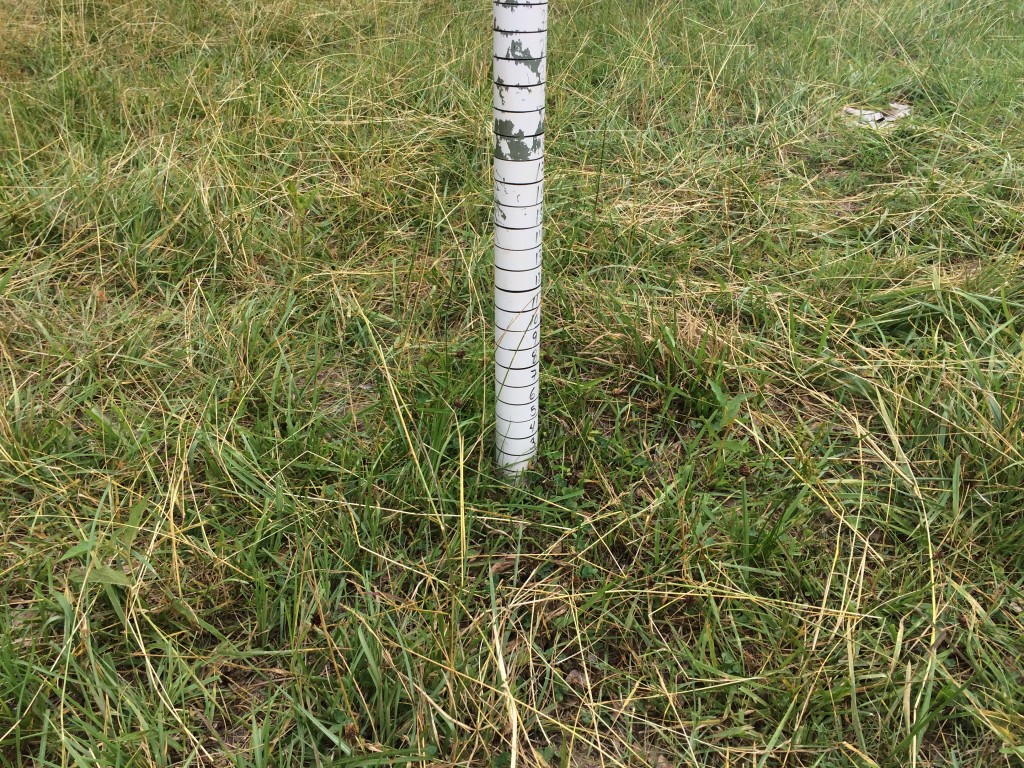 The grass is about 4-6″ tall at this point and relatively evenly grazed. Overall, considering the lack of rain, the grass looks pretty good.