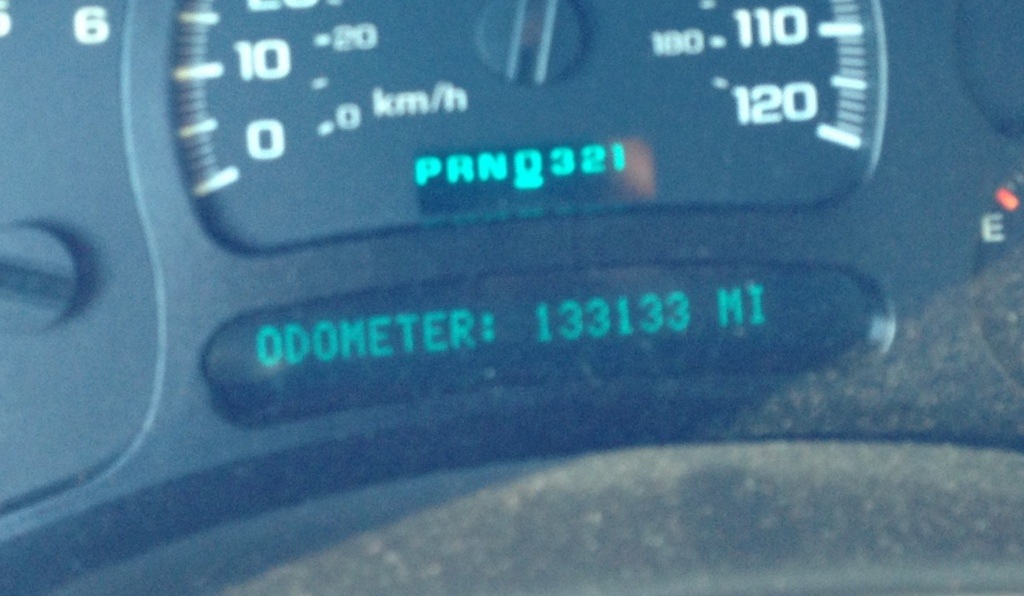 This is first a and foremost another test post. It looks like the ethereal connection between .coms is back up and working despite my best efforts. Thank to Brian out intern for sending over instructions despite being flat on his back with back problems, something I know way too much about personally.
Anyway, as I returned this morning from dropping Gran-SWMBO off at the airport I noticed that my odometer was coming up on a neat mileage. I don't know if its just me but I think its cool when you have something like that happen. I never thought much about it though till one day I mentioned to Spork and The Princess that some neat number had passed. They immediately thought it was cool and asked me to take a picture next time. Well kids, here you go.
The reason there are no cow, chicken, pig, pictures this morning is due to Gran-SWMBOs departure, Spork and I did everything in the dark this morning. No big deal since we'll be doing that the rest of the winter anyway. I guess the pictures this winter will have to be on weekends or when we get another milk cow.