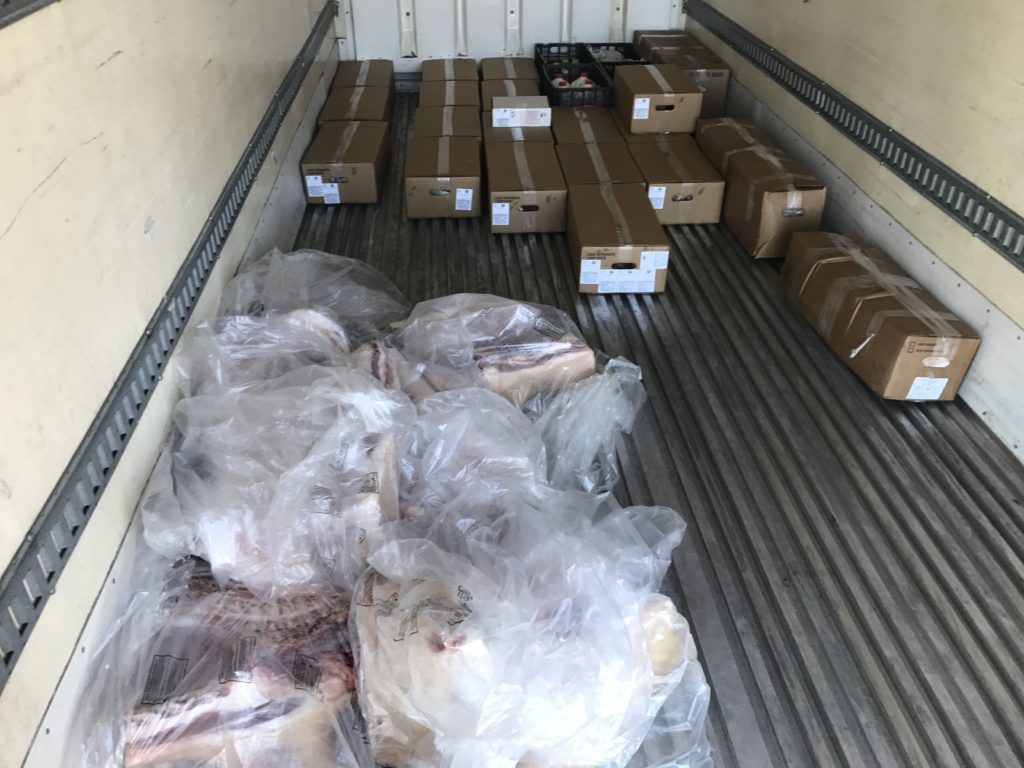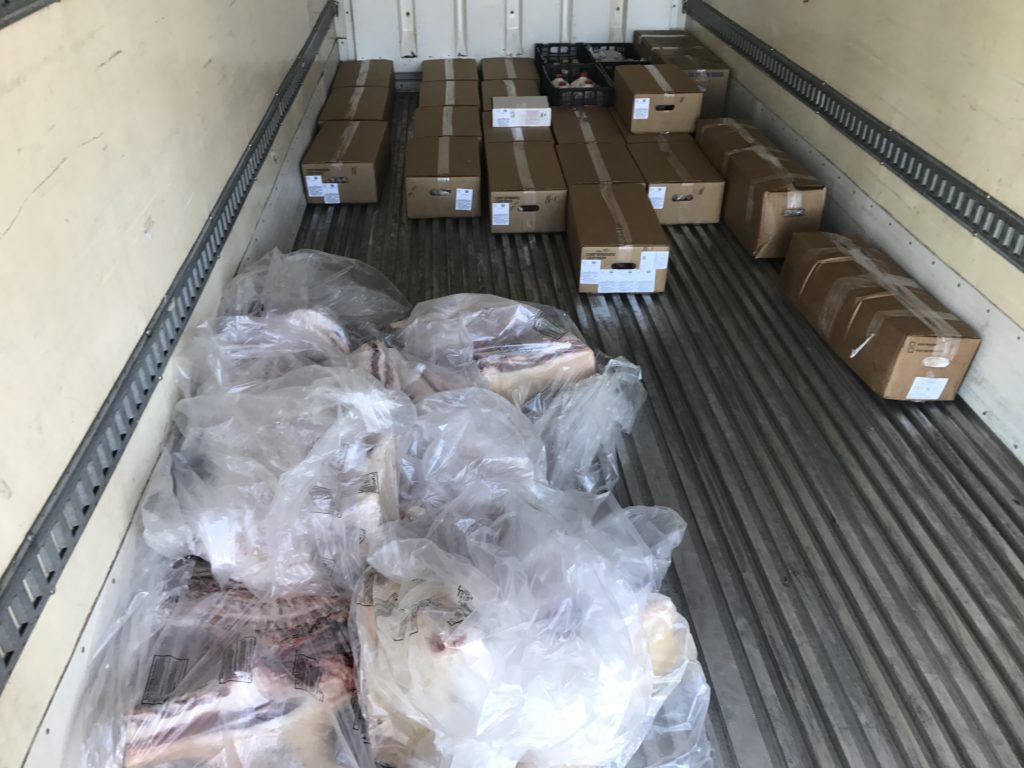 This week I picked up five HUGE hogs from the processor. Some weighed over 400 pounds. Loading all that porky goodness required a trip in our 24′ freezer truck, both to keep it frozen and to have enough room.
Thanks to our friend Mike at Brew N Que in Cary and now just opened in Apex (Go Mike!) we had three extra hogs to process. One was just broken down into 6 sections (the plastic bags on the left), one was broken down and deboned (the long boxes on the right) and then ours and his normal cuts in all the boxes in the back. It was neat handling some whole animals for a change of pace vs. the boxes of pork chops and sausage we normally get.
The only thing we didn't get this week was bacon, but we'll be picking that up next week so no worries. In the mean time, we have plenty of sausage, including GROUND PORK for all of you who were waiting on it. We already had it on order, but SWMBO came up short last week and things got real! She Who Must Be Obeyed is not to be trifled with when she's cooking. 🙂
We are open 8-5 today and the girls are working so stop by and stock up. You can also walk out and see Henry and see how he's doing. No tour needed. Just make sure you have some bananas for momma.