Last year, we had the kind of success that you want to have, until you have it. Over 2000 people visited the farm! It was crazy, and too much!
The mantra for barn day this year was "keep it under control." We did a small ad on Facebook, and I really didn't talk about it on the blog at all. We didn't approach any of the local media outlets nor advertise at Angie's. Basically we kept it quiet hoping for a more relaxed and in control event.
Prior to opening, we had about 360 people on Facebook who said they were coming to our event. Traditionally, I heavily discount whatever Facebook says but since it was the only place we had any kind of a count going, it was our best guess.
At 10am, cars started arriving but unlike last time, it was never overwhelming. We had plenty of parking staff and plenty of capacity. In fact is was a little slow, but that was a good thing. This open barn day was exactly what we wanted, a nice steady flow of people and an opportunity for new people to find out about us.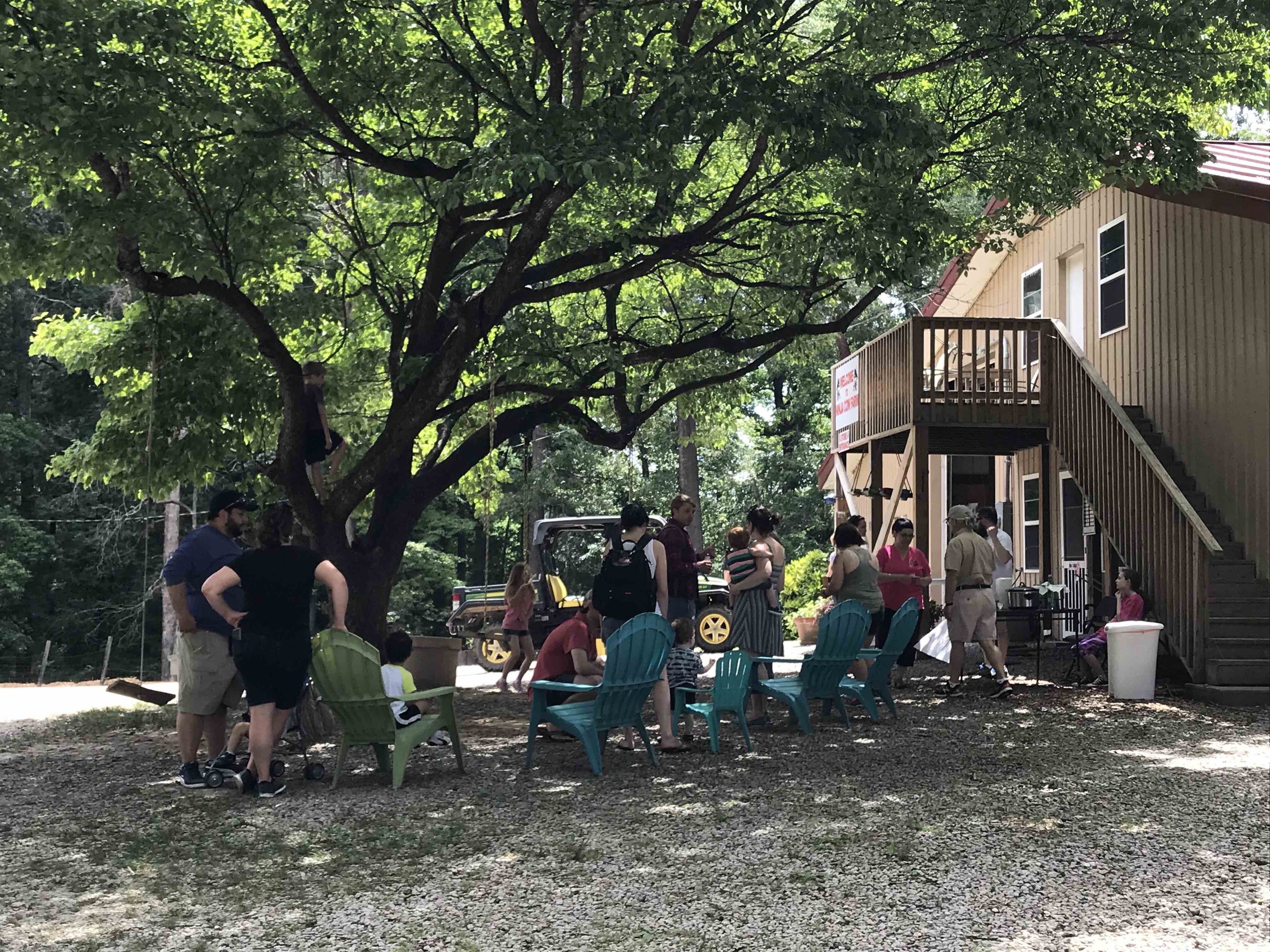 Our plan was the same as last time. Invite some of our partner farms, show off the farm with our normal tour conducted every 1/2 hour, and get a chance to visit with customers one on one as much as possible. We also added in $5 for parking, which was one of our control measures. Some people simply won't pay for parking. Good, we didn't want to get overwhelmed.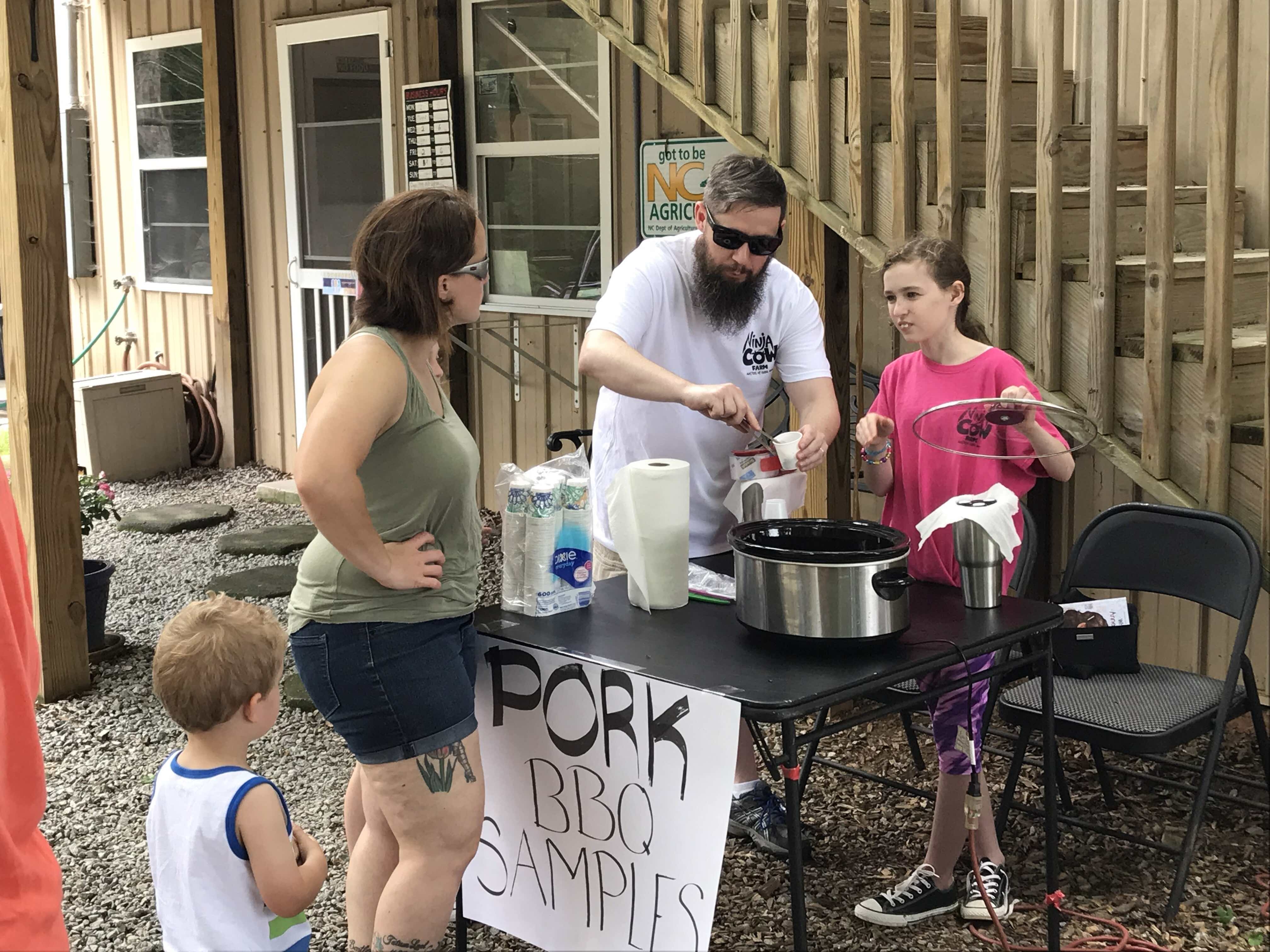 We also had samples again, once again manned by Jason and Ru who live here on the farm. This time it was our delicious pork BBQ.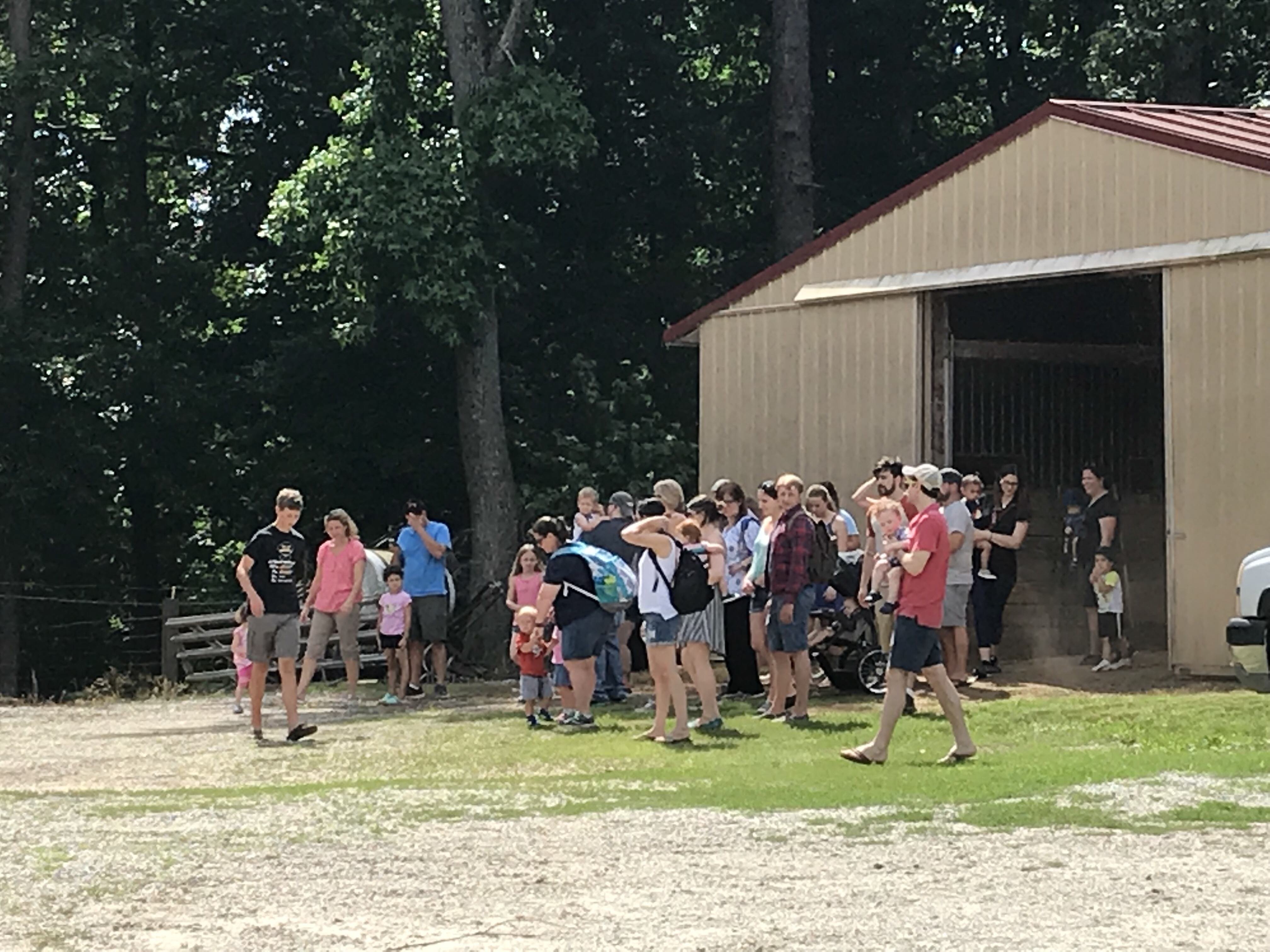 Spork , The Princess, and I took turns giving tours. We averaged between 10 and 40 people per tour so the group sizes were such that everyone could hear. Much better sizes than last time.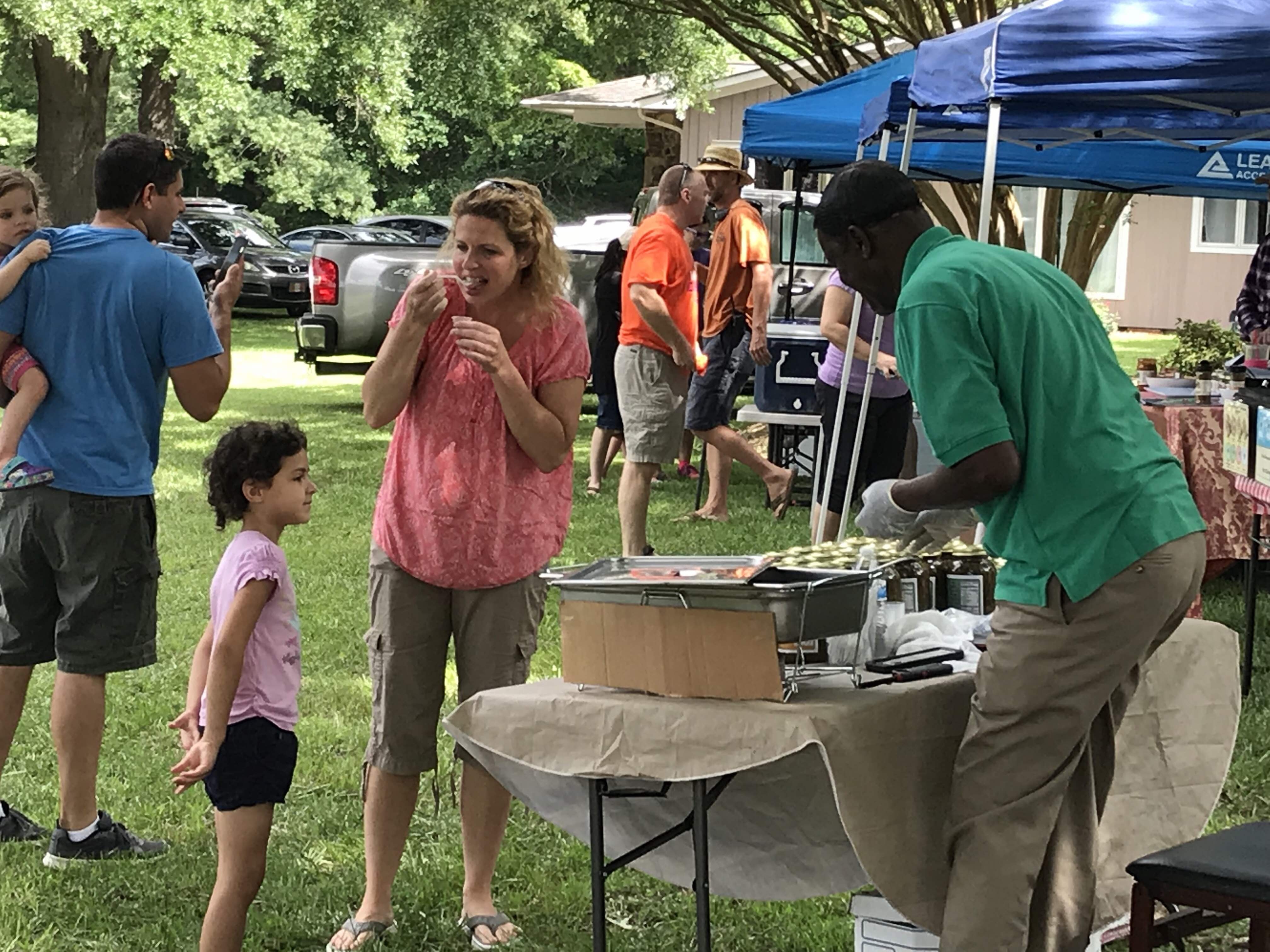 We had our vendors here as well, setup under the shade trees in the front yard. People were able to sample their wares and purchase the product in the store or if it was something we didn't currently carry, right there at the booth. It was great for us as well, as we could bring in some new products we hadn't tried.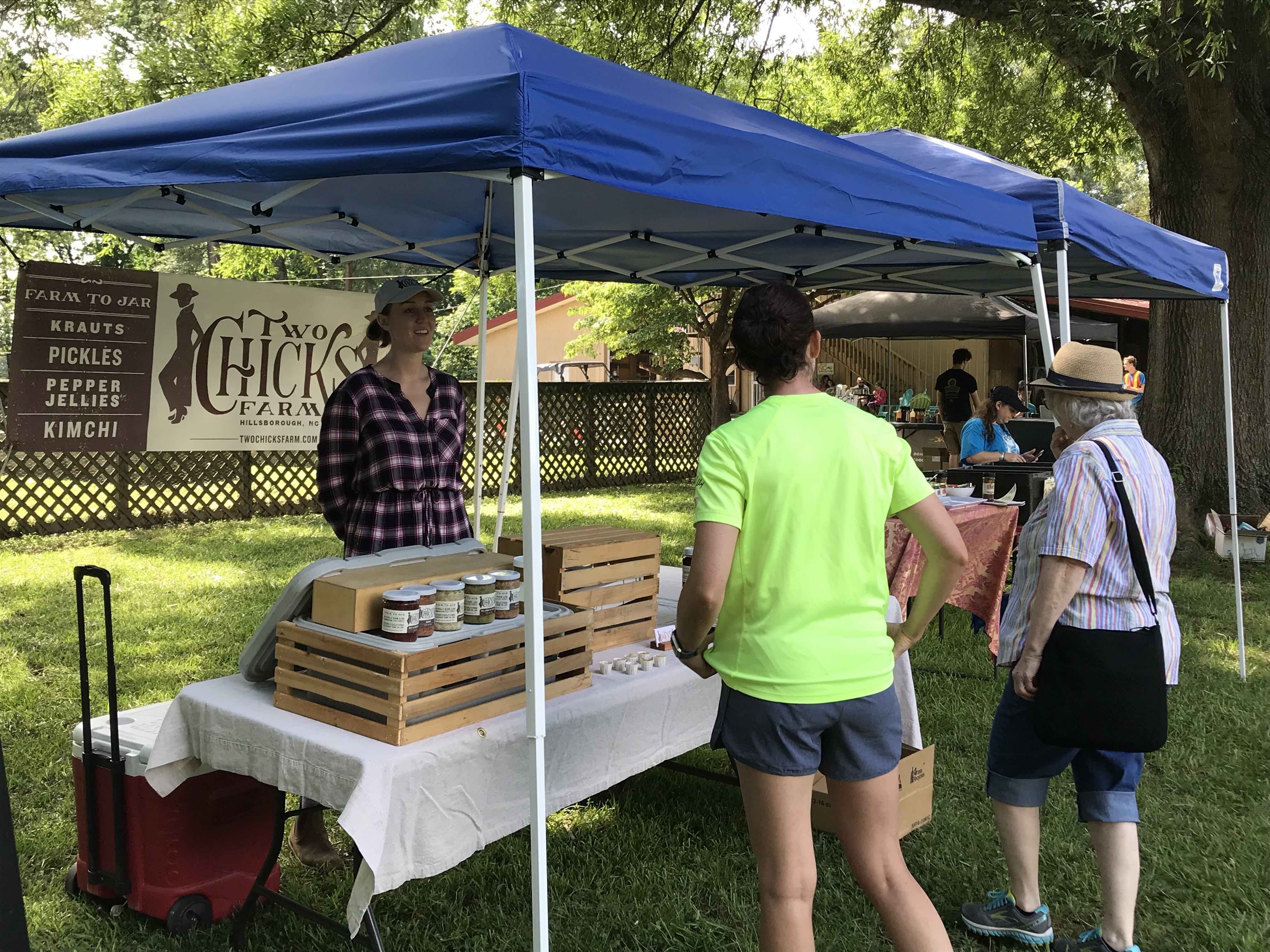 It was also an opportunity to do a little business with our partner farms. I think I wrote a check to just about everyone present either for something they delivered as part of visiting or something that was already owed and we'd just settle up when they were here. It sure saved a lot of stamps, and more importantly, it was great to visit with our farmers and catch up.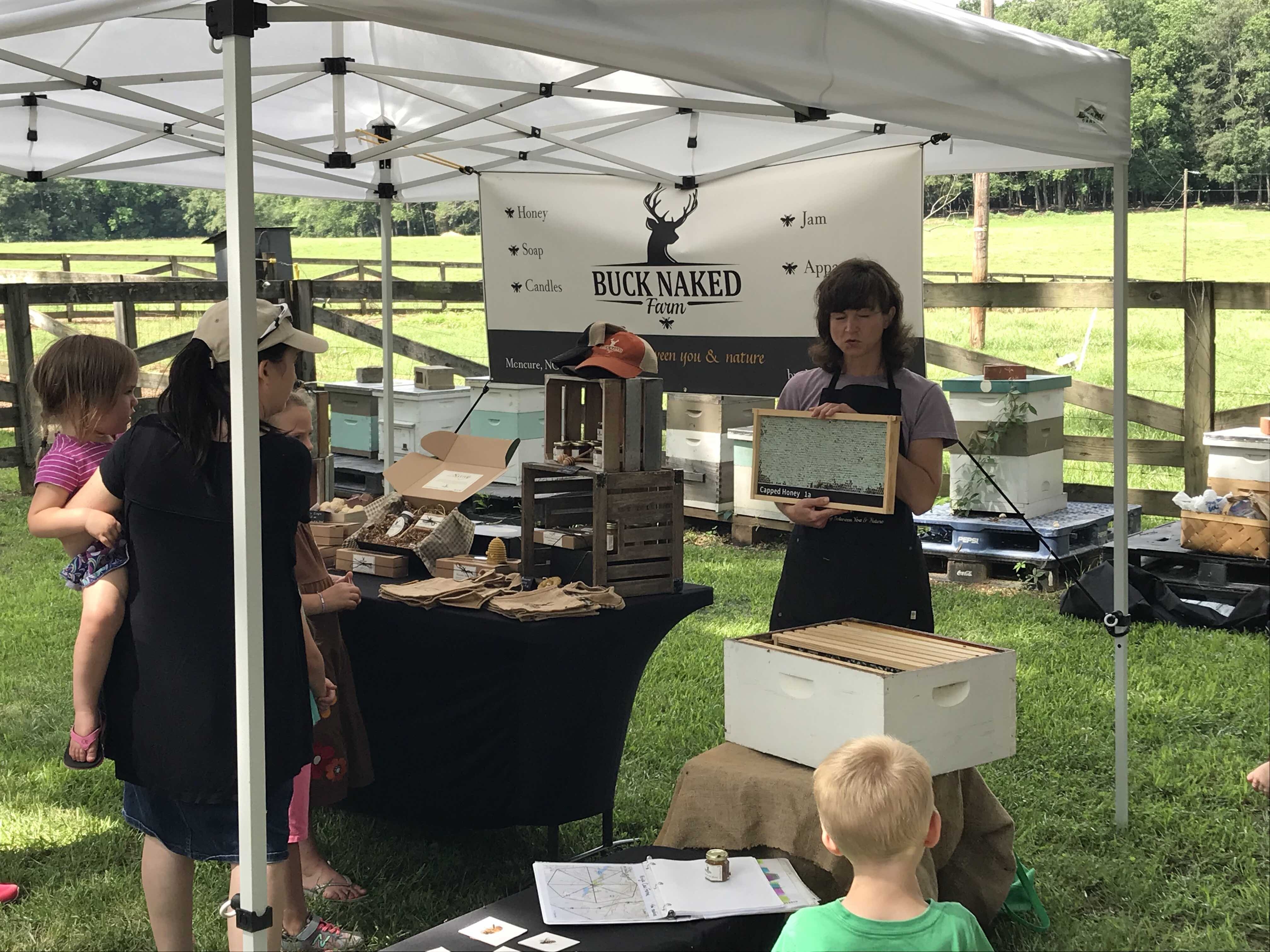 I'm trying to get this post out this morning before everything kicks off. SWMBO will get me a better picture of our good friend Jennifer from Buck Naked Farm. Sorry your eyes are closed!
Jennifer, as always, did a fantastic job with her booth and with educating people about what she does.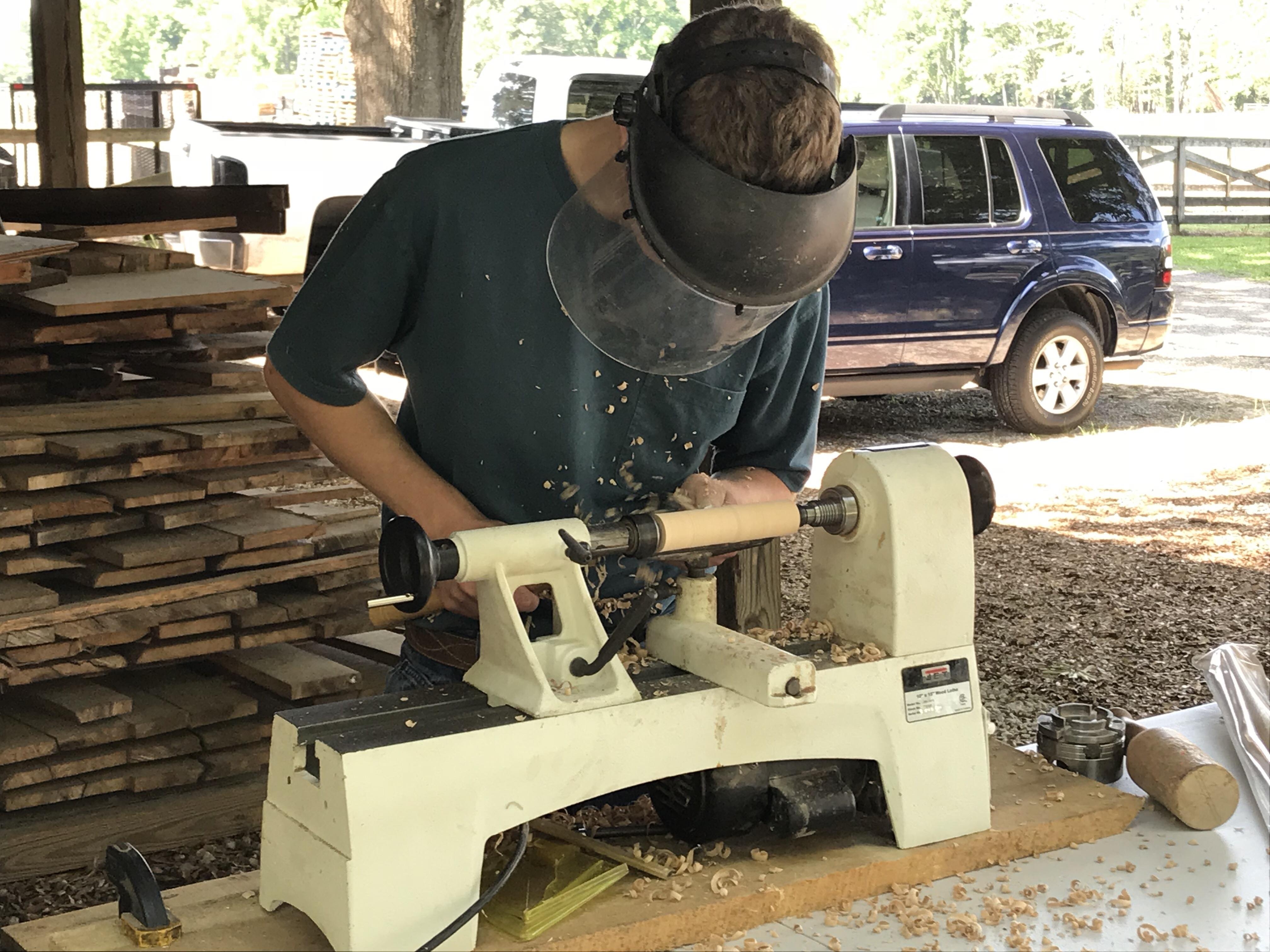 A surprise last minute add was Aaron from Buck Naked Farm. He has been teaching himself lathe turning since last year. Jennifer asked if we'd mind if he brought his lathe and did a demonstration? Of course he can! The wood lathe is my favorite tool. I love doing lathe work and grew up doing it from a very early age. I was excited to see what Aaron was doing. He did not disappoint!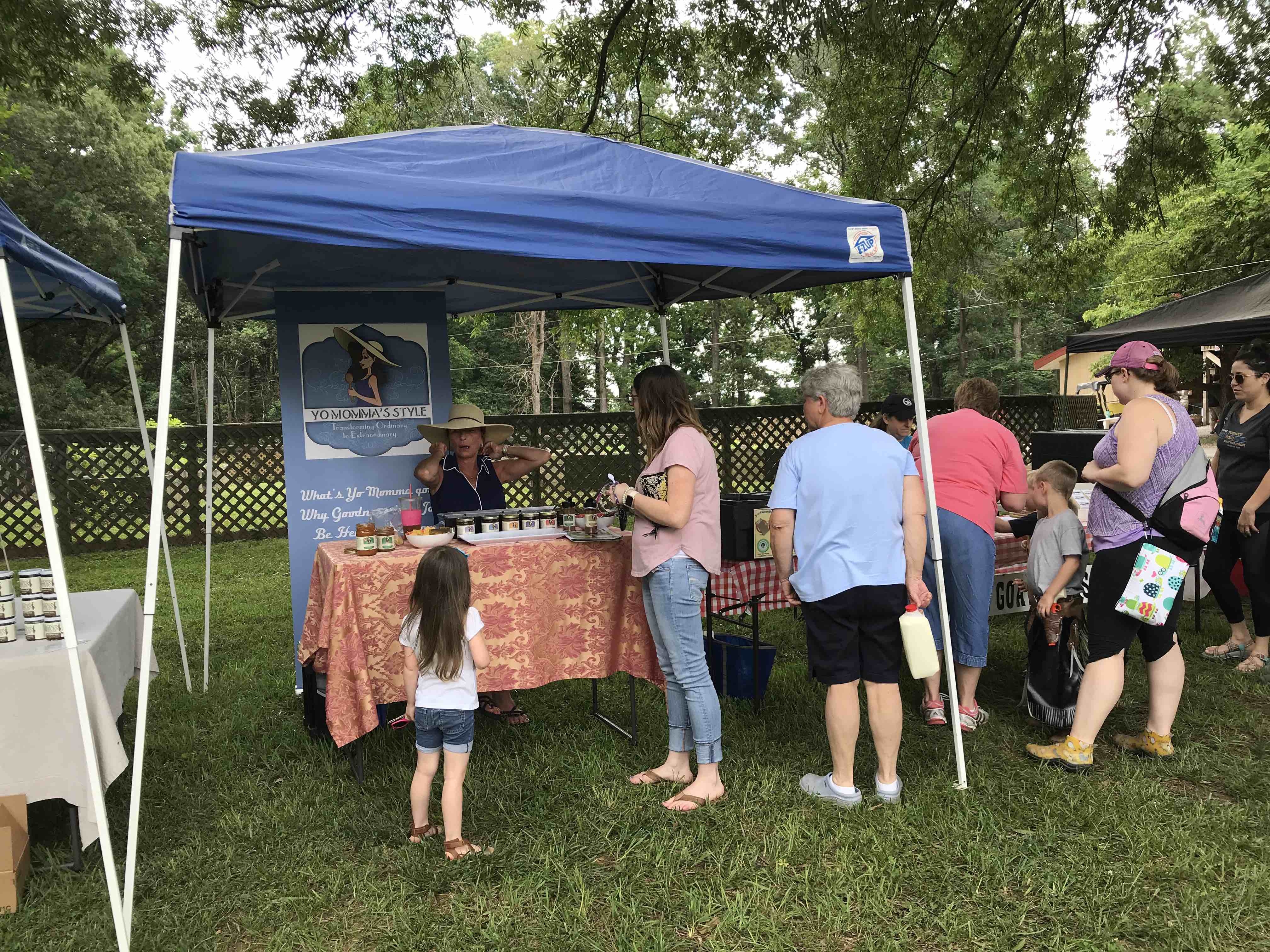 All in all we had an excellent day. The weather was forecast to get bad in the afternoon but all the storms missed us. We had benign weather and good turnout. We counted cars, and then estimated people based on the cars. We had about 180 people visit the farm for Open Barn Day 2018, a number we were happy with. It was actually a little slow, but we really tried to limit our numbers after last year. We undershot, and that was on purpose. Now we know that for 2019 we can put a little more effort into getting the word out and maybe have that 300-400 number that keeps us hopping but under control.
This event is just the warm up though. We have two mud race events scheduled for this fall, one in September, one in October. One is expecting about 350 people, and one is expecting about 2000!! However we will be prepared for these numbers this time. Plus we won't have vendors here, just the event, so there is a bit less for us to manage.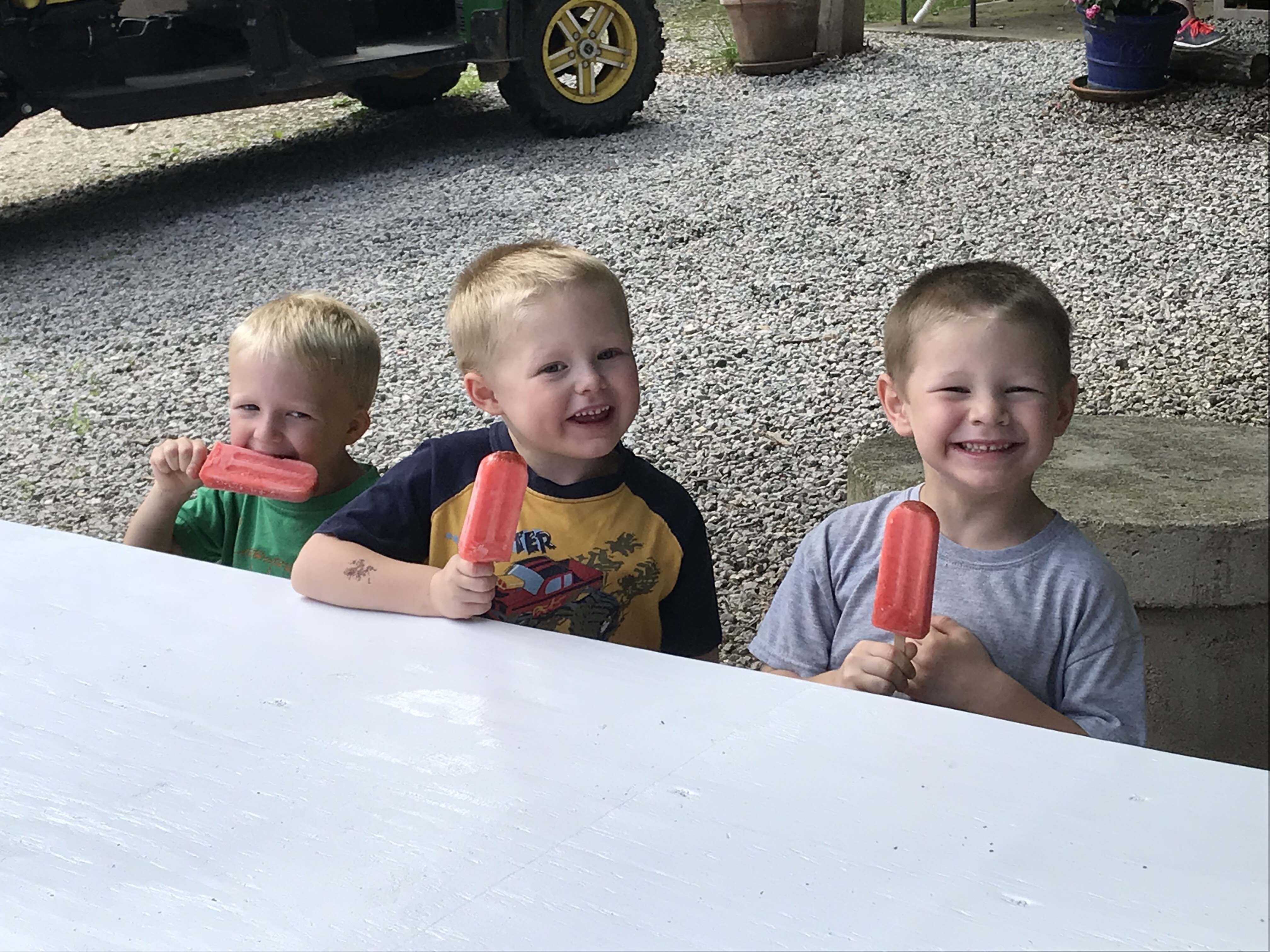 But for this event being in the books, we are all smiles.