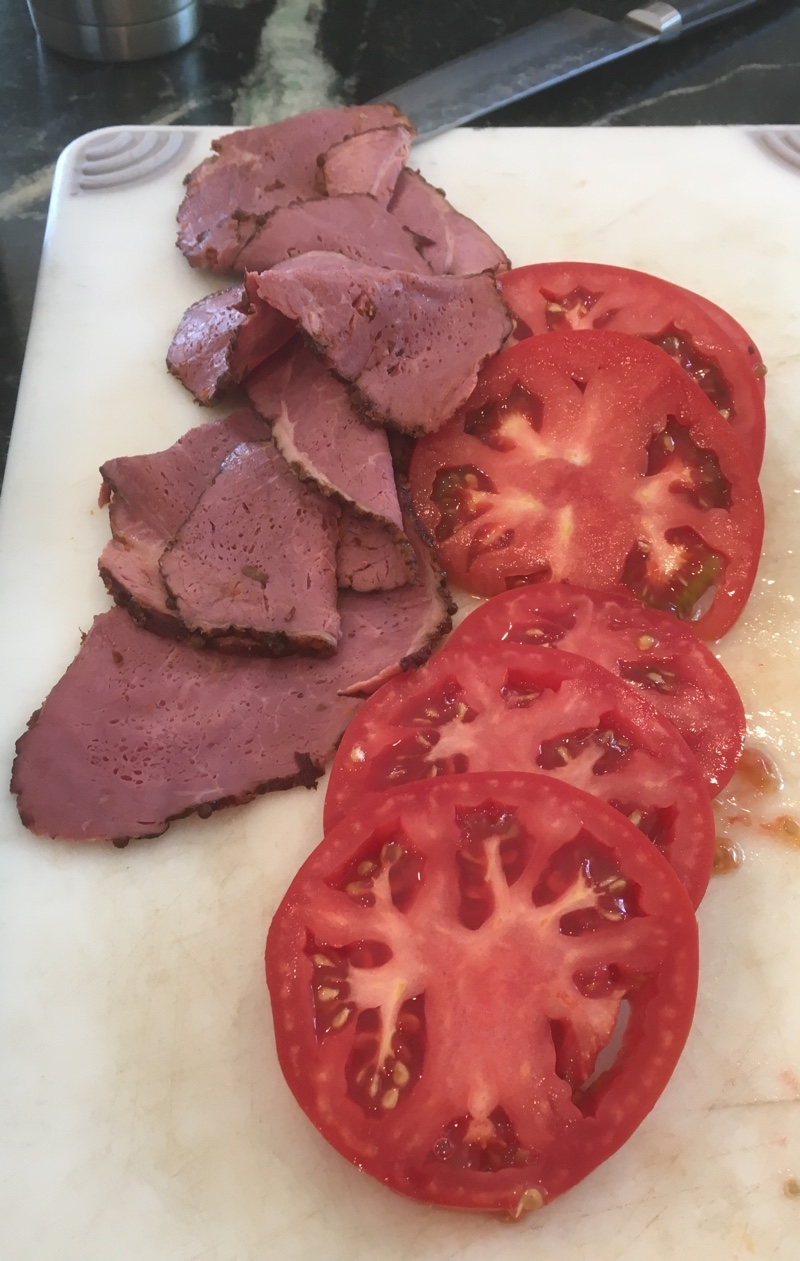 We've been waiting for this to show up for more than a month now. Pastrami, deli ham, and bologna, made with our meats by The Weeping Radish are here! Fortunately it was the day that I was in charge of making lunch for the kids so lunch was a no brainer. I thawed out some pastrami and ham and made a sandwich from each of them. But not before I made a test sandwich for the chef! Pastrami, fresh tomatoes, lettuce, and Lusty Monk mustard, all wrapped in a tortilla (no bread, watching my girlish figure). Ohh, lunch is gonna be awesome from now on.
The meats come in 1/2 pound packs and they are as good as I'd hoped they'd be. We should have stock for a while, depending on how quickly they fly out of here (remember the hot dogs?) so next time you stop by, grab some sandwich meats for your next Dagwood sandwich. 
Speaking of hot dogs, we do have more coming. I hope they show up Friday. I'm getting calls and emails, and texts from people asking if they are here yet. Don't worry, I'm also getting poked by SWMBO and the kids constantly asking the same question. I sent two huge hogs to be made into hotdogs so we have plenty coming. It just takes a while to get them here. As soon as they show, I'll do a post about it.