Things continue to be dynamic. Jeanette had a fairly epic day on Wednesday with a lot of product going out of the store. With that said, there is still quite a bit left and more to come.
We have a cow going to the processor this coming Friday, a week from today. We have pork from the processor Tuesday and Wednesday (two trips this week for me). We hope with sunnier weather to have more eggs consistently, especially with the pullets starting to lay. And of course our dairy farm continues to crank out milk and butter as fast as they can. If we don't have what you need today or tomorrow, tell the girls working the store to put you down in the book and we can call you when it comes in.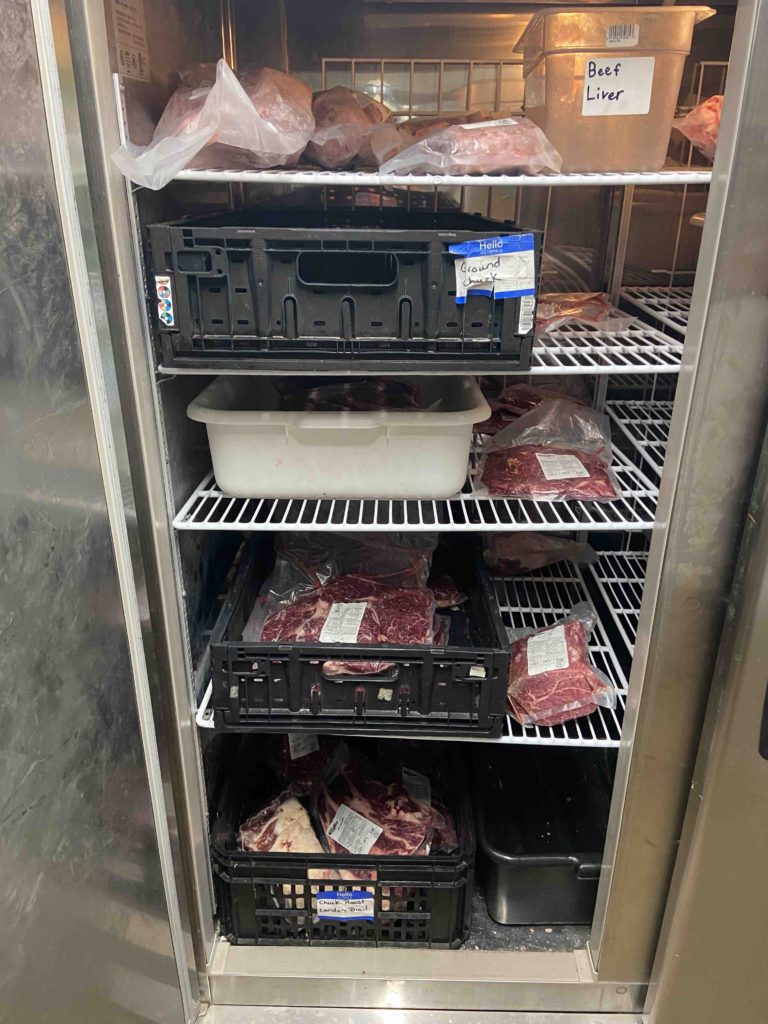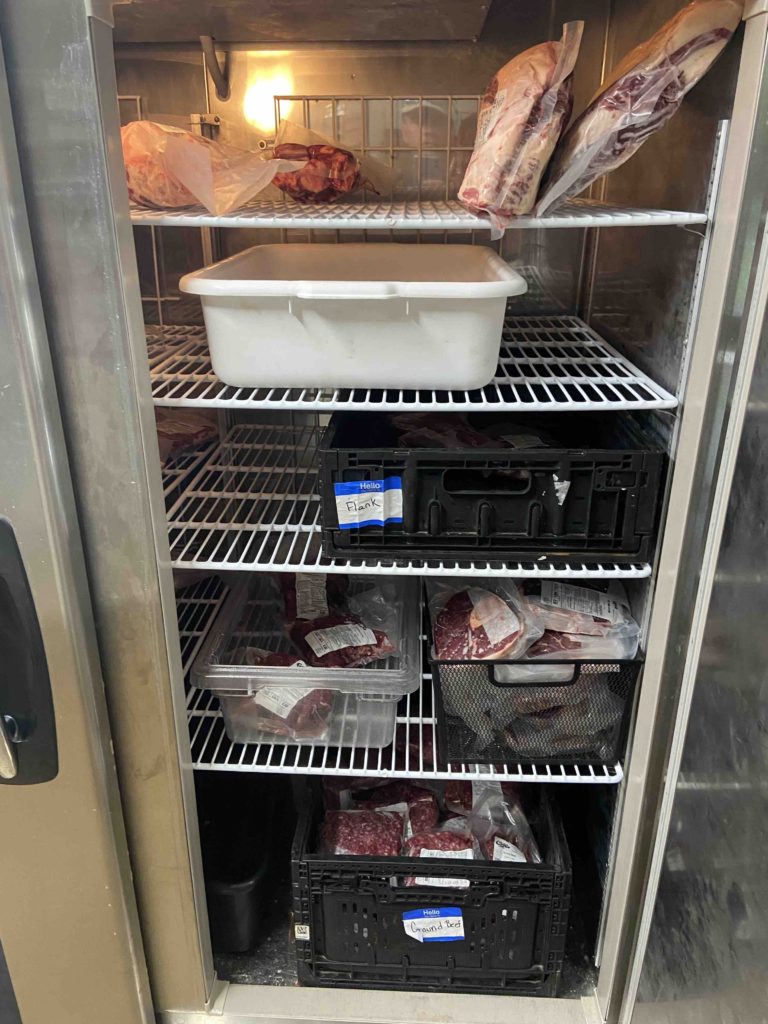 Beef continues to dwindle down as our demand is outpacing our supply. However steaks, hamburgers, roasts, etc are still available. Looks like we won't make it till the next cow is brought back but as of now, we have beef.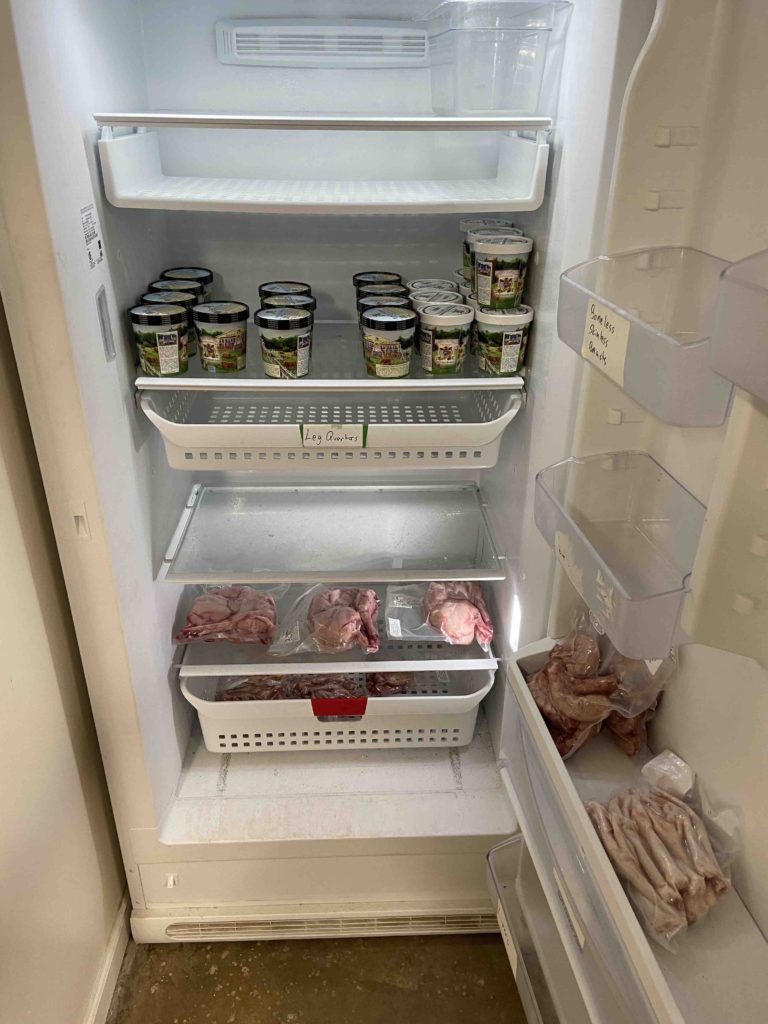 The chicken freezer continues to be sad. We are well stocked on ice cream. We have feet and some necks. And you can see the rabbit. Next week we'll be getting guinea hen so expect some poultry in here starting Wednesday.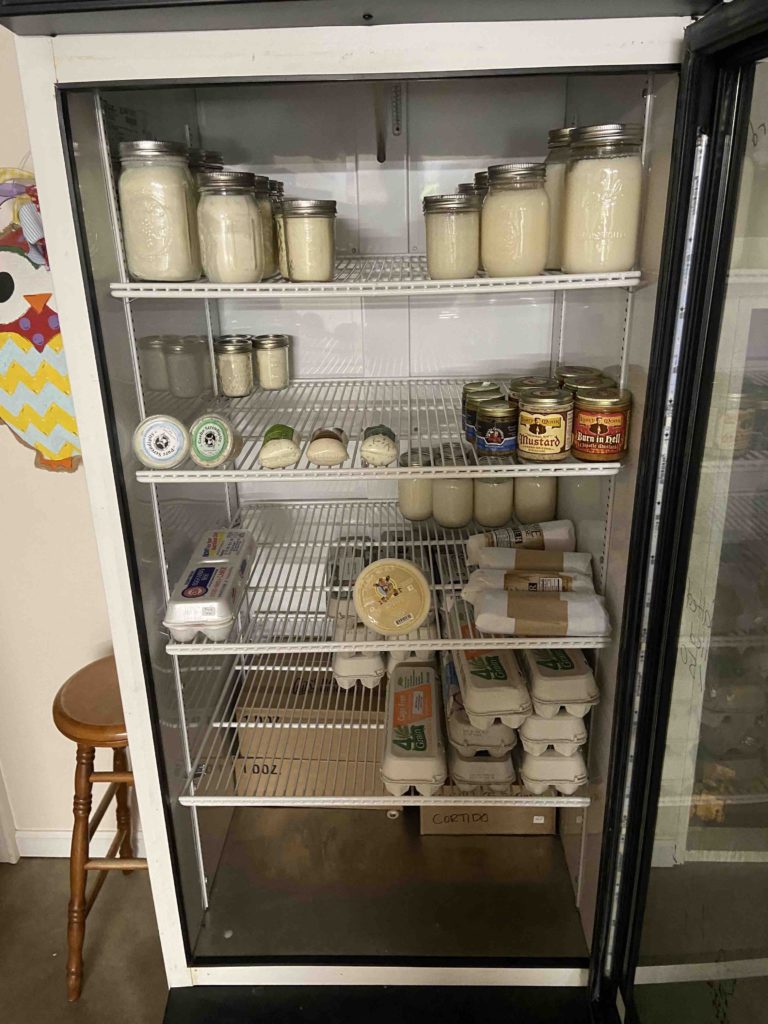 We have eggs still, maybe enough to make it through till next week. Although my daughter is baking cakes so that will burn through a few dozen so who knows. Butter, lard, cheese, are all in good shape.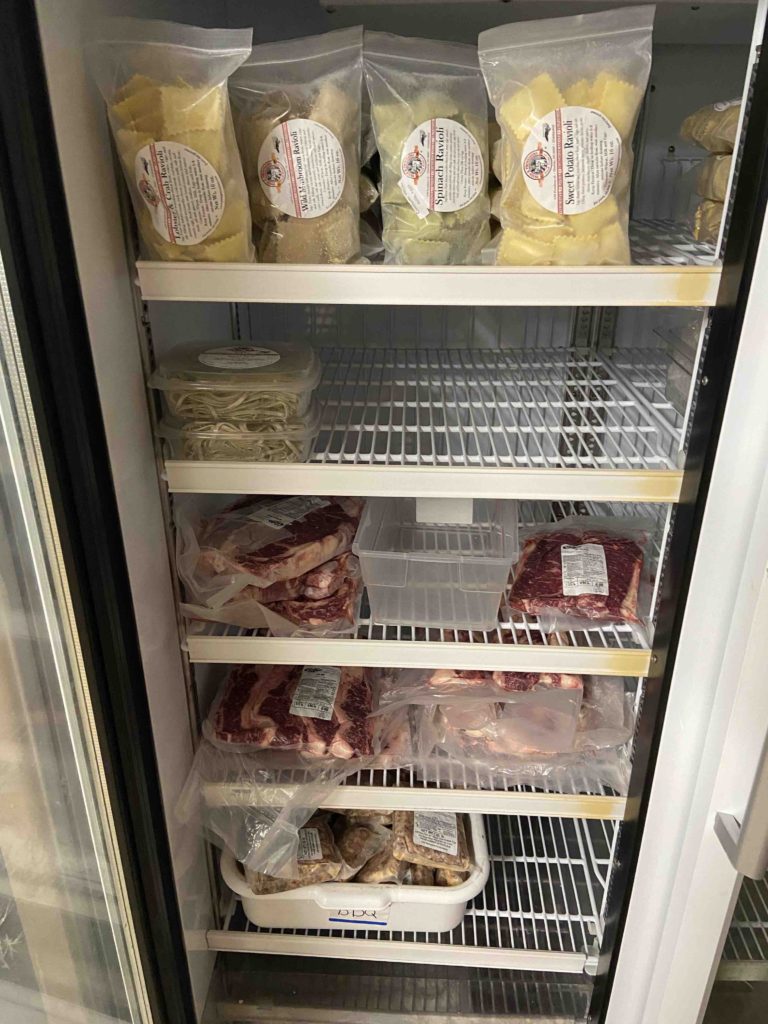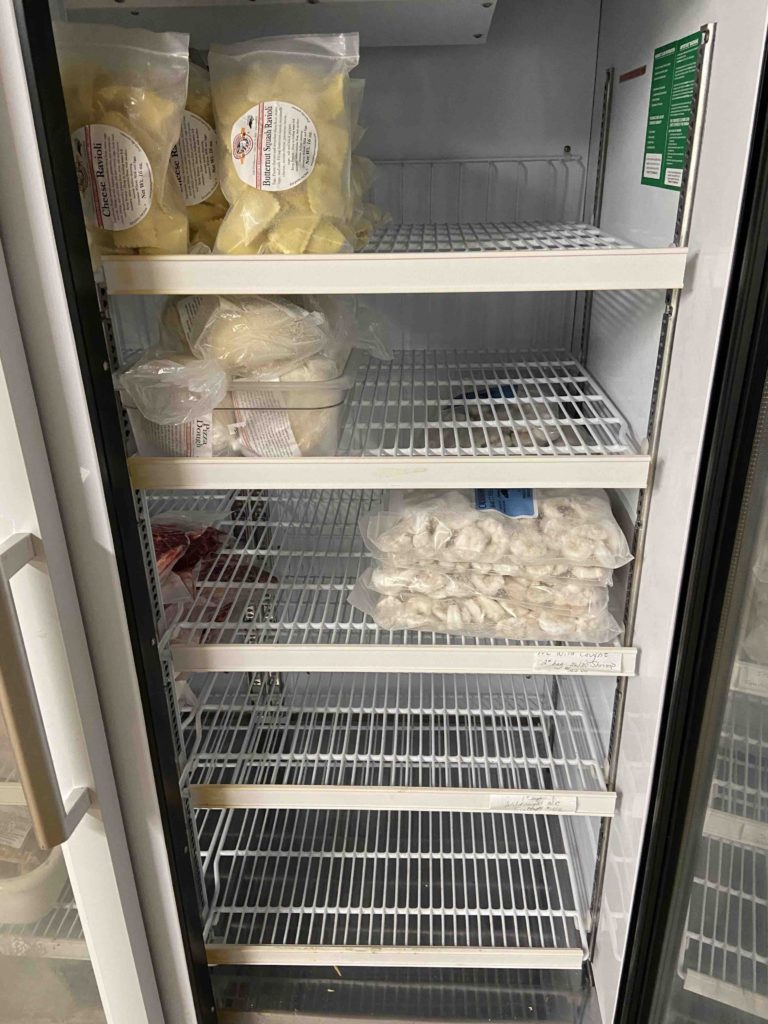 Our freezer of premium cuts, seafood, and pasta are in pretty good shape. Shrimp remain and we hopefully have them and scallops coming next week. Pasta is in great shape. Steaks are getting pretty thin but I think I saw some ribeyes left.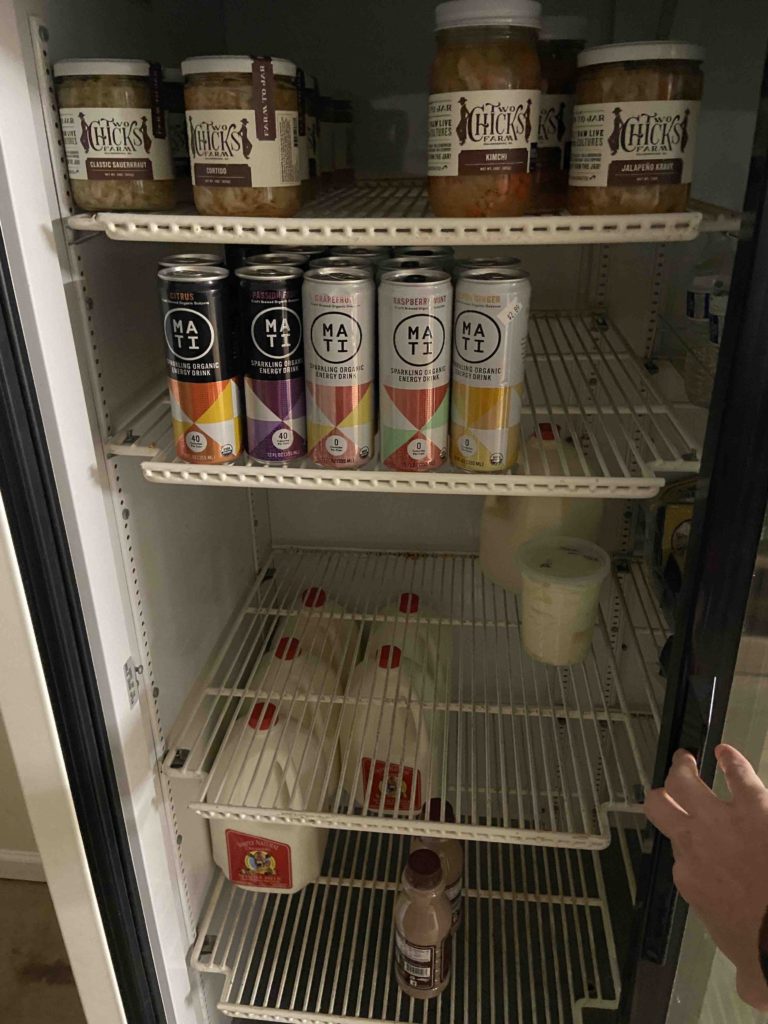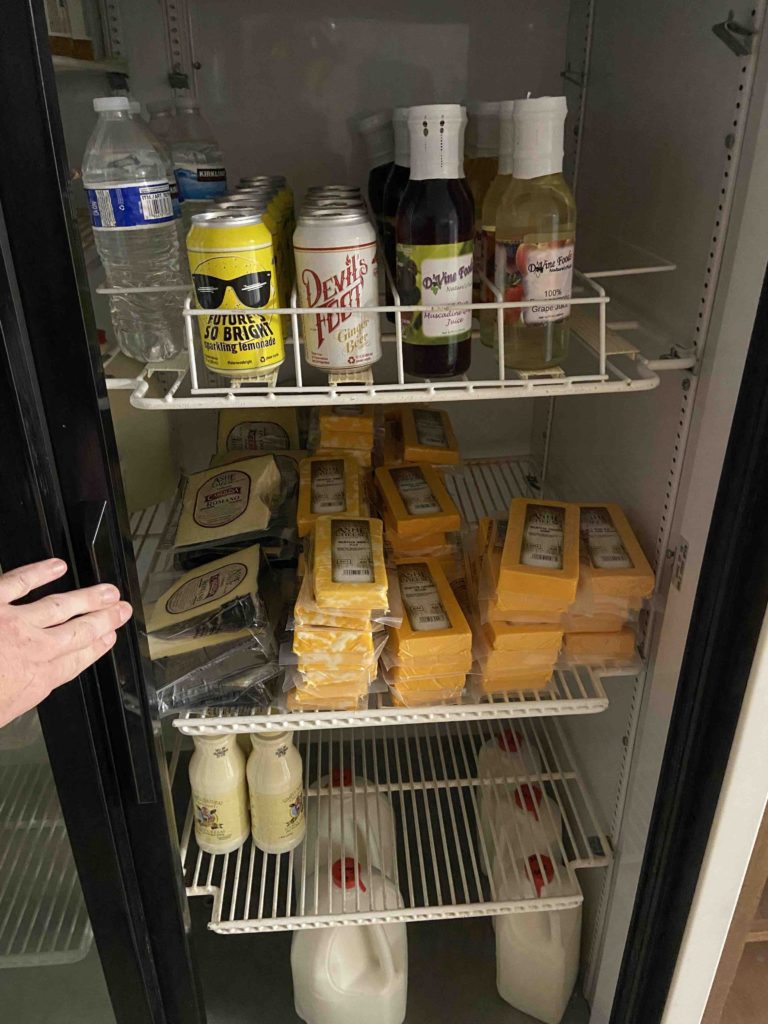 Cheese is well stocked. We just received a new supply. Raw goat milk, and pasteurized milk are still in supply. There is even some chocolate milk left!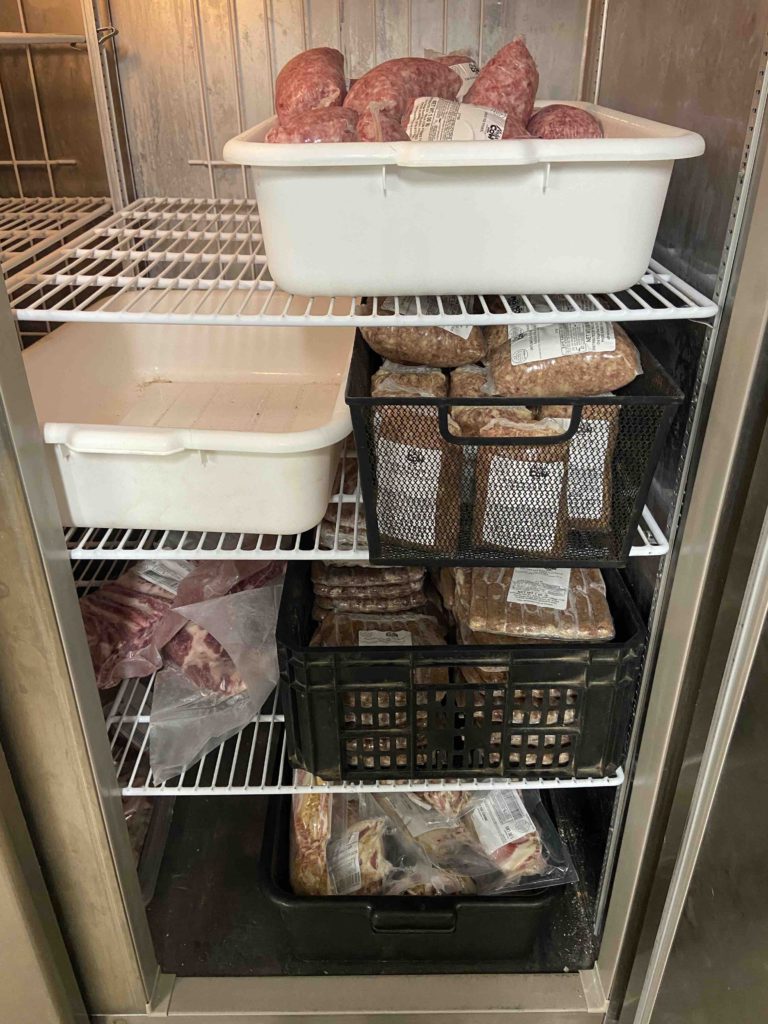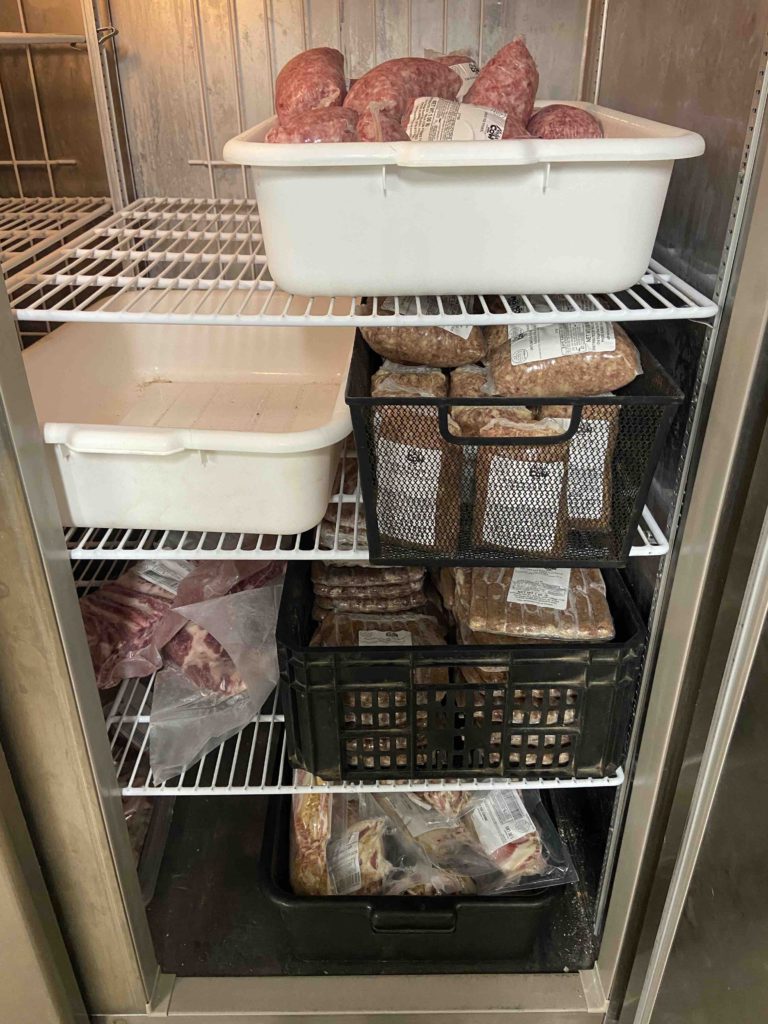 The pork freezer is getting thin, but we should be getting some more pork Tuesday AND Wednesday of this coming week. This will be the Ninja Cow Farm #2 pork, from another farm here in NC. These hogs will not be the same quality as our pork, and will be discounted because of that. But at least it is better than a freezer with cob webs in it.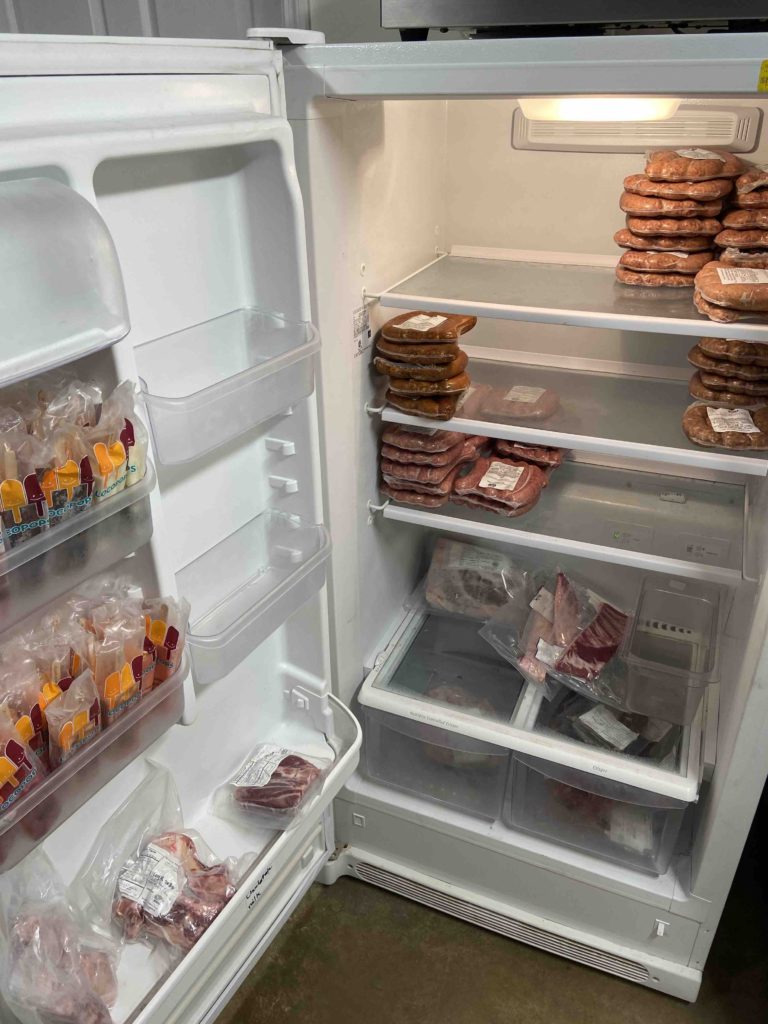 The sausage freezer is stocked deeper than it looks. We have back stock of sausage so expect it to stay like this for some time.