We have sows dropping piglets left and right. The hospital barn is awash in the cute little things.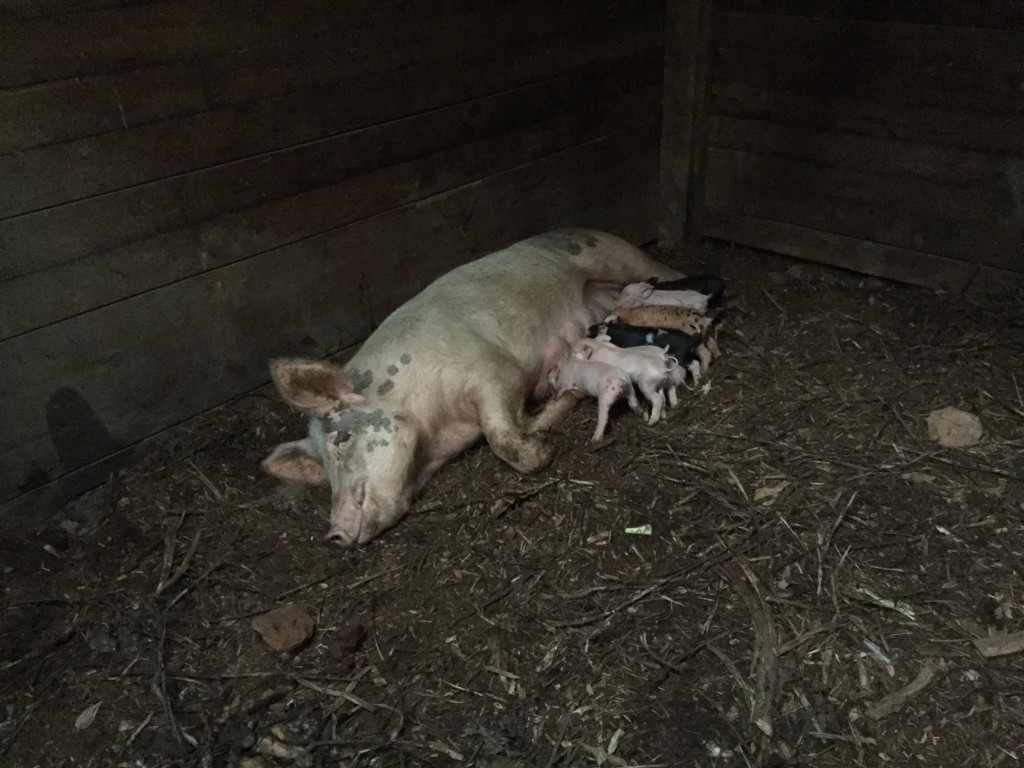 When I got home from our trip I found that two of our sows had already delivered their piglets. This one had 11 piglets all healthy and happy.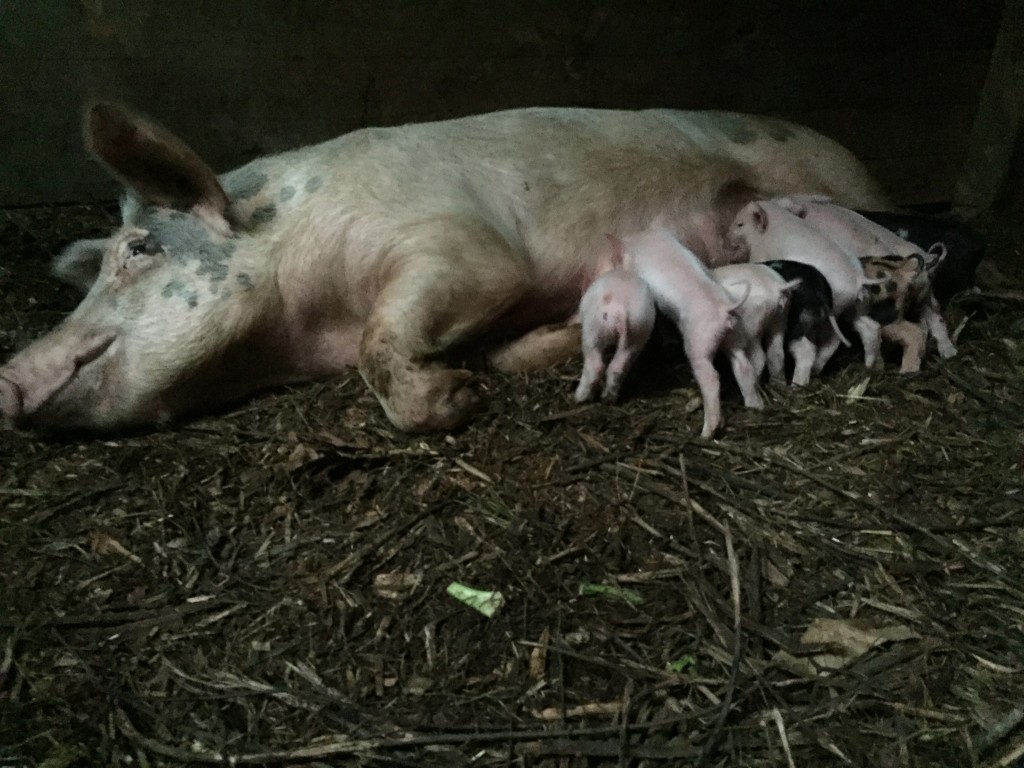 Also our first time mom, a Berkshire, had her litter.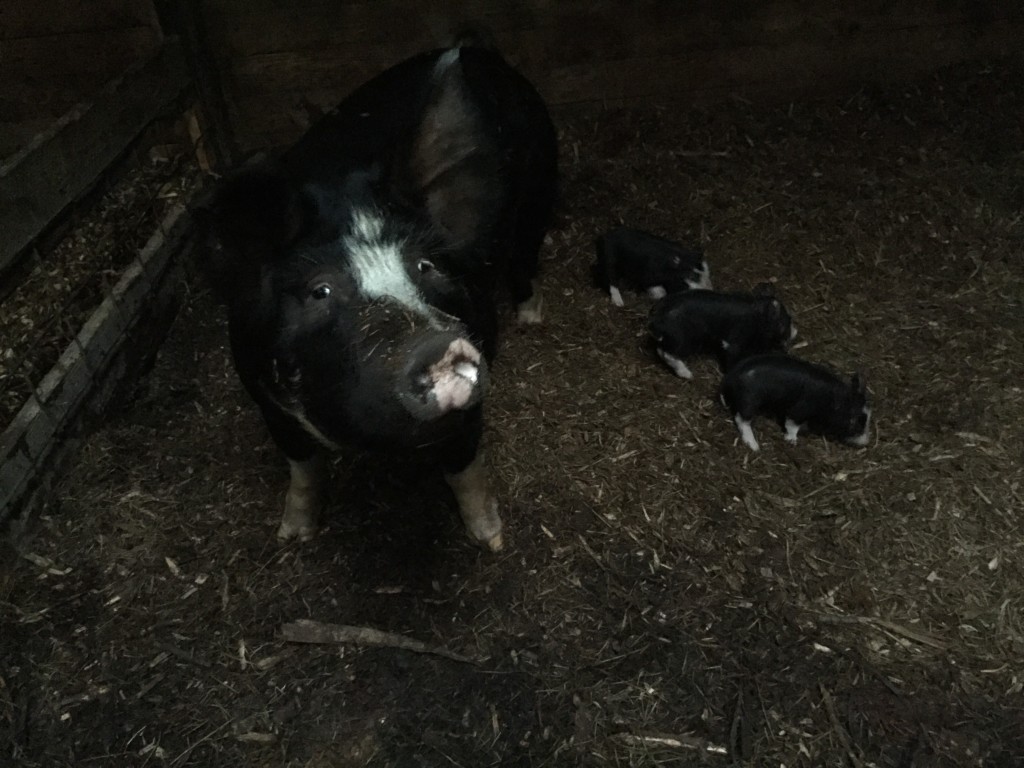 We don't have studio lights so you'll have to trust me on these piglets. They are CUTE. Or you can swing by and take a look. This was this mom's first litter and she only had four. Small but not unusual for a first time mom. We'll see if she bounces back for her second litter. If not, she won't be one of our breeders going forward.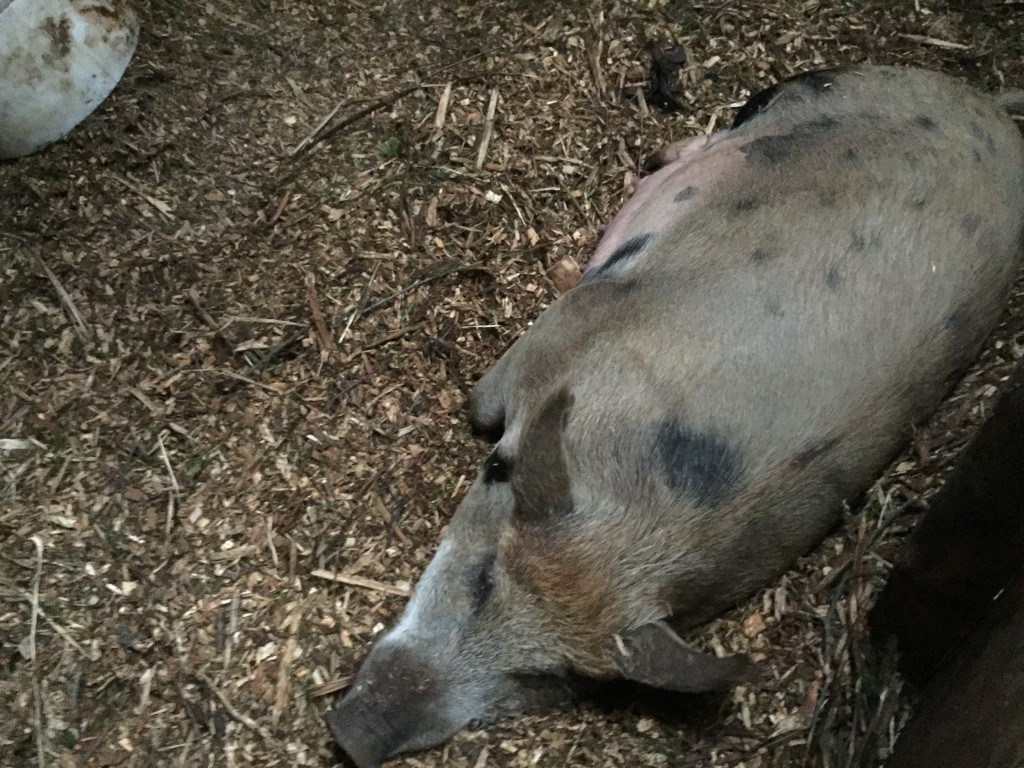 When I checked on our last sow, she seemed to be in labor. After a few minutes, I found out I was correct.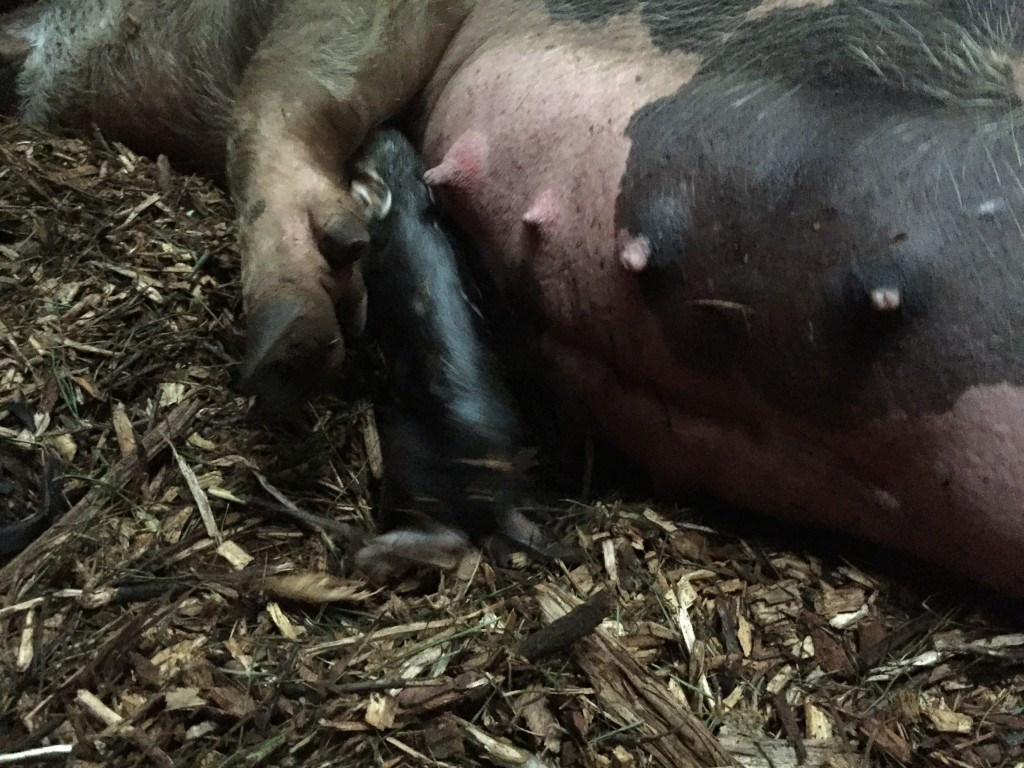 Turned out this mom was just starting to give birth and I saw her first, second, and third piglet being born. Of course I couldn't help myself and grabbed each piglet and helped them latch on for the first time.
As soon as I was sure everything was progressing nicely, I went over to the house and got the kids so they could see. They loved being able to see all the new babies.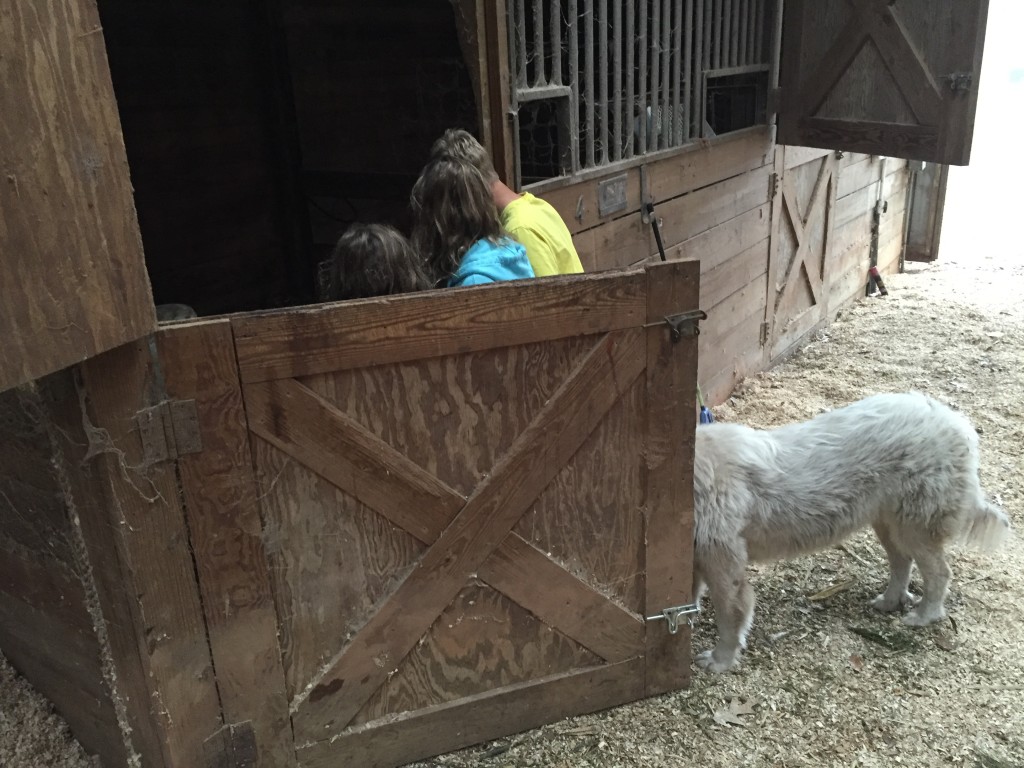 I thought this photo was hilarious. Even Cotton wanted to see what was going on.
We'll spend the next few weeks making sure the piglets get a good start and the moms are on a rich diet. Then everyone will go back outside to their normal paddocks to live a normal outdoor piggy life. In the meantime, if you've been meaning to get over here to buy some meat and take the kids out of the house, now is the time. They can see and maybe even hold a piglet, but only until these guys go back outside. Drop me a line if you want to come by.