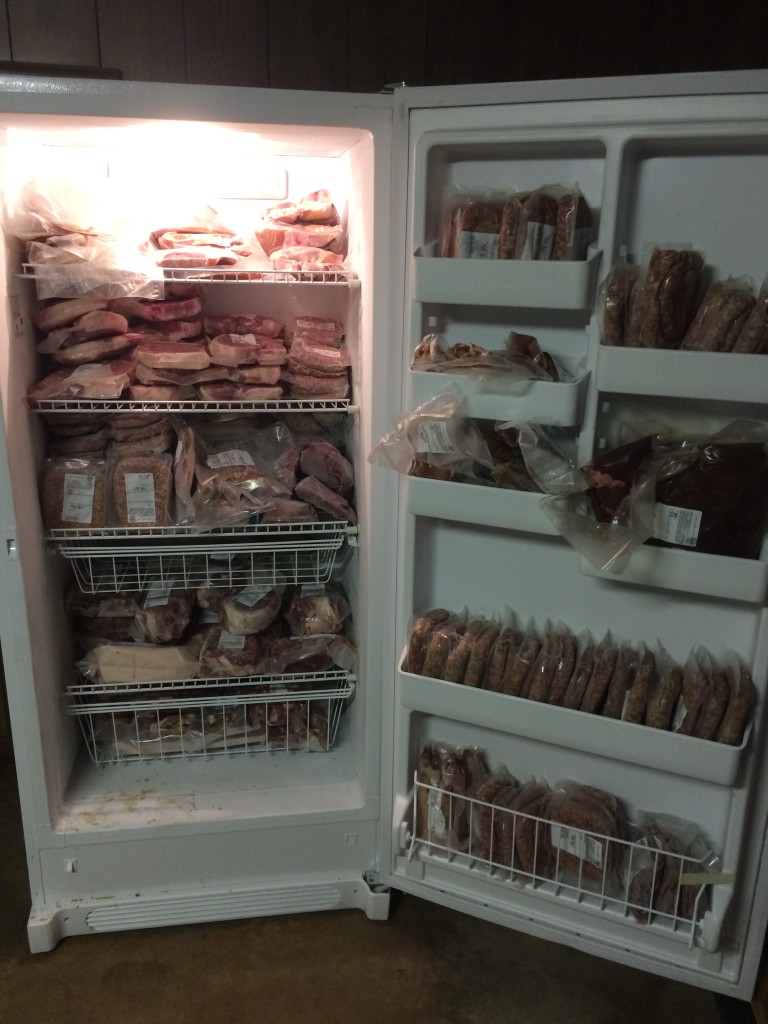 There is almost 400 pounds of beyond organic pork in the freezer waiting for you. I've updated the website with prices and cuts this week but rest assured pork chops, Italian sausage (SWMBO's favorite) and sliced and smoked ham are all well stocked. We also have Boston butts and picnic roasts for you pulled pork afficianados. I can't promise how long this will last as I know some of it is already sold but for now we have plenty.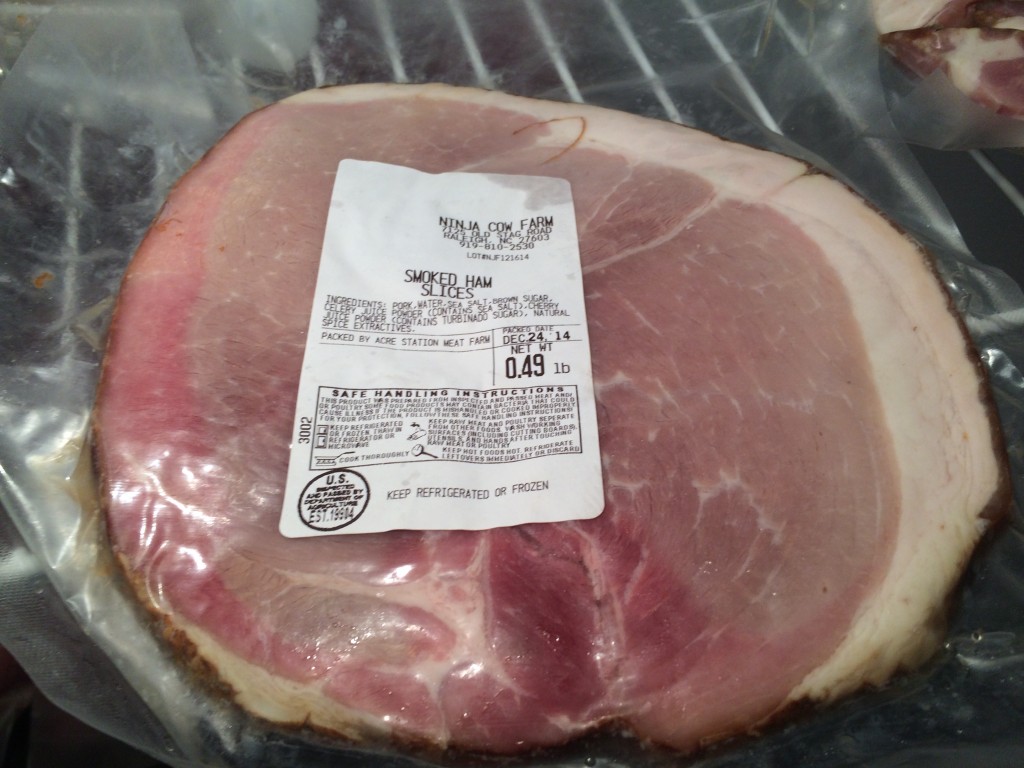 Pricing is updated on the website as is what's in stock and what's not currently stocked. The not in stock items are ones that we didn't get in the cuts this time but I wanted to leave them up there because we'll get them next time we process a pig or two.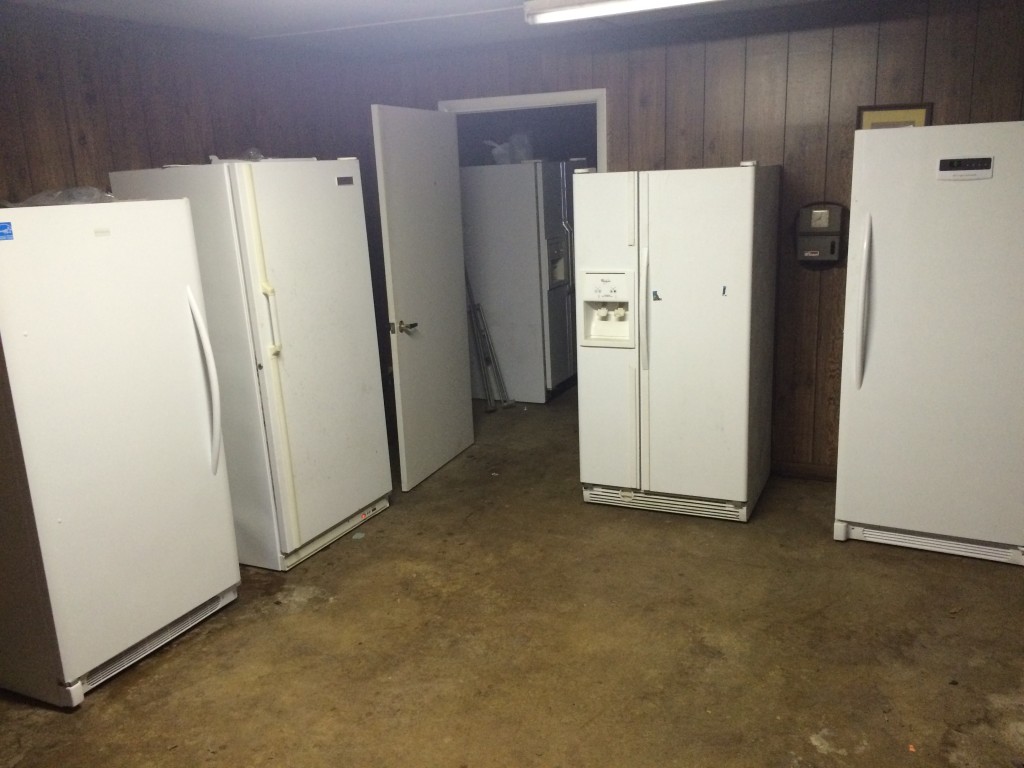 For those of you who've already been out for a tour, you'll be glad to know that we are finally getting our freezers organized so for those of you taking a tour, we won't have to go to both the barn and the house to get your product. Everything is now conveniently housed together.
As a reminder we are open by appointment, so if you want some pork or some beef, just drop me a line at dan@ninjacowfarm.com or give me a call at 919-810-2530 to set up a time. Curious was looking pretty large last I saw her. Who knows, maybe you'll get to see a new born calf when you stop by.