All year we've been trying to collect wood chips from various tree service companies. They are routinely looking for places to dump and we had a good spot where they could get in and out easily. We'd managed to get a decent amount of chips but nothing really stellar. Then we ran across an Asplundh crew working right on our road. We made introductions and offered them a few cantaloupes we happened to have on the trailer that day. We of course told them we could take their chips.
"How many loads?"
"All you can bring."
A knowing smile and, "Ok."
Next thing we knew, we had two trucks dumping every day, all week.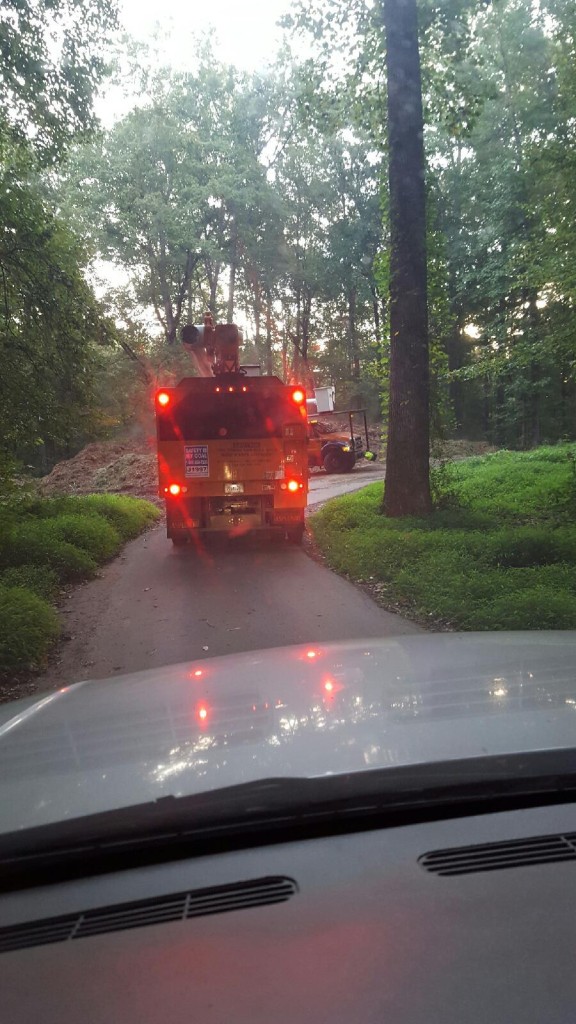 Our pile of chips very quickly became a mountain. We moved chips with our backhoe every spare minute that we had and still the pile grew daily. We were getting buried in chips. Finally I had to call for help and called over to my old company to see if I could rent a loader for a day.
"What size?"
"The biggest you have or one with a chip bucket."
"We don't have a chip bucket but we had a big one just come back off demo."
I ended up with this.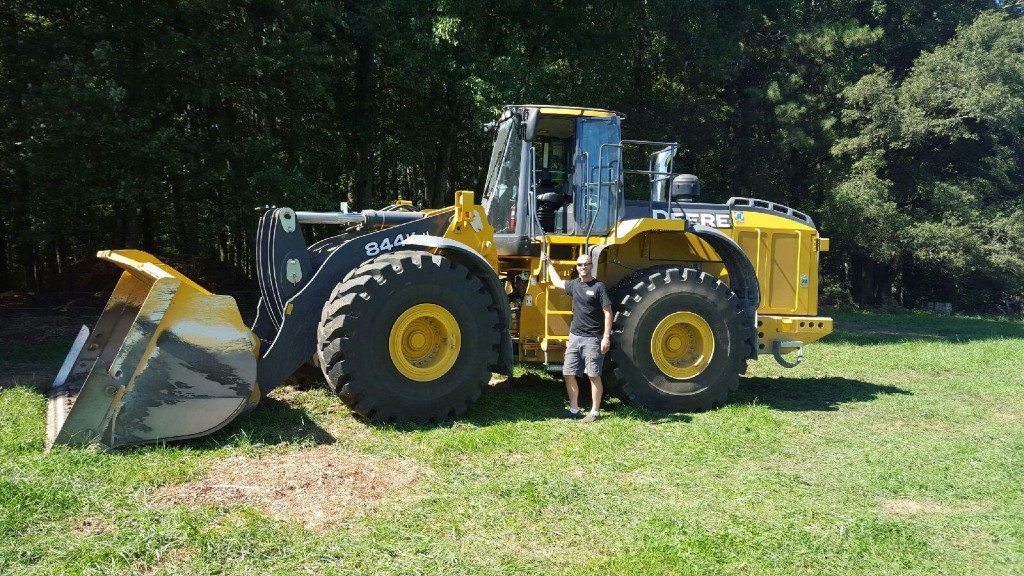 That's me standing in front, at 6'5″ barely taller than the tire. The new Deere 944 loader is just coming out, but until it hits the market, this is the biggest four-wheel drive loader that John Deere makes. It's a beast. We went from hauling chips at 3/4 of a yard per trip to about 8 yards per trip. This thing was literally wider than the road. If you want the details on how big it is, here are the specs.
Although I've run them before, I've never really run one in production and it was fun to operate a big yard loader with production in mind. The Takeuchi that we keep on the farm wasn't as tall as the bucket on this thing. And it worked pretty good too, but that's for part 2 tomorrow.