I was contacted recently about a simple job. Removing the factory sights from a M&P pistol and installing aftermarket night sights.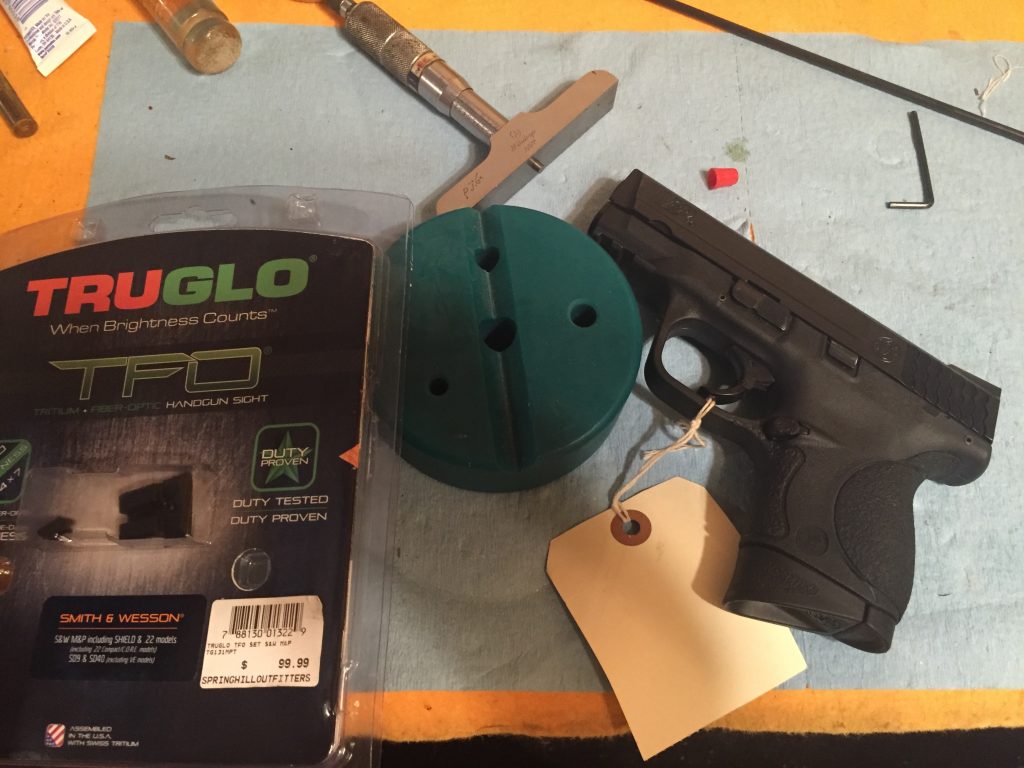 The customer was very friendly and accommodating, but he needed the pistol back the same day. Shouldn't be a problem. It only takes a little bit to swap sights.
Then I started looking for my sight tool. Dustin borrows it, maybe he has it. Nope. Maybe when I reorganized? Nope. Maybe it went into my tool box when I went to school. Nope. Maybe it's in the wrong drawer in my tool box. Nope. Lost on a shelf? Nope. Behind 500 different things in the gun room? Nope. Under something? Nope.
So all in, I spent about 3 hours looking for the tool to do the 30 minute job. Typical.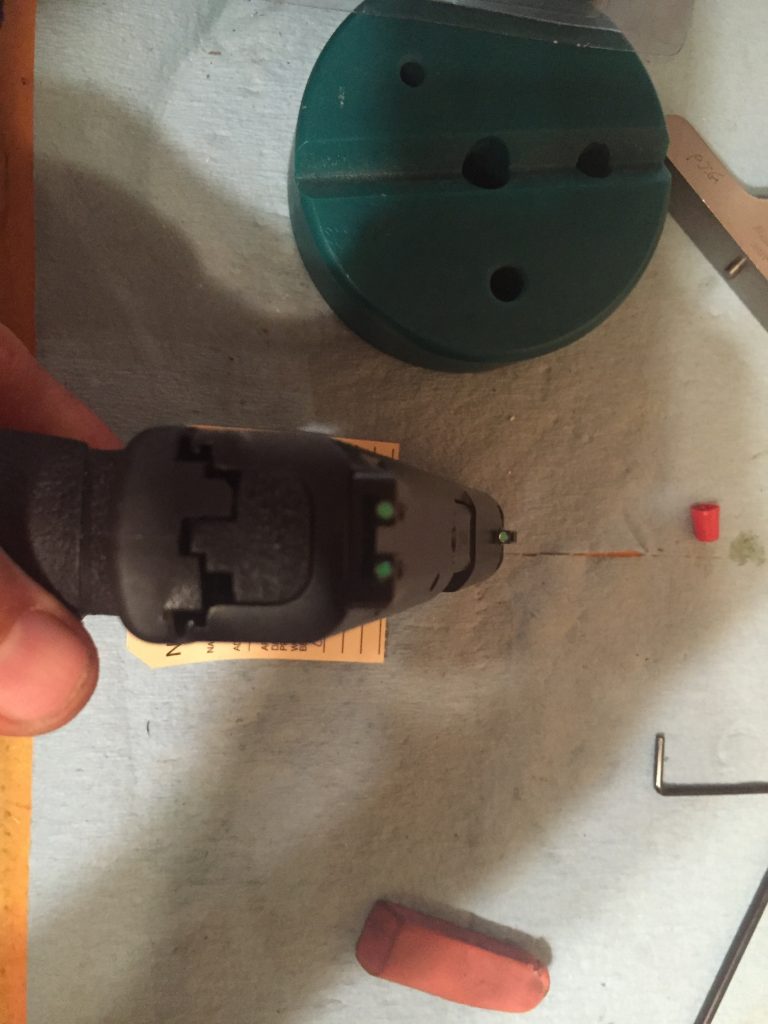 Getting the front sight off was a bear. I guess they didn't plan on it coming off, ever. But eventually everything worked out and the new sights went on without much fuss. I cleaned up the brass marks and got the pistol ready for the customer.
When he picked it up, he was happy with the work and then inquired if we had any openings for work on the farm. Actually yes, yes we do.
So I made an hours labor off of him for gun smithing, and he made it back plus some on his first day.
I think I went backwards on this job.