Erin checked on the cow this morning at 6am. She wasn't feeling too perky but she was alive and kicking at least.
At about 8 I went over and administered through the trocar:
2 20oz bottles of Gatorade.
1 jar of vanana yogurt
One 20oz bottle of water
At 11am, after driving all over creation getting supplies, I went back and checked on her again. She is getting up and moving, then laying back down. That is good. She is not eating or drinking. That is bad. She is alert, and gentle. That is good.
I administered through the trocar and my new tube/funnel setup (much better):
An entire bottle of plain kefir.
2 20oz bottles of Gatorade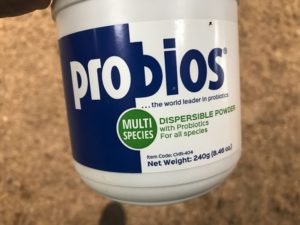 1 20oz bottle of Probios powder (mixed with water)
2 20 oz bottles of water
I'm heading out for my own lunch now, then it'll be back to another few feedings over the next few hours. We are having to balance what we can get in her with not overloading her rumen. Hopefully things will start to percolate in there as the day goes forward and she'll maybe get a bit of energy. If we could get her eating, that would really be the trick. Until then, we'll keep doing it manually.