Squash Season is upon us once again.  Sadly this year there will be no squash  here at Ninja Cow Farm other than what folks bring us or the State Farmer's Market provide. Last year we got blight in the gardening beds and until I can wrap them in black plastic for a month in September there shall be no squash.
My husband however is thrilled he  absolutely detests squash. He will eat Zucchini bread though if you don't tell him what it is.  Finally though I found a method to get him to eat his Squash. Hopefully I will one day get him to eat Okra & Eggplant as well.
The folks at Alarita have been wonderful. This last weekend they came out to the farm for a tasting day. The brothers always have a warm smile with quick wit. Their Dry Rub Seasoning Blend has also quickly come to be my go to seasoning for meat and veggies. For an $8 rub it may seem pricey however it is a locally family made item that is incredibly versatile. Remember the Citrus Pork Recipe, well that was Alarita Dry Rub doing its magic there too.  I keep saying I'm going to try it on eggs but so far I haven't had a chance.
Try this dish out and see if your picky squash eater enjoys it too. With quick broiling it stays firm for those with texture issues.
Enjoy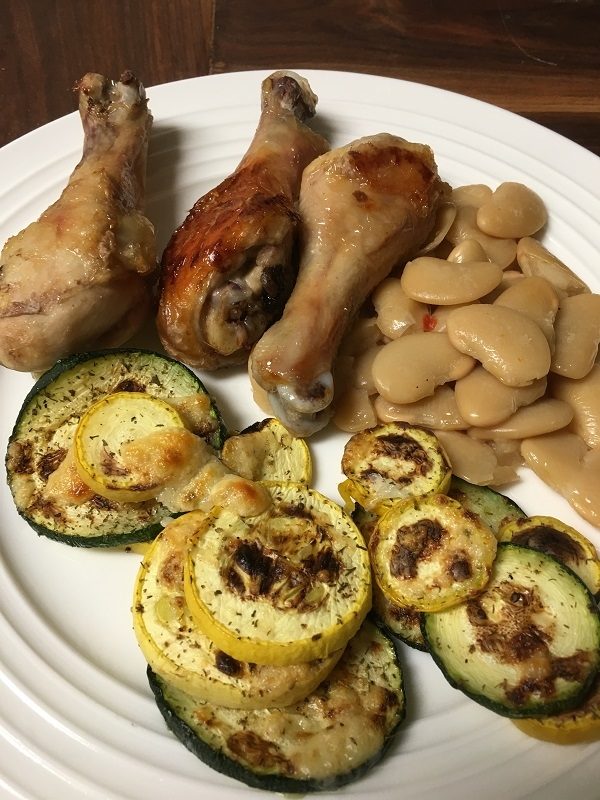 | | |
| --- | --- |
| | |
Slice Zucchini or yellow squash thinly about 1/4 inch

Place a sheet of aluminum foil on a cookie sheet, spread out veggies do not let them overlap

Season Veggies with spices

Place under broiler for 3 minutes

Sprinkle with Parmesan Cheese

Place under broiler for 3 minutes