Oh beef shank how do I love thee? Let me count the ways.
Beef Shank is one of the most versatile roasting cuts of meat we have in the store.  Sold in pack of 2 it is great for just 2 people. Packs range from 1-2 lbs due to the increasing size as the butcher works their way up the leg. At $8.49 per lb it is a pretty good deal for small households. In fact I really can't tell you the last time I made a huge chuck roast. 1-2 packs gives my family of 3 plenty to eat with leftovers for another meal.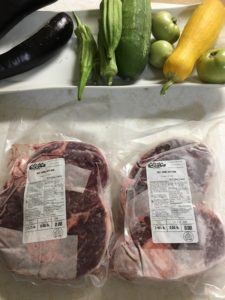 Rich in flavor, lightly marbled, & plenty of connective shank must be cooked for a long time.  Don't let it scare you off though. It is the perfect piece to throw in to the crock pot or dutch oven then come home to at night. In fact I'm going to recommend that you use the crockpot on low for this one for 6-7 hours. I used my dutch oven for 4 hours then complained that dinner wasn't ready yet. Jeanette made fun of me deservedly so. It came out perfectly done 2 hours later.  Tonight my family will enjoy it for dinner, meats dishes always taste better the 2nd day anyways.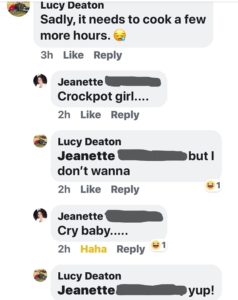 She keeps me oh so humble.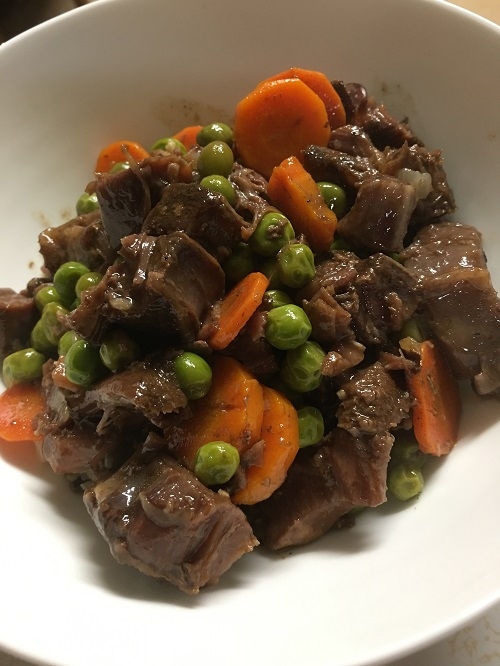 | | |
| --- | --- |
| | |
In Dutch Oven add Beef Shank spread out as much as possible

Pour wine and balsamic vinegar over meat, sprinkle salt, pepper, & sage over meat.

Place lid on dutch oven and place in oven for 5 1/2 hours add peas & carrots cook for 30 minutes more hour
For the CrockPot place on low heat for 6-7 hours.