" Lucy did you make the Meatballs yet?" " Lucy you made those Meatballs right?" Lucy have you made the Meatballs yet? I need to know!" – All these thing have been asked of me for more than 2 months by SWMBO.  She is a great friend that keeps me humble and on track. The fact she has tasked me with cooking one simple thing that I still have not done is my fault. Now 2 months later I'm FINALLY making the meatballs.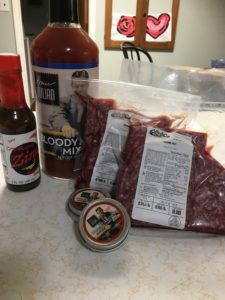 Who doesn't love a meatball right? There are several restaurants here in Raleigh alone dedicated to the love of this wondrous food. I personally have my own recipe. However it is time to expand and try out the flavors our vendors are providing us. Here I am using the recipe direct from the Bruce Julian Website with one exception. We do not carry the Picante Pepper Sauce. We do however carry Zing! sauce.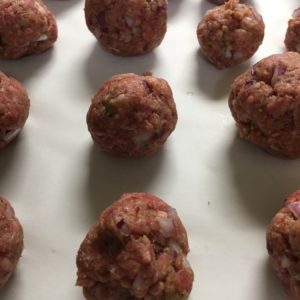 After I made the meatballs I served them over pasta. However I felt this was not appropriate. These definitely have a different flavor that your typical meatball. They are quite tasty though, definitely sweeter. If I served these in the future I would do so as a meatball sub with some black olives on top or I would serve them as a stand alone dish. These would be perfect for party to bring a new flavor to friends.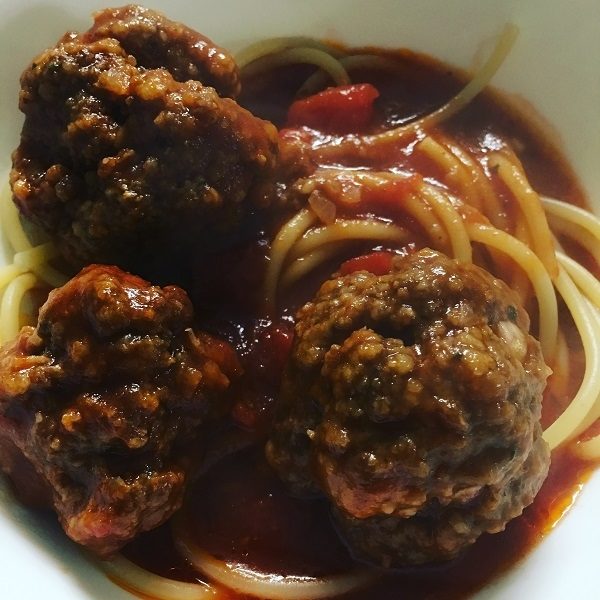 | | |
| --- | --- |
| | |
In a large bowl, mix beef, Rimmer, breadcrumbs, onion, and egg

Roll into balls, place in freezer for 30 minutes, then place on baking sheet lined with parchment paper

Place meatballs in preheated oven for 16 minutes if appetizer sized, 25 minutes if entrée sized, turn once

In a large saucepan, over a low heat, combine Bruce Julian Bloody Mary Mix, tomato paste, crushed tomatoes, and brown sugar. Cook uncovered for 30 minutes.

Add baked meatballs and simmer for 45 minutes. If using a slow cooker, combine last two steps and simmer for an hour.