Mushroom Gravy is one of those things that takes a simple dish and makes it a WOW dish. While simple itself the flavor packs a punch. Cubed steak is fairly straight forward to cook yet is a versatile ingredient. Serve it as a steak itself, country fried steak or with a tomato based sauce, etc.... there are many ways to cook it. Today is similar to country fried steak only in that we will dredge it in Cube Steak is in the NCF store with plenty in stock for $9 lb. Combined with the mushrooms, sherry, onions, beef stock & sides you're looking at about $15 for a complete meal that will feed 4. Cost effective yet filling & delicious.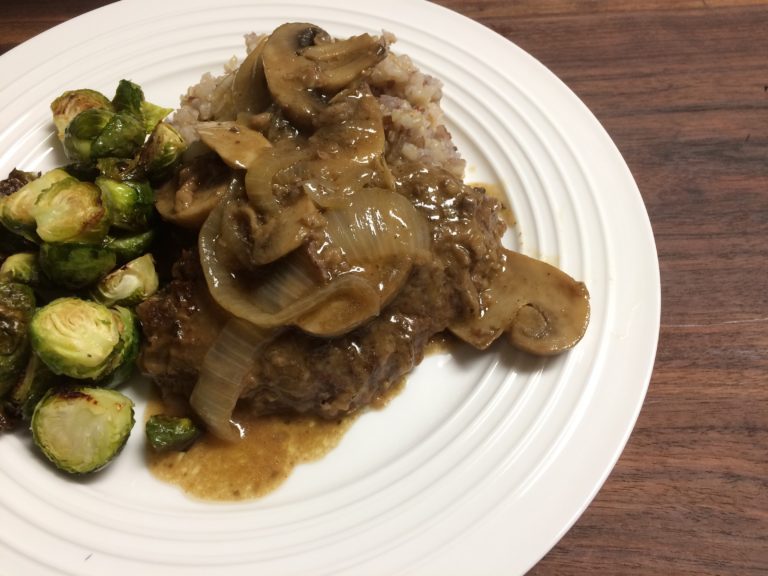 | | |
| --- | --- |
| | |
Deep Skillet with Lid or Dutch Oven

Place Cube Steak on counter 1 hour before cooking

Place EVOO in a deep skillet and heat over med heat

While oil is heating season meat on both sides with Sage, Salt, & Pepper

Flour both sides of the steak

When oil is hot it will shimmer. Place Cube Steak in pan & fry for 3-4 min on each side or until browned

Remove steaks and set aside, add in mushrooms and onions cook for 3 minutes.

Add in Broth & Apple Cider Vinegar bring to a simmer

Lower heat to low, place steaks & juices back in the pan in a single layer.

Cook for 35 min with the lid on

Rest for 5 min before serving.