During the aftermath of Hurricane Matthew I promised SWMBO & Erin that I would make them Pumpkin Goat Cheese Dip. Since then life has gotten in the way and I have yet to keep my promise. Today that will change and my friends will get a special treat just in time to stave off the candy monster awaiting around the corner.
Goat Cheese is supplied in the NCF store by Celebrity Goat Dairy, Britt & Fleming Pfann are some of the most welcoming souls you will ever meet. Together they have spent the past 30 years making a mild flavor of goat cheese for customers. The prices vary in the store depending on the style/flavor you choose.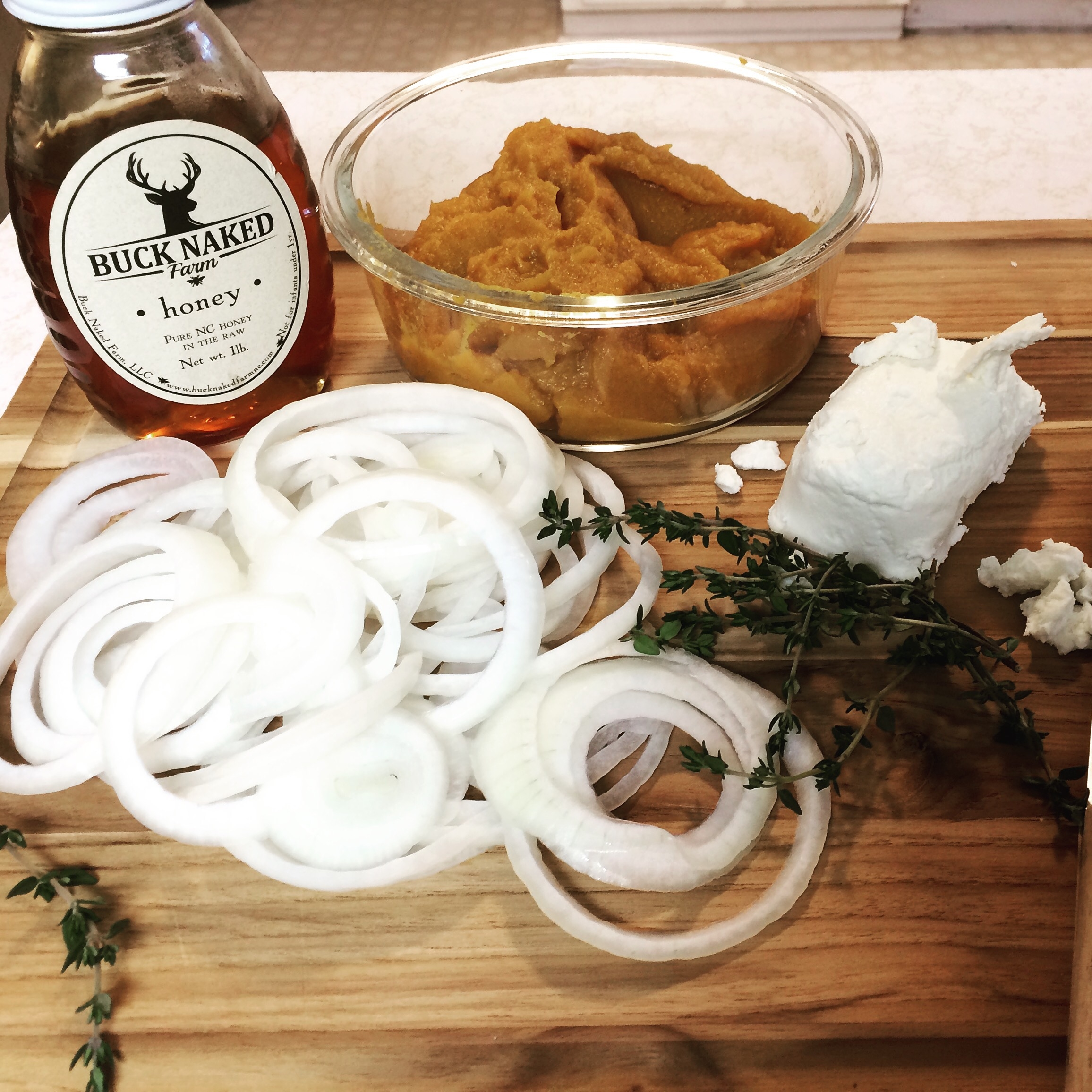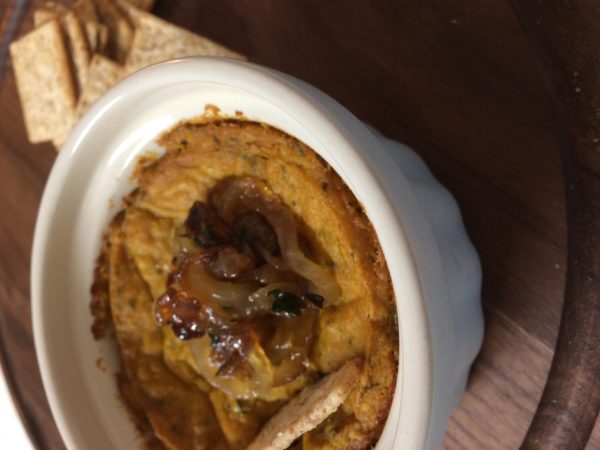 | | |
| --- | --- |
| | |
In a heavy bottom pan heat evoo till warm on mid low add onion salt pepper & thyme. Cook until tender. ( about 8-10 min)

Add honey and continue till golden brown. ( about 5 min)

Set aside 3 TBSP of onions for topping.

In a blender combine all ingredients and blend until smooth.

Bake uncovered until set about 1 hr

Add remaining cooked onion to the top of dip and serve.
This can be baked in one shallow container as well