Jeanette & I were discussing the values of roasts today. We are on our summer cut sheet schedule of  using our chuck for more steaks and ground chuck for tasty tasty burgers.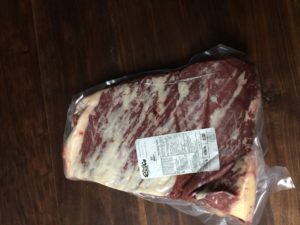 She kept asking me what cut makes a fall aart cut like the chuck. I kept telling her brisket and she was all " But its so expensive!" And I was all teenage Groot attitude saying " No it's not". It is in fact 50 cents a pound more. With a 5 lb roast that is $2.50. But guys there is no bone unlike the chuck & the roast is bigger. HELLO LEFTOVERVILLE … Maybe I shouldn't write blog posts after hanging out with Jeanette.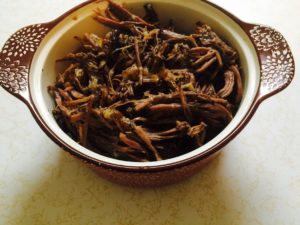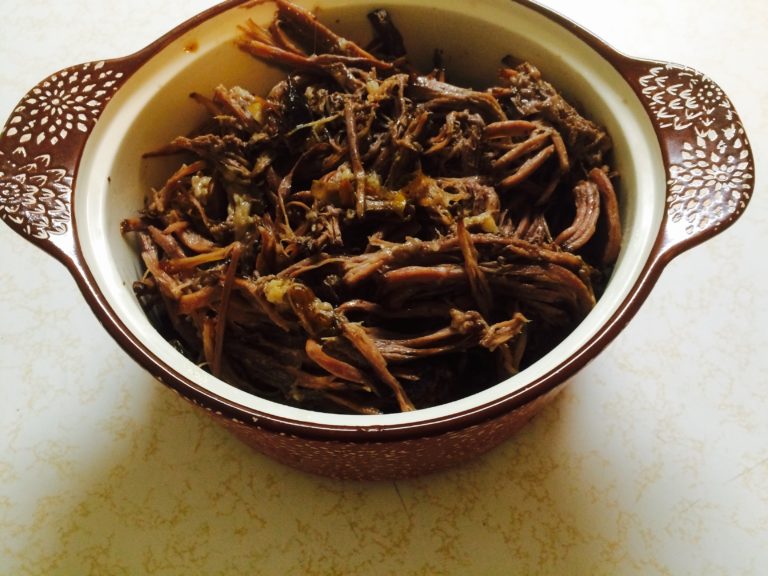 Our Briskets are amazing and this summer I will put my not so famous not so secret K.C. Style Smoked Brisket recipe up this summer. I hope life's a bit nuts at the moment so I'm not cooking anything other than basics lately.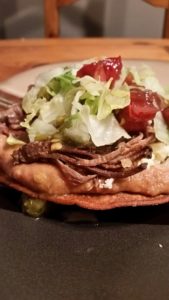 While our NCF Chuck roasts are $8.75 per lb our Brisket is $9.25 per lb. We have used this recipe for parties. Shred and place out buns, tostadas , tacos, salads, on mashed potatoes and just as a dinner roast. And I'm really craving it after writing this. As we run low on Chuck roasts this summer please give this tasty recipe a try.

This Savory Brisket can be served in numerous ways. In this case I used it for tostada's , several of our clients have used this recipe for dinner parties where they shred the meat and serve it with rolls, or just as the main dish itself. For those of you who do not like shredded meat you can also slice it thinly.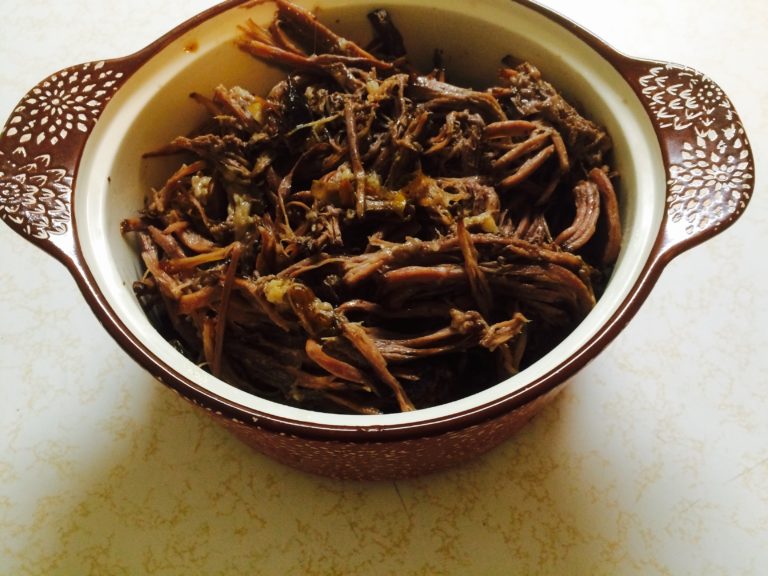 | | |
| --- | --- |
| | |
After bringing the roast up to room temperature season both sides with salt pepper and onion powder.

Place in Dutch Oven fat side up with a firm lid ( If no dutch oven is available use an oven safe deep skillet with tight fitting lid.) Or yes a crock pot on the high (about 250F) and be prepared to wait an extra hour or 2.

Lay garlic & onions across the top and sides of the brisket evenly

Pour Worcestershire Sauce over the top of the roast

Pour beef broth on the sides of the roast.

Place lid & place in the oven for 6.5 hours

Once the brisket can be pulled apart gently with a fork remove and rest for 15 minutes before pulling apart completely. Serve warm