Flavors from Asia,  they're complex by nature. You bite in and instantly go "How did they do this"?  Umami is a word in Asian Cuisine used to describe the savory taste.  Short ribs have a bounty of Umami.
The ribs come in packs ranging from 1 lb- 2 lbs at $8.99 a lbs.   With ribs you want 1 lbs per person due to the removal of bone.  While this recipe is for 5 lbs I typically use 2-3 lbs of the ribs.  When doing this freeze part of your unused marinade for later use.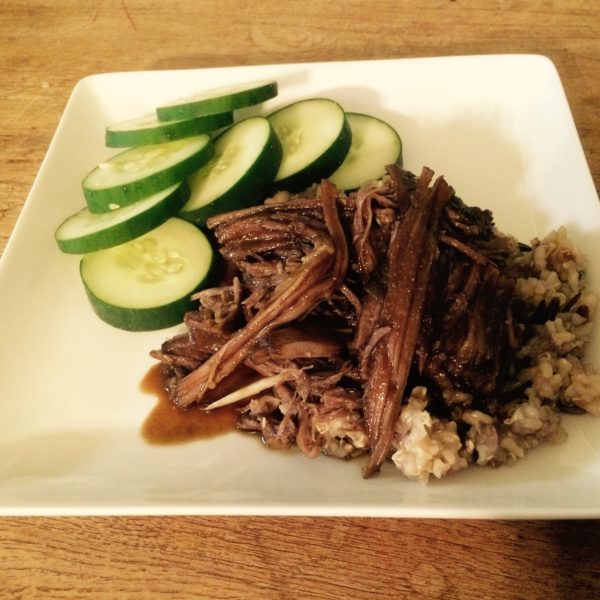 | | |
| --- | --- |
| | |
For the marinade: Grate garlic, ginger, apple and pear into a large bowl, making sure to catch all of their juices.

Add the soy sauce, sugar, onions, sesame seeds, and sesame oil, mixing thoroughly.

Place short ribs to the bowl, use tongs to ensure all of the ribs are coated with the marinade.

Refrigerate the meat & marinade for at least 12-24 hours before cooking. (The longer you marinate the meat, the better it flavor!)

Remove from refrigerator 1 hour before cooking.

In a Dutch oven place ribs & 1-2 cups of the marinade. Place in oven with the lid on 280 until tender 6-7 hrs.

Remove and let sit for 10 minutes before removing ribs and breaking down the meat.

While the meat cooks simmer the remaining marinade till syrupy & pour over finished ribs or serve beside them.

Serve over rice or steamed vegetables.