Last weekend my family hosted the tween girls on the farm for dinner & movie. Having 4 tween girls between 3 families is full laughter and sometimes a tiny bit of drama, I brought the drama on myself this night. We made homemade pizzas for 3 of the girls then came the 4th, who has a strong dislike of pizza. For her I made oven smoked bbq style ribs. Next thing I hear from my very own Rutabaga. " Mom, will you make me some BBQ Brisket for the 4th of July?"
Now for those of you who have met Rutabaga she is cute as can be. When she asks for something so sweetly & homemade to boot I can't resist. Then to top it off she said those works all Momma's want to hear. " Mom, will you teach me how to make it too." This led to a tiny bit of jealousy from Daddy who she normally bakes with. They are my baking team.  After the BBQ was going Daddy promptly made a cherry dump cake with Rutabaga to get in a cooking lesson himself.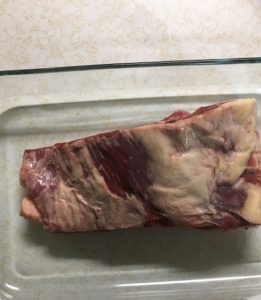 With our recent March 1st price cut on Beef our brisket became alot more affordable. The price went from $12.99 lb to $9.25 lb, nice eh? Our briskets are also cut family style into quarters making them between 3-4 lbs each. Enough to feed a crowd. To top off the Brisket I used Buh's The Sweet Side Sauce which retails in the NCF  Store for $5 a bottle.  I only used the sauce to drizzle across the brisket, leaving enough for at least 2 more dinners if not more.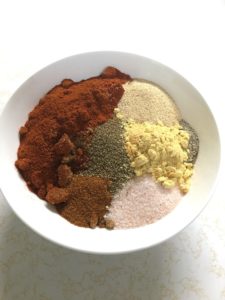 Full disclosure- my smoker is off limits to me at the moment (I got sick).  If you want to to this on the smoker I recommend using hickory wood and keeping the grill at 225. Cook for 3-4 hours until fork tender. These smaller cuts cook quick so keep an eye on the heat. Always remember fat side up. If you need a little insurance cover extremely loosely in aluminum foil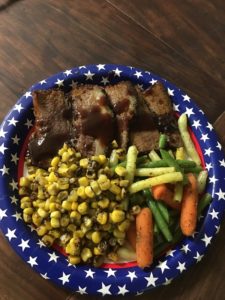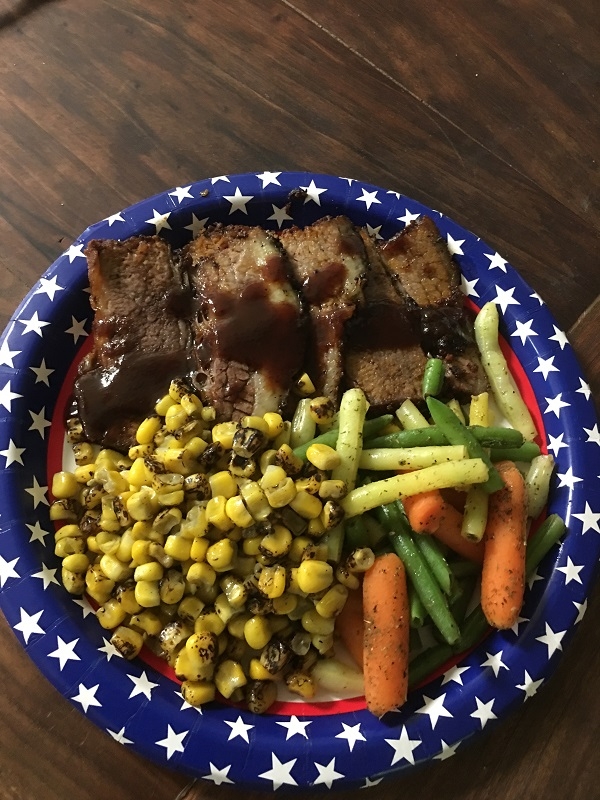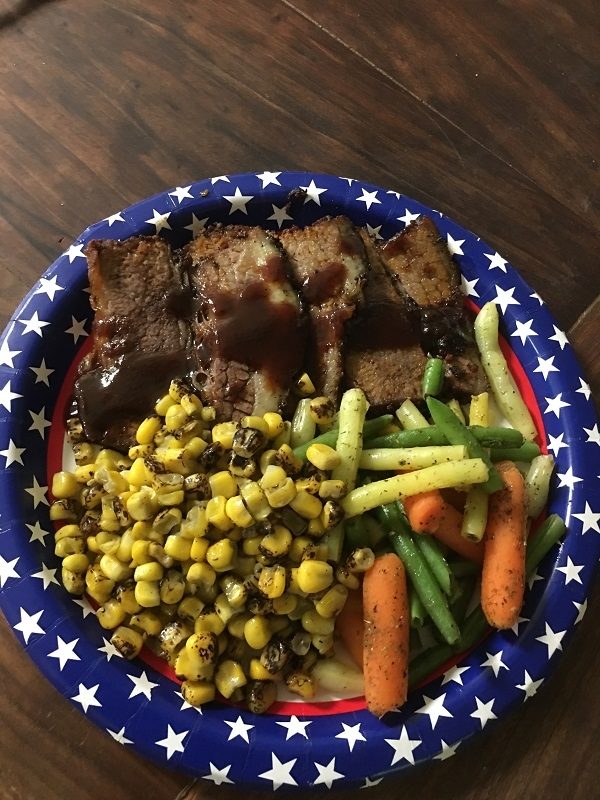 | | |
| --- | --- |
| | |
Mix all dry ingredients together to form a rub

Remove brisket from fridge, I recommend using a baking dish to lessen the mess. Rub mixture on all sides of meat. Cover place back in fridge for a minimum of 2 hours. 24 hours is best. Note- Kids love this job!

Place in dutch oven fat side up and roast for 4 hours or until fork tender

Remove from oven, place on foil lined baking sheet preheat broiler. Place under broiler for 2-3 minutes until crust is hardened.

Let rest for 10 minutes slice thinly, drizzle with Buh's The Sweet Side and serve.
This recipe is enough for multiple briskets.  Save some of the rub for a later round of ribs or another brisket.