Winter will just not end, somebody please go capture spring and tell it, its suppose to be Spring. My poor garden is completely perplexed at what it should be doing currently.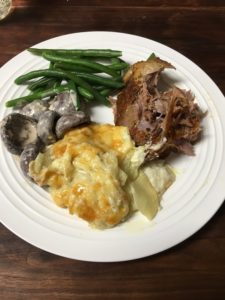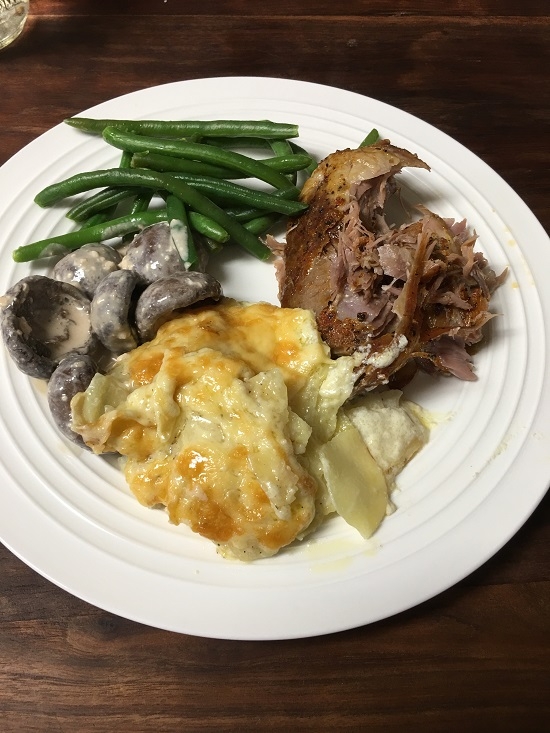 I'm taking advantage of this extra cold spell to continue cooking my winter comfort foods. This recipe for Steakhouse Au Gratin Potatoes has passed around my girls friends and I'm not sure where it is originally from. We have all added our own personal take on it. For me, my addition was simple ground mustard. Ground mustard adds a level of depth in the flavor when it comes to cheese dishes. Dress this dish up with some pancetta or add some earthiness with mushrooms. All around it is a solid dish that you can play around with.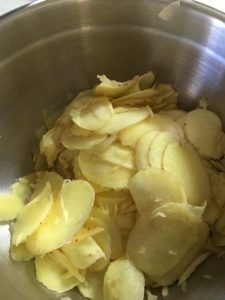 This recipe uses two things from the NCF store Simply Natural Dairy Heavy Cream and Ashe Co Redneck Romano Cheese. The heavy cream is is $4.60 and the Romano is 9.45 per lb.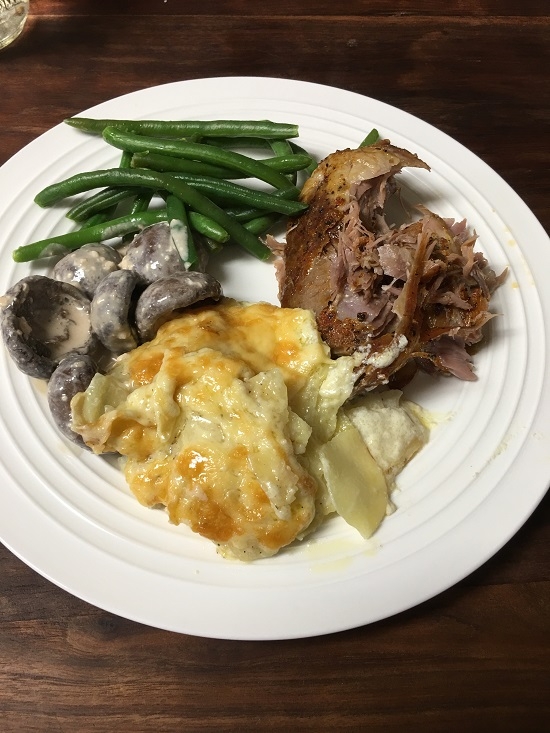 | | |
| --- | --- |
| | |
Preheat oven to 400 degrees

Beat together the cream, milk, flour, garlic, mustard, salt and pepper

Coat the inside of your baking dish with butter

Place a single layer of potatoes on the bottom of the baking dish. Pour the cream mixture over it repeat with each layer.

Cover and bake for 50 minutes

Uncover sprinkled grated cheese on top and continue to bake for 5-10 minutes until golden brown.