My husband and I have joked around for a while now that we are the Green Acres Family. We lived for several years next to Disney in Celebration, FL For a few of those years I had the privilege of living next to one of my closests friends. We often said that we were going to dig a tunnel between our houses for rainy days. I really miss those days especially during Thanksgiving & Christmas. We'd run back & forth all day & night sharing ingredients.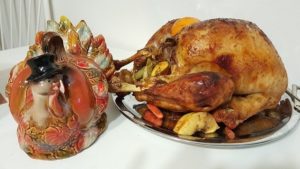 Jess & I have a love of Martha Stewart Recipes and that is where I go for my Turkey Brine & Spice Butter Recipe.  She shared this recipe with me years ago & I use it often both on Turkey & Chicken.  I'll add pictures to this once Thanksgiving is past, gotta make sure that you guys have a great recipe to use for the actual holiday.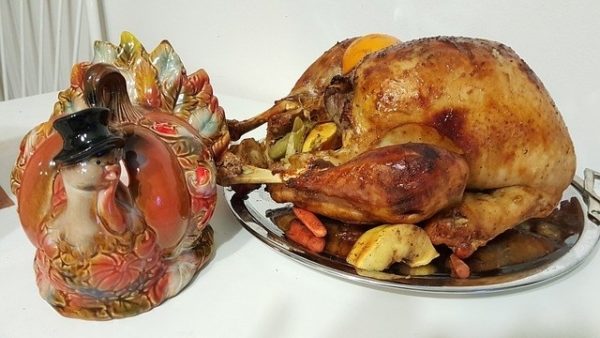 | | |
| --- | --- |
| | |
Combine butter, salt, pepper, thyme, cumin, garlic powder, pepper flakes, allspice, cloves, and nutmeg in a bowl. Beat on medium with an electric mixer or by hand until thoroughly combined. Refrigerate until ready to use, for up to 4 days.
In a large stockpot, combine salt, sugar, carrots, celery, onions, leeks, bay leaves, garlic, peppercorns, cumin, red-pepper flakes, cloves, and allspice. Add the water, and bring to a boil. Remove from heat. The brine needs to cool completely before the turkey is soaked in it: It can be made a day ahead or chilled over an ice bath.

Rinse turkey under cold water; pat dry. Place in stockpot, breast side down. Add brine and enough water to cover. Cover the stockpot, and refrigerate overnight. Remove turkey from brine; drain.
I always add 2 Tablespoons of Juniper Berries to my Brine as well. I feel like it just adds a pop of flavor.