Last week it was time to take our cardboard recycling to the recycler. Normally I take about 5-6 bales at a time but a series of issues caused me to go later than I normally go.
One, Vicente uses our middle sized trailer every single day, pretty much all day. That means it is a pain to get him to stop so I can load, then take the recycling, then hurry back so he can make his next run.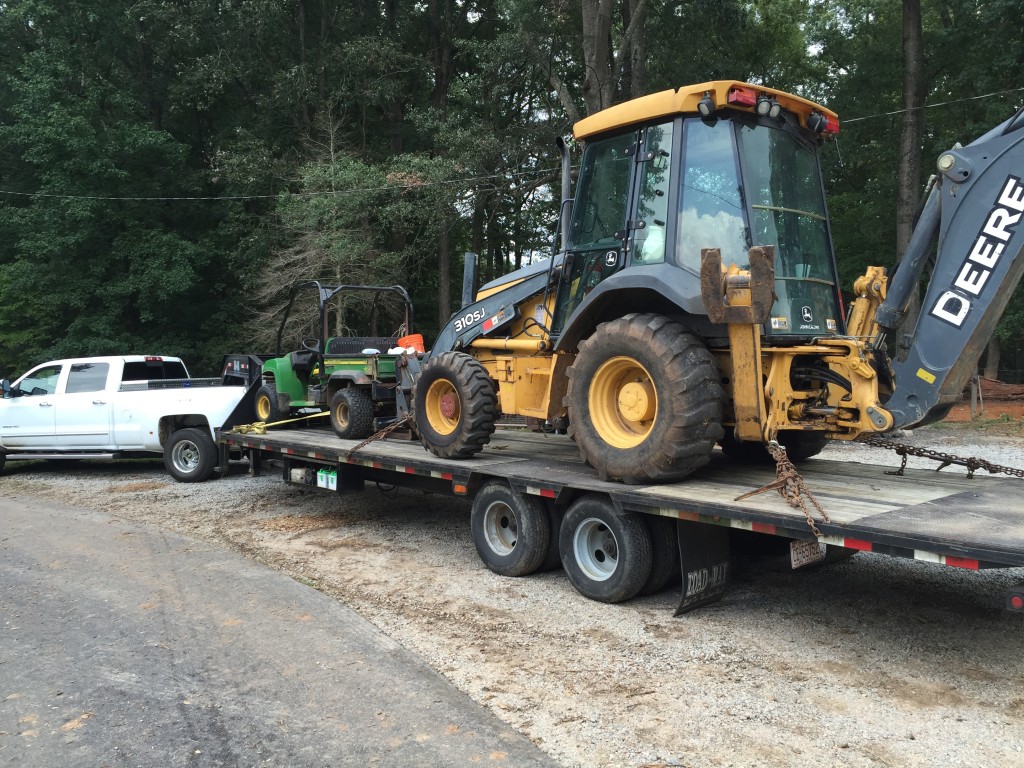 Two, we have a big trailer which will hold more so I don't need to rush over there, right? I mean I have a dually now so I should be able to load the big trailer and carry more weight with the same fuel basically saving time and money. Then I don't have to mess up Vicente's day.
Three, it rained for about a month I think, and I didn't want to carry all that weight in the rain when the roads are slippery. Safety third ya know.
So last week when it finally stopped raining for five minutes, I loaded up the big trailer as best I could. I was hoping not to double stack the bales and luckily it worked out just perfect.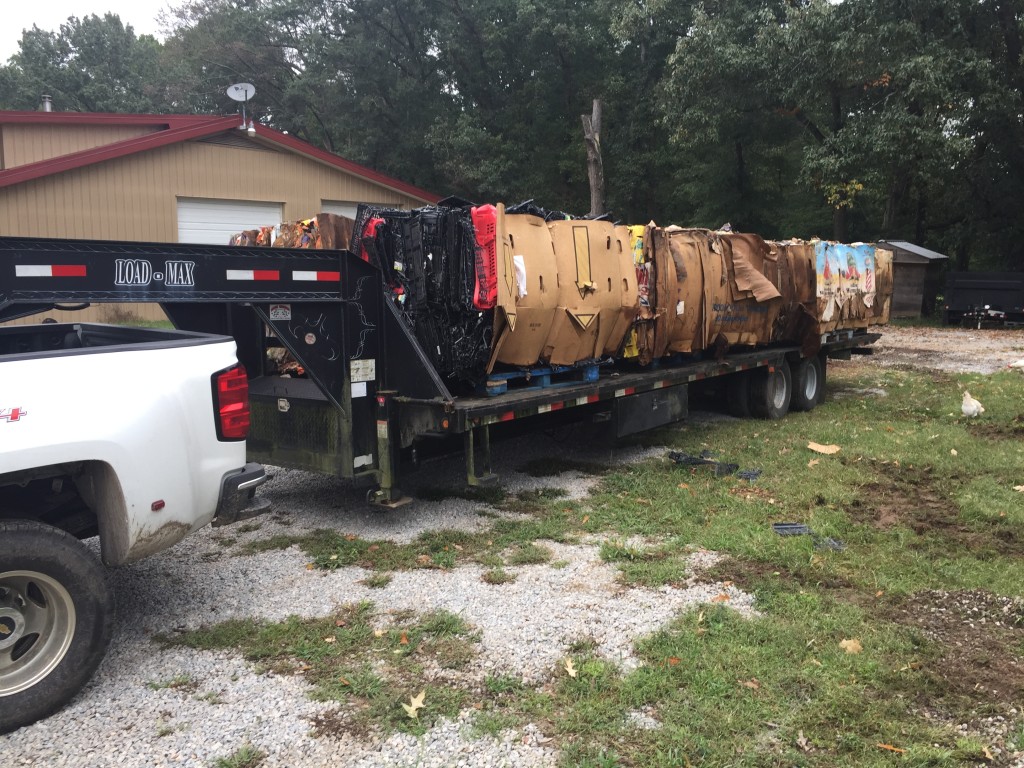 10 bales fit exactly perfect. Awesome. As is my custom, I stopped at the entrance to the farm and checked the trailer over one last time. I noted that it seemed to be listing to starboard a bit and the tires looked slack. Sigh. Oh well, I'll stop by Rockside Tire which is just a mile up the road and get them to check the air in the tires. After waiting about 30 minutes, they assured me that the air was fine in the tires and the list I was seeing was because I had a bunch of weight on the trailer. Yeah, it was pretty heavy. I didn't quite believe them but what else could I do? So I trundled off to 440 to make my trip. That's when everything went South. But that's the next post.