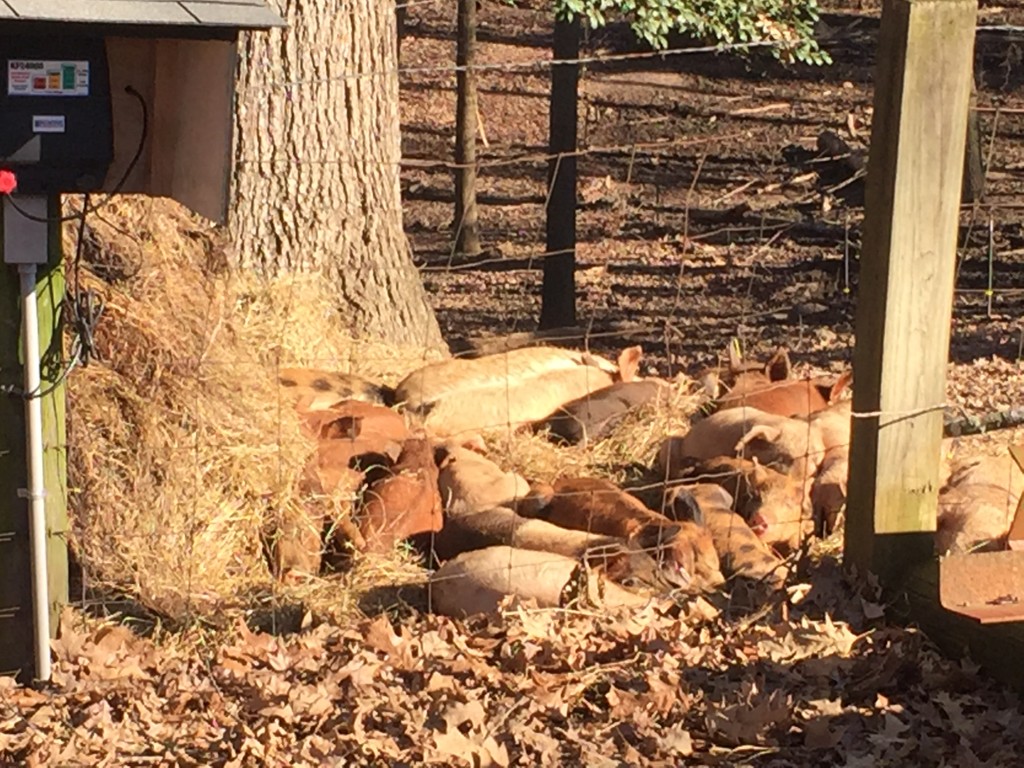 Today we took three bales of hay and placed them into the various pig paddocks. There is cold weather on the way and the pigs need a place to get warm. We haven't been able to procure our first choice of material which is wood chips so we sacrificed three bales to the cause. The pigs were most appreciative however, diving into the new hay before we even had a chance to get out of the paddock. They climbed, dug, and romped in the hay till they had it they way they wanted. They were very cute burrowing into the hay and disappearing. The hay we used has been sitting on the ground and has began to decompose. Decomposing material generates its own heat and the pigs wasted no time in taking advantage.
We also placed hay in the barn along with fresh shavings so the pigs inside have it as good as the pigs outside.
We are still trying to find a source for wood chips. We can go many places and haul chips, however there are many contractors who are paying to dump chips or ground woody material who would love a place to dump for free. The issue is just getting to the right person. We can take many dump truck loads, quite possibly an endless supply which would be perfect for a tree service person who is grinding or chipping then having to pay a dump fee. If anyone knows of a source, please get them in contact with me. We'll be helping out the contractor, and they will be helping out a farmer.