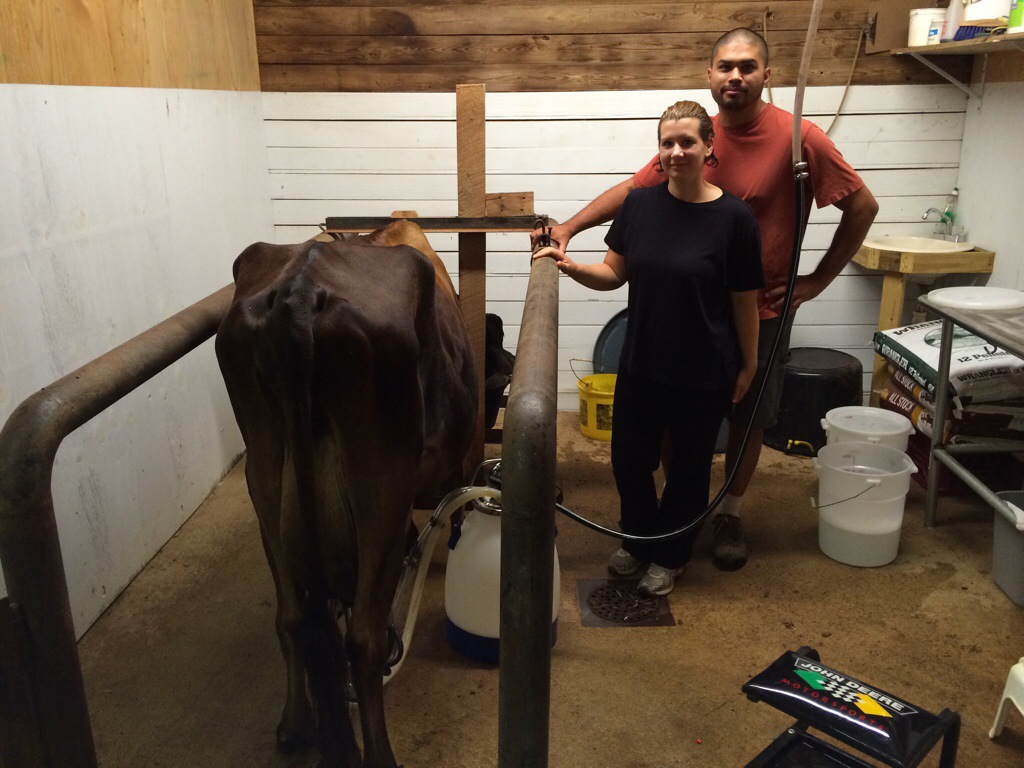 Ok, it's actually their second day but the first day the vacuum pump was locked up so we just brought Dottie in and gave her a trial run. Pictured above was our first successful day of milking, day 2. For those of you who may be wondering who the new people are, The Clarks have moved into the house previously occupied by the Goldbergs who have moved away to another town although they do make an appearance now and then. Bar-B-Jew was in attendance for our beer and BBQ fest.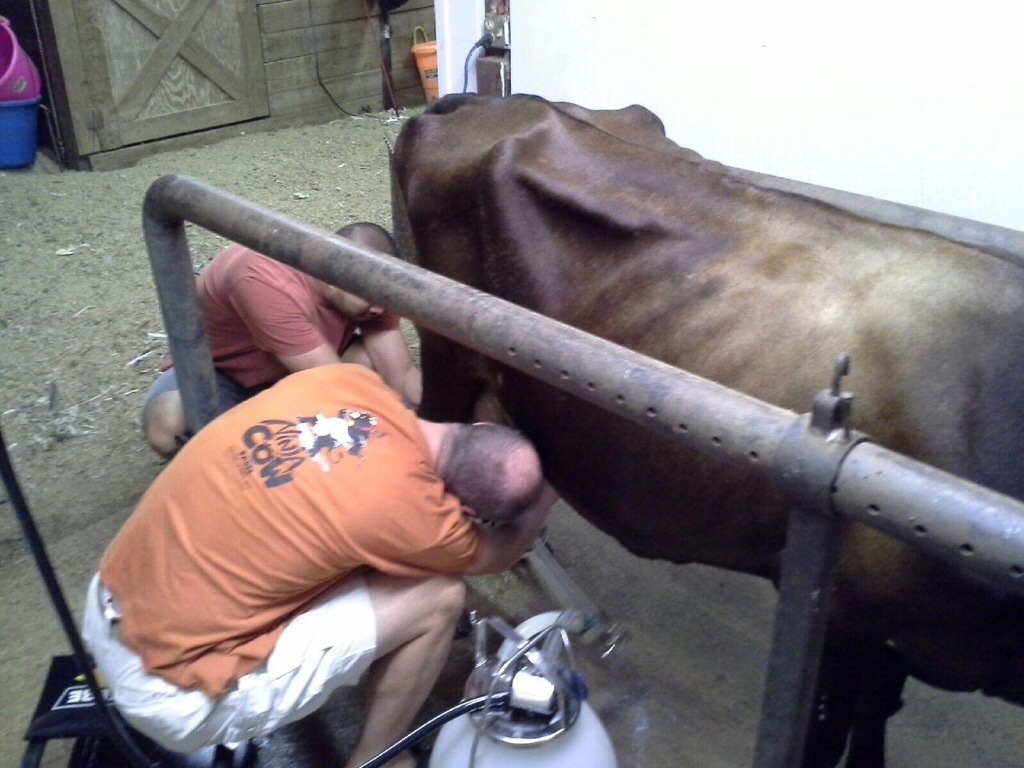 It takes two to get our milker onto the cow, making milking a two person job. I'm sure there is something we are missing in the instructions, one of these days I'll stop and figure it out.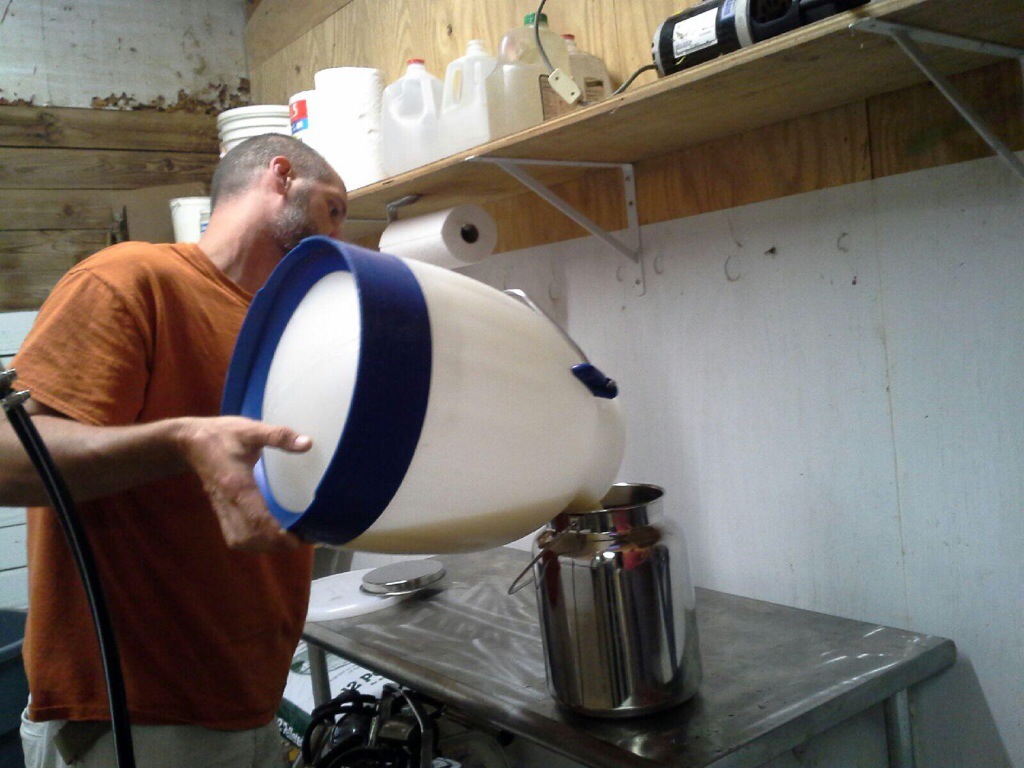 Dottie yielded 1.5 gallons of milk. We only milk once per day and leave the rest of the milk for Dottie's calf Lightning. We don't have to worry about maximizing milk production since this is just for our use so 1.5 gallons is fine.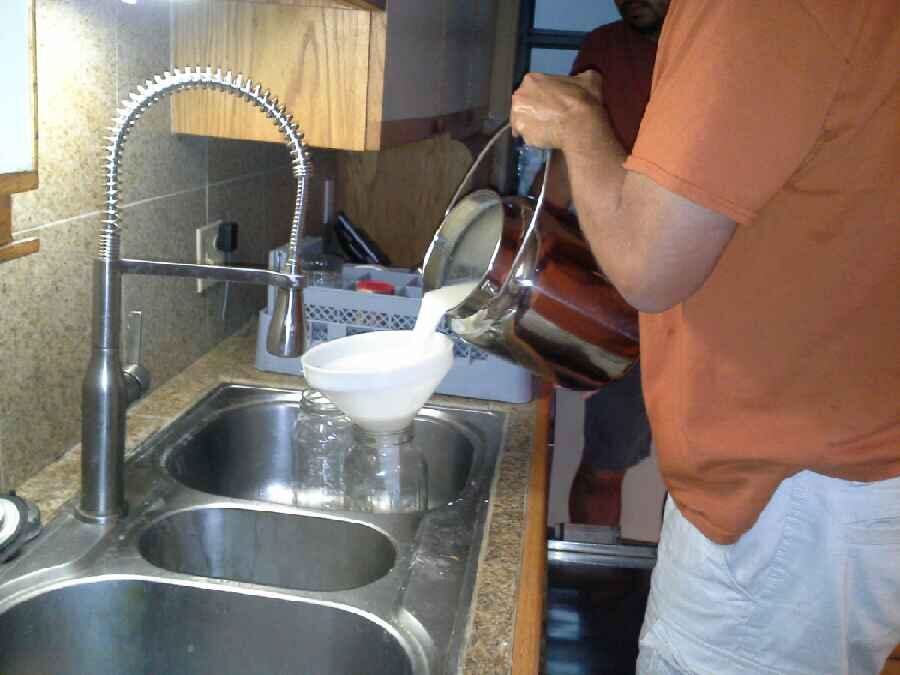 Straining and bottling the milk, then into the fridge for a quick cool down. Tomorrow we'll have real milk again for our cereal.
I've been getting up at 4am as we get back into milking. By weeks end I should be back to 5am like normal. So far things are going well. Hopefully things will run smooth this week and having fresh raw milk on the farm is just another normal thing in a week or so.