The girls are nothing if not hard working. First, they work in the store every Saturday. Then they have an additional business baking chocolate chip cookies that they sell to me, for sale in the store. But even with all that they do, and with all of our wonderful customers, they aren't busy 100% of the time.
I came down to the store to check on them one day recently and they informed me that they were going to start making scarves.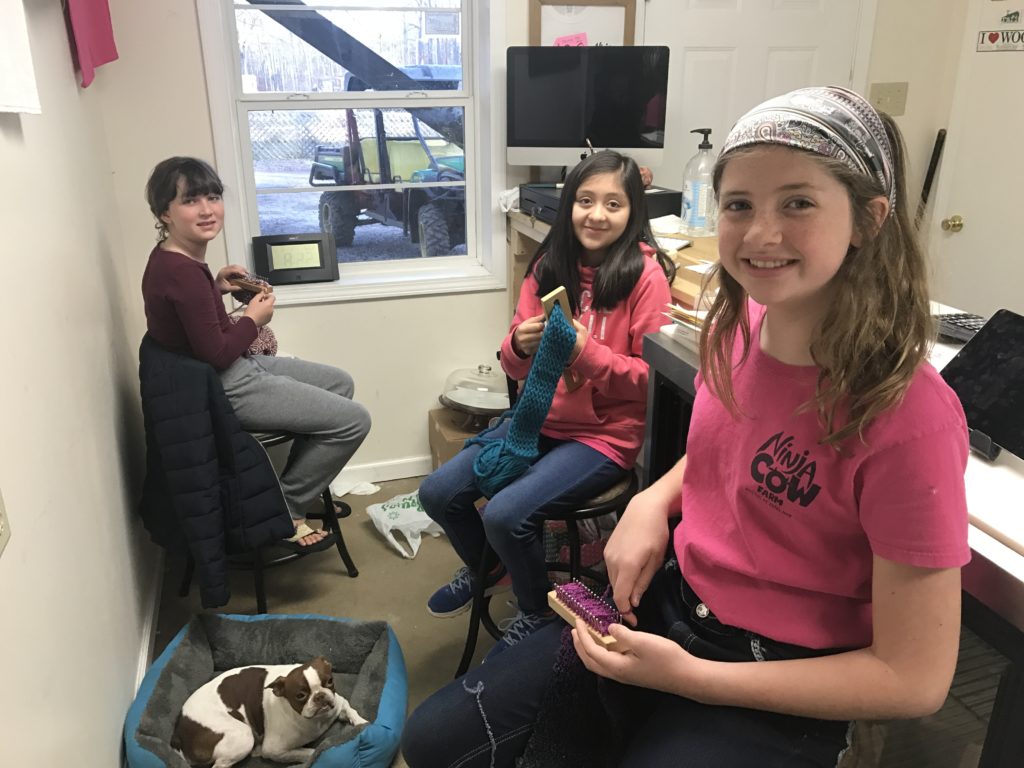 They were all excited and asked if they could sell them in the store? Hand made scarves, made by cute girls, on-site and to order?! Heck yeah!
Not because we'll make money. But because they had decided to strike out on their own and create a new business. The girls have taken their own money and bought the yarn and the tools and they are making them in their free time either at work or at home. I couldn't be prouder.
Between the start of this thing and Christmas, they were slammed just trying to get scarves made for people for presents. But today I can officially announce the scarf business to everyone. The scarves range from $20-30 dollars, depending on the yarn, length, etc. I was at Cabelas the other day and saw a factory made scarf, in the bargain cave, for $19.99 so I know they aren't over charging. In fact I think they are under charging but they get so excited when one sells that I'd prefer to keep them moving .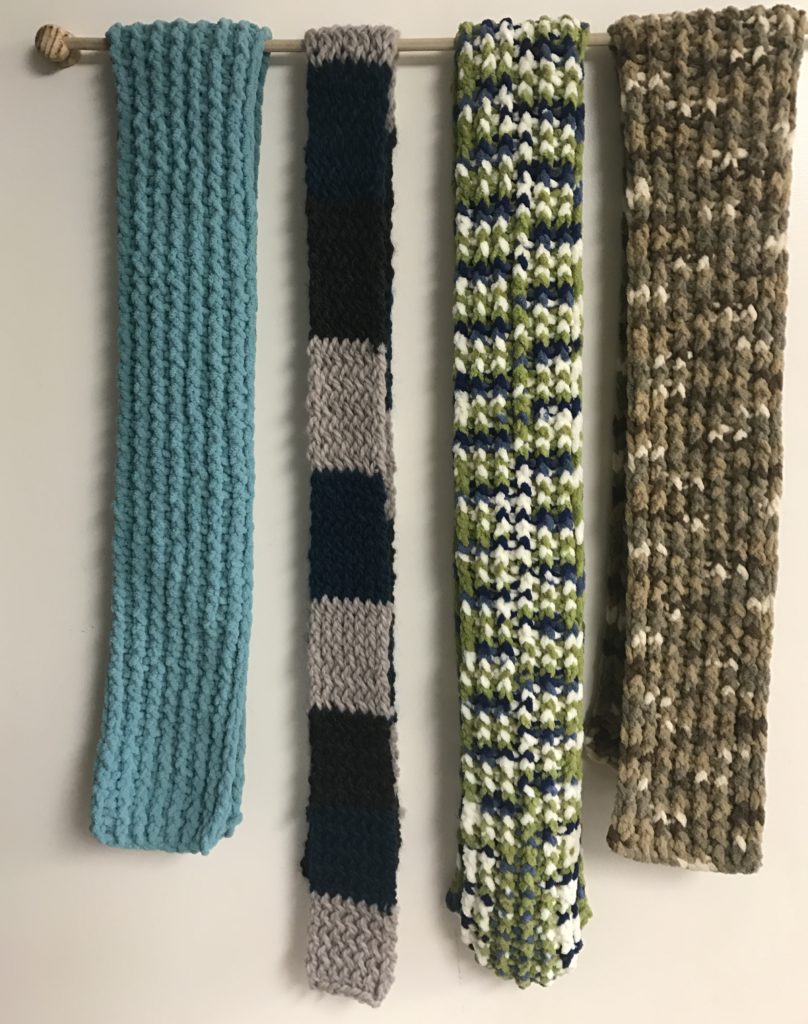 So far, everyone has been super excited about what they've purchased and has reported being very warm and fashionable. They are making scarves for stock and are also making them custom order.
On Saturdays, the girls now get together at work in a knitting circle and work in between customers. It's pretty awesome to see. Remember, this was all their idea.
Not all kids are addicted to video games and have no social skills. All the money is going into the bank for cars at 16, college, etc. These girls remind me of grandmothers of old. Hard working, smart, talented, and in the know.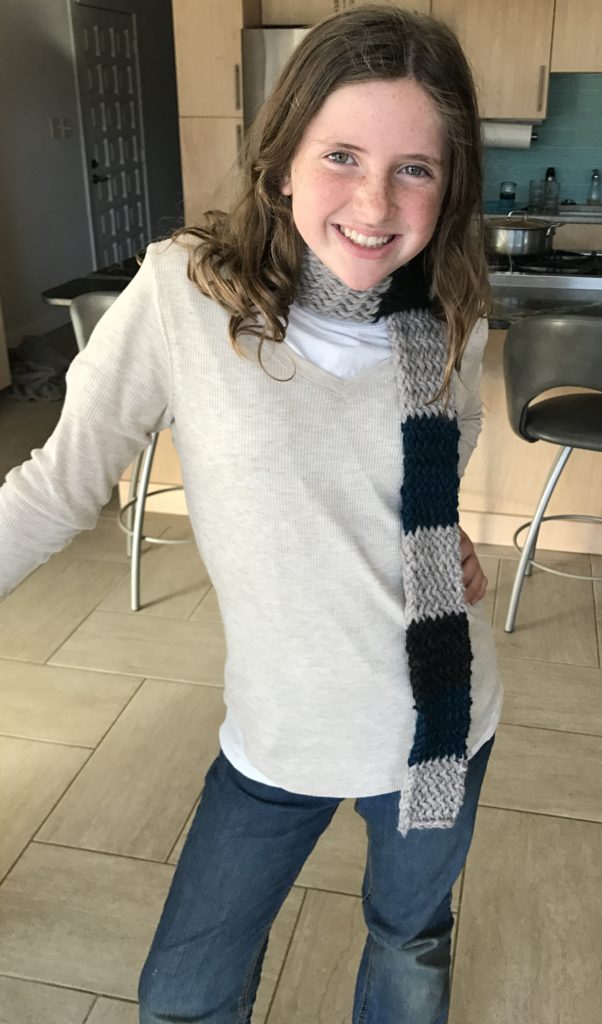 I hope I can be like them when I grow up.