Unfortunately I'm not able to be in the store as much anymore. With Lucy and the girls pretty much running the store now, I happen through and catch some of what is going on but I'm not there for every transaction like I used to be. It's definitely a good thing but it makes me a bit out of touch on some of our transactions.
I have mentioned before about the hand-made scarves that the girls are making now. However it wasn't until the other day that I learned who one of our customers was.
When I was little (0-6), I lived in a neighborhood in Garner. My best friend lived right across the street. I went to his house, he came to mine, all the time. When I moved to the farm, we stayed friends and he spent many a week out here running, climbing, fishing, etc. We still have lunch every few weeks to catch up, and his darling wife, Jennifer, is our beekeeper/soap maker/marketing guru.
I actually see more of Jennifer than I do anyone else since she comes out to the farm. Who I don't see anymore, sadly, is their parents. I grew up with them like a second set of parents but in retirement they moved away to the beach so it's been many years since I've had the chance to say hello.
However, through the power of scarves, I was able to reconnect, if only slightly, when I received this picture in my email the other day.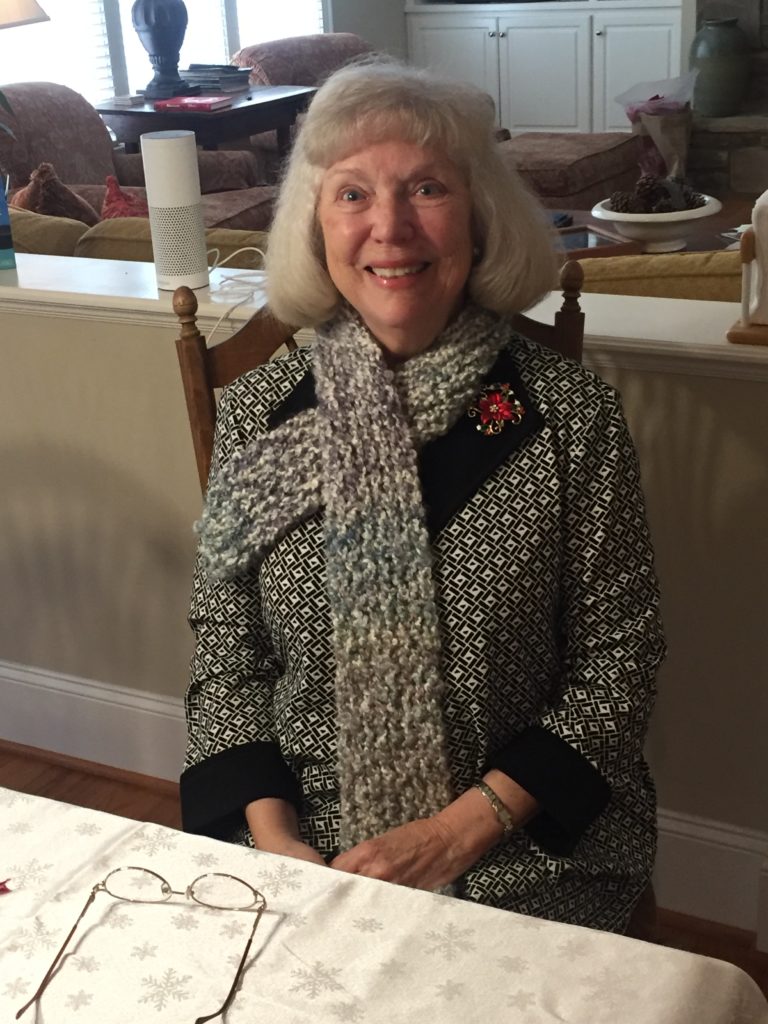 I had no idea that one of the scarves the girls sold was to Jennifer, who gave it to Paul, and that it ended up around the neck of this lovely lady. What a treat to have something hand-made by my girls end up with someone so special.