It's not April 27th. It's February 86! What the heck is going on with this spring? This isn't your normal rant about the weird weather. This is a farmer's rant. We had beautiful pastures this winter. We built a road that kept us from driving on them so they didn't turn to mud. We had warm weather in February, enough so that the grass started to grow, and we had more hay than we'd ever need thanks to some SNAFUs in getting our hay last year.
Early spring, good grass, and extra hay are a recipe for letting our pastures really green up and grow before turning the cows out onto them. We'd have grass up to our waists by April 15th. This year was going to be awesome for grazing.
We have had calves dropping left and right. We have more momma cows than we've ever had, and we have an awesome bull who is home grown.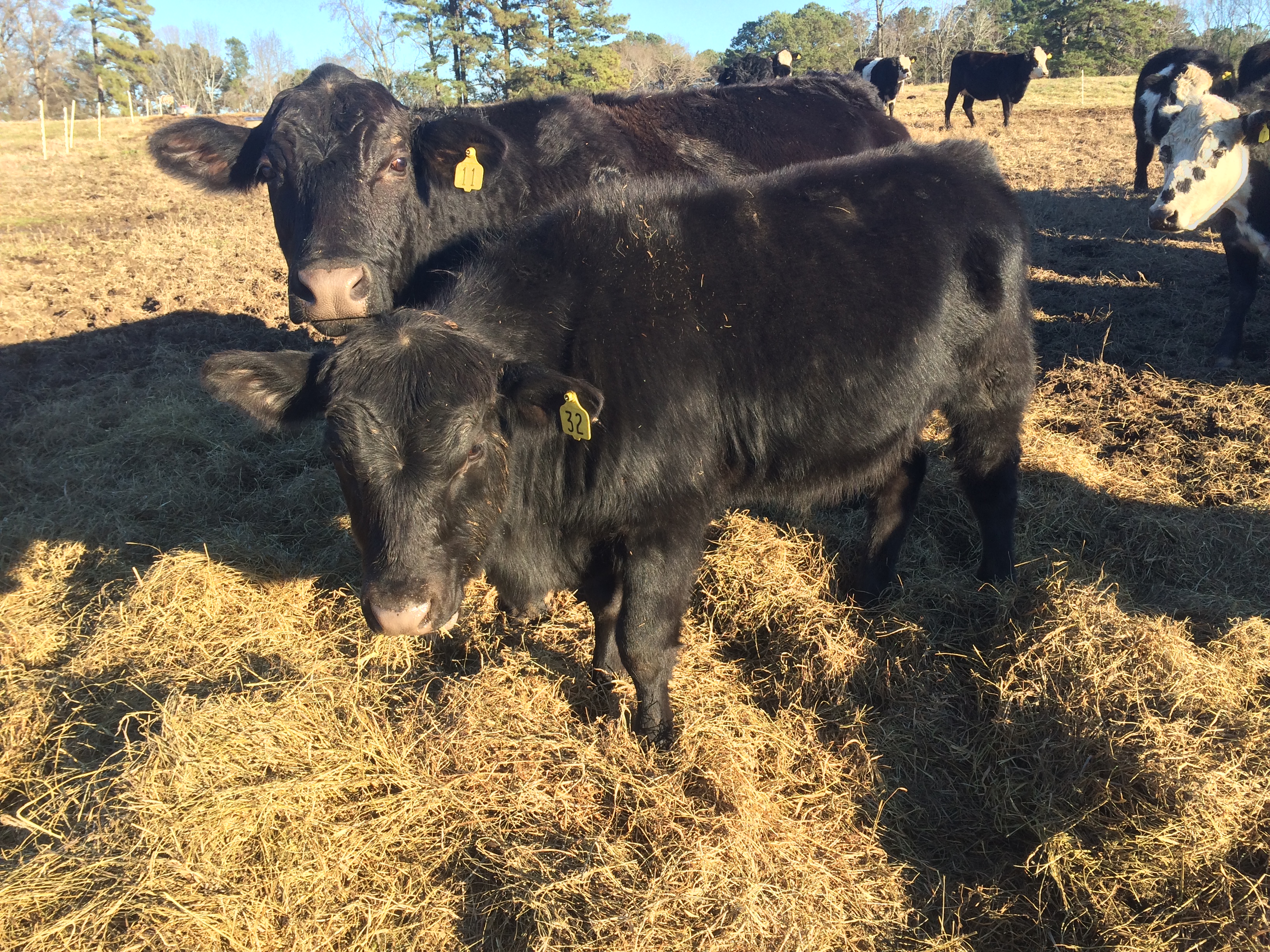 He's a gentle giant and he's making for some beautiful babies. Yessir this was going to be an easy year.
Then March hit with its stupidly cold weather than never relented. Snow, sleet, freezing temperatures. The grass that had started growing in February immediately halted in confusion and didn't budge again in all of March. Spring nearly always happens between March 15-25 here. Sometimes it is early, March 12-13, and sometimes it is as late as March 27-28th, but for planning purposes, I can count on Spring weather between the 15-25th. Yes we've had a snow in April before, but it was 70 the day before, and 70 the day after. It was still spring, with a freak weather system moving through.
So we made it to April, and still it is cold. Freezing temps at night many nights of the week, and relatively cold during the day. The grass that so merrily popped up in February was still sitting there, mocking me. We had cows that we munching away at our hay piles, which were rapidly depleting. By the second week of April we had no choice but to put the cows out on pasture, with the expectation and the hope that the weather would finally break and we'd see some growth.
It took the cows about a week to make it around the farm in rotation. The grass wasn't that tall to begin with, and we have the entire herd here.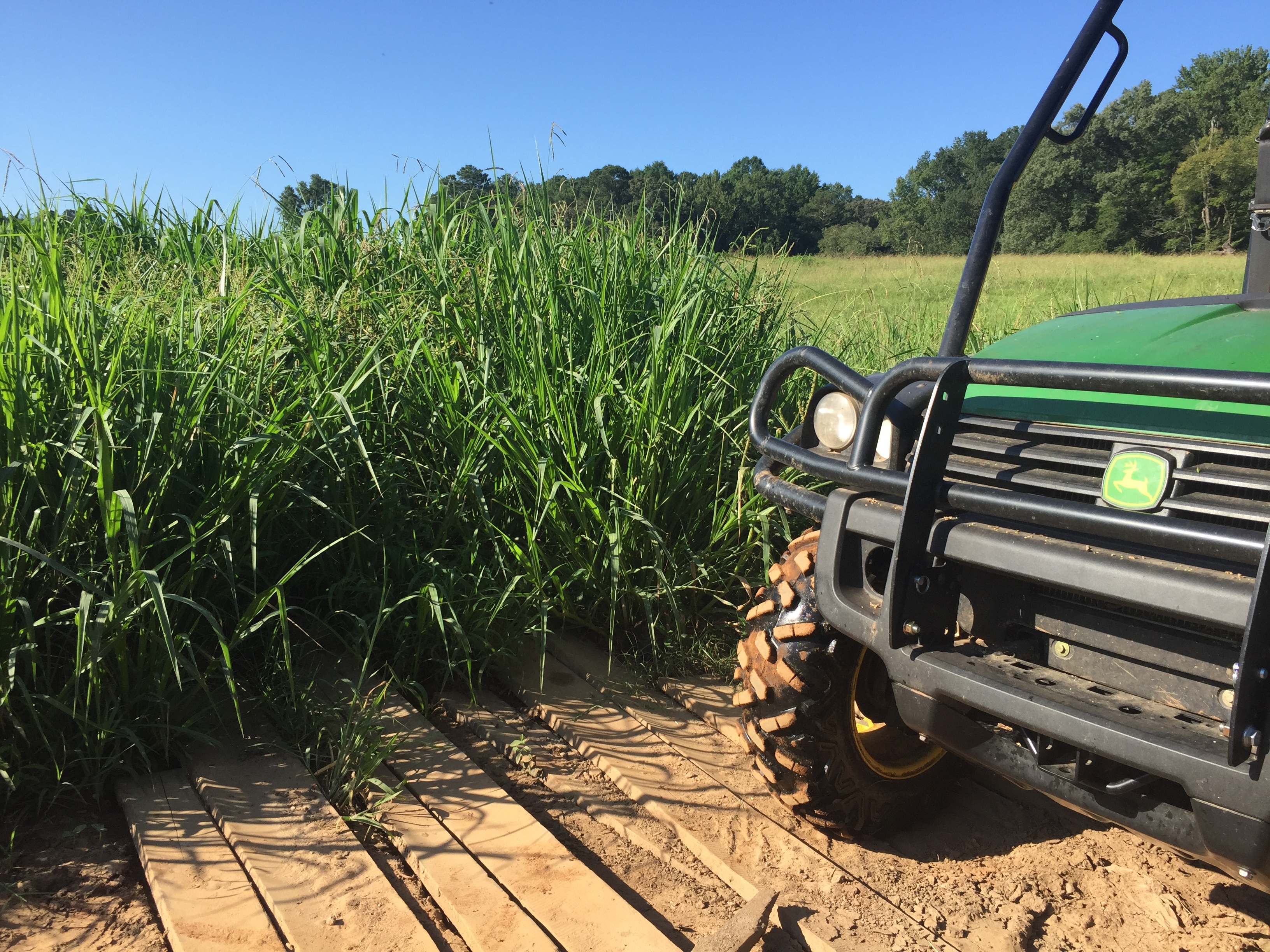 Usually we'd take the momma cows and the babies over to our other farm and let them start grazing but their grass was no better than ours.
So this week, I did something I've never done, ever. I went and bought hay in April.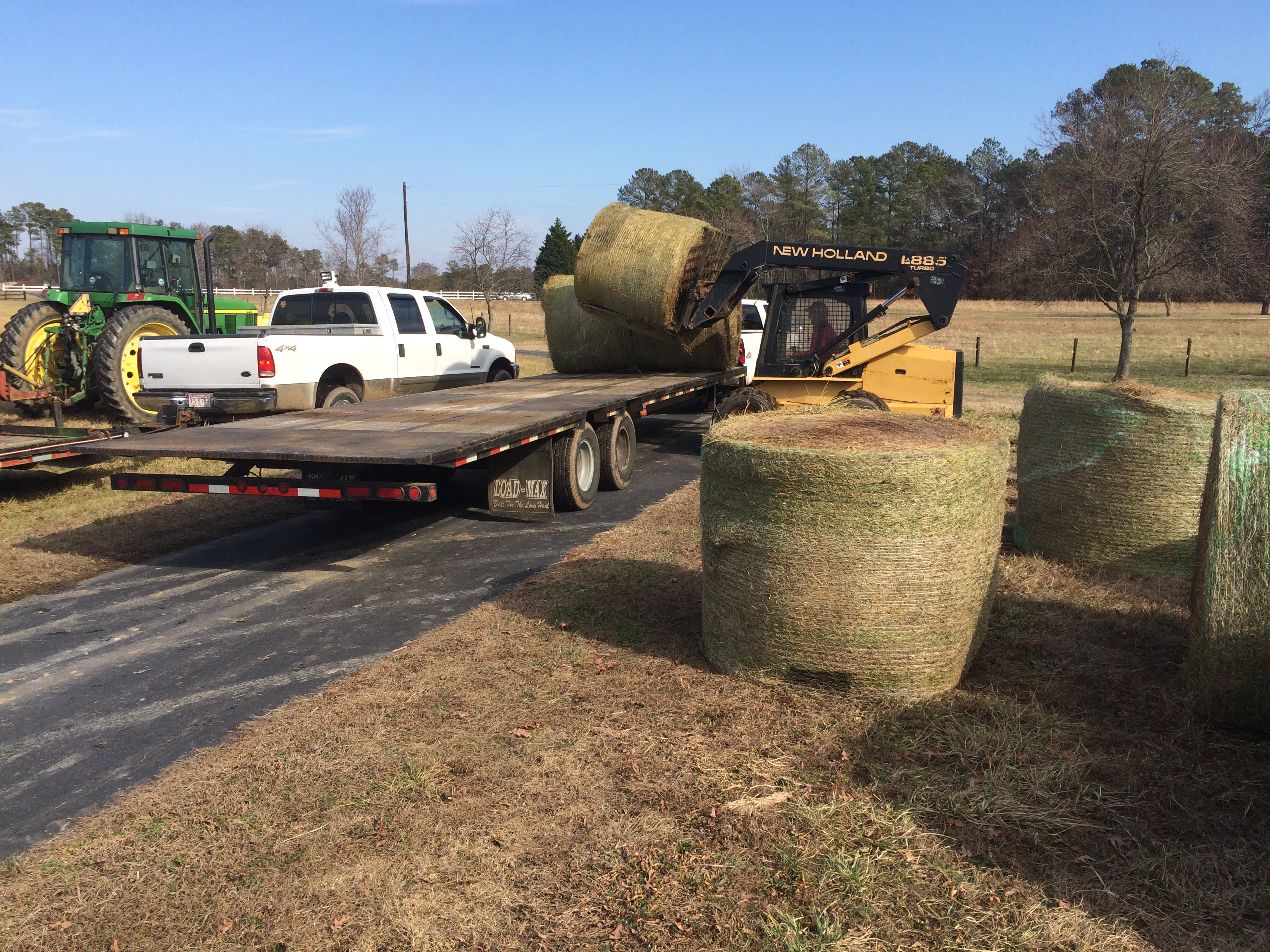 One truckload of hay to try to make it till the weather breaks. When that will be, I'm not sure. We still have nights in the lower 40s coming up, with some FINALLY 80 degree days next week. Since we have about a weeks worth of hay, I do hope it finally turns warm.
Our plan Bs are to take some of our older moms and sell them at the market. To graze our wooded areas behind our houses which we normally save for the heat of summer (because there is so much shade), and to graze our back pasture which hasn't been grazed in the past several years.
After those ideas are exhausted, it will be out on the open market (read Craigslist) to buy more hay, but hopefully it won't come to that. All the hay listed now is horse hay, and I don't want to pay for horse hay for cows.
I'll be complaining about how hot it is before long, but for now I'd take some warm weather ASAP!