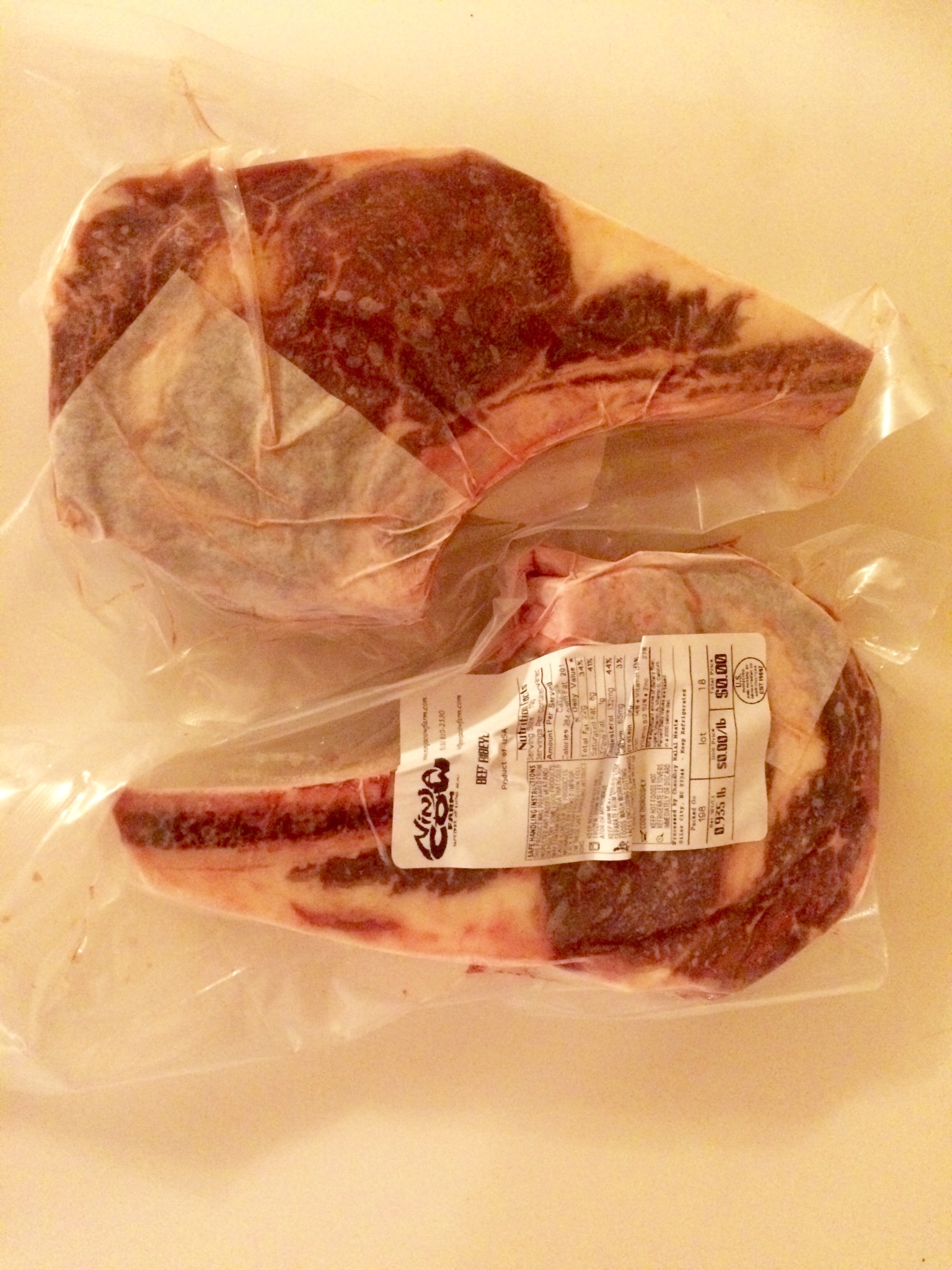 Lucy informed me yesterday afternoon that we still have some ribeyes left from the cow I picked up this week. This is quite unusual as the ribeyes are usually presold before they even show up. But taking two cows in one month allowed us to have some extra beef. If only I had two cows to take every month! Oh well, the difficulties of being a small farm.
I don't know how many we have left, or how long they'll last today, so I'd get by here if you want some. We also have filet mignon, NY strip, sirloin, all the steaks. Plus of course roasts, pork chops, bacon, chicken, lamb. You know, all the goodies we keep here for our munching pleasure.
The girls are working and they quietly asked me for a slow day so they can work on their arts and crafts projects. So of course I'm honoring that by inviting everyone here to keep them busy all day! Never ask the boss for slow day, jeesh! What were these girls thinking?