Lucy is going to work the store from 8am-3:30pm tomorrow. No appointment needed!
We have steaks, hamburger, pork, goat cheese, lamb, honey, jams, pretty much everything in stock. I just got in a load of bacon so we're ready for you when you stop by. I'll be out giving tours all day so you'll see me too.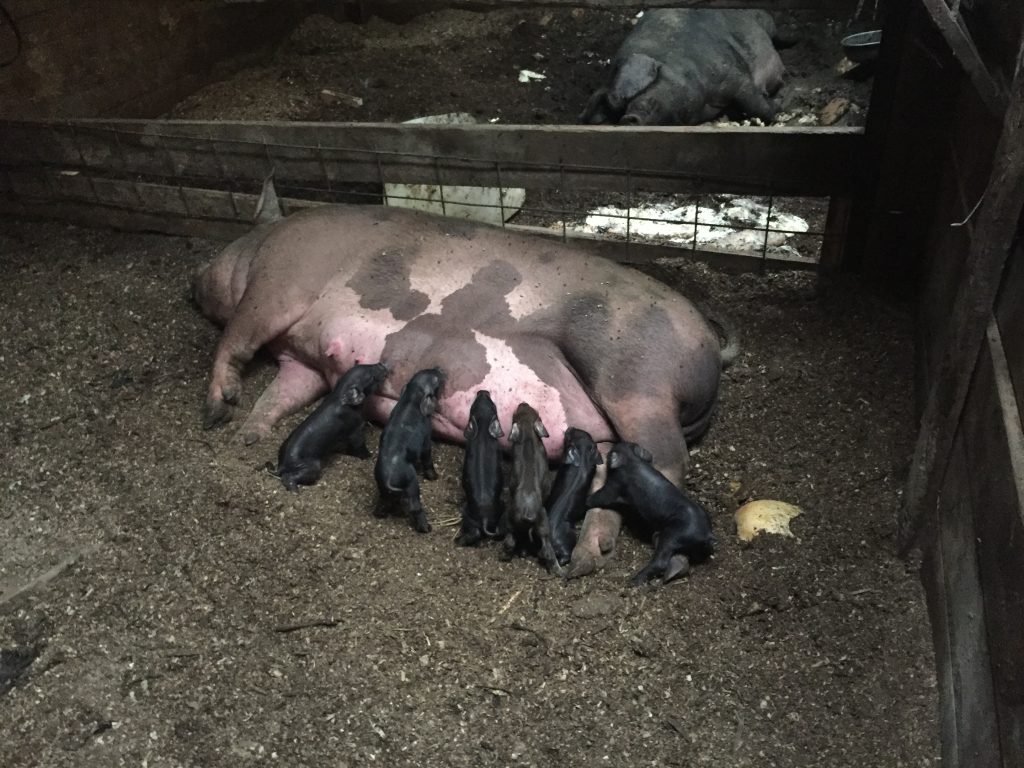 We do have seven new little piglets in the barn if anyone wants to see baby piglets while they are here.