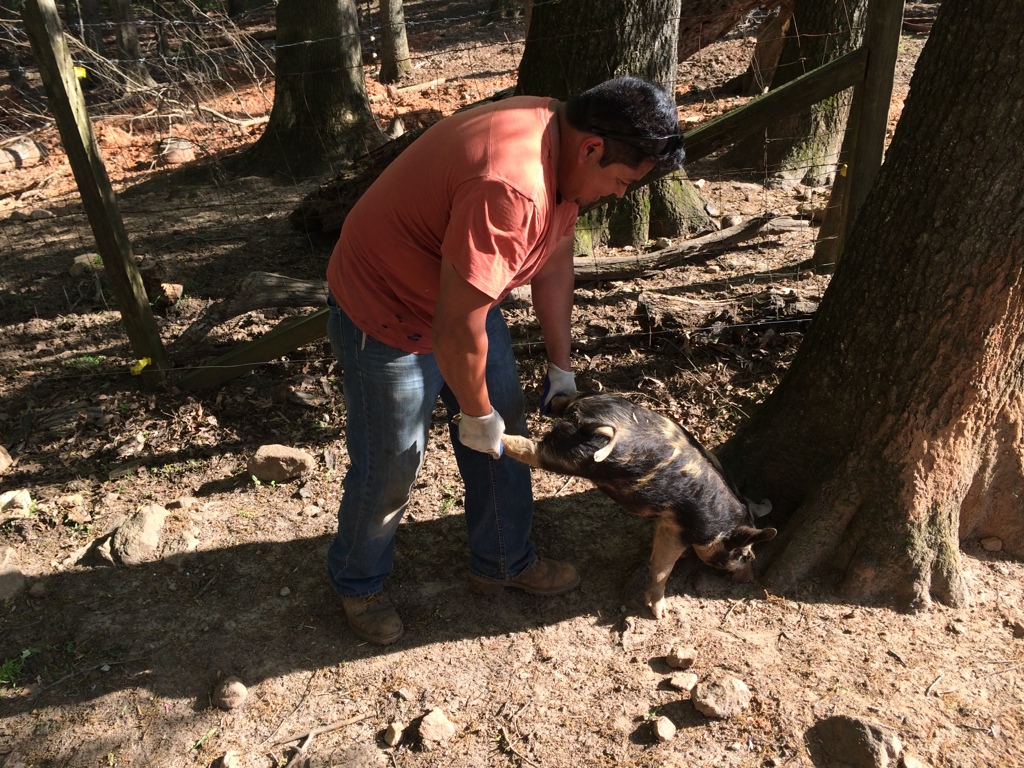 With Penelope having new babies, we had to move the feeder pigs we purchased into the barn. They are too small to be with the two grown boys, and too big to be around Penelope's babies. We try to have our pigs in similar sized groups but sometimes it just doesn't work out that way. Catching these little pigs was a bit of an adventure. John, Miguel, and I made a few laps of the pig pen chasing them around and there were a few dives into the dirt catching squirming pigs. It all worked out and Miguel was surprised to see me "wheelbarrowing" one of the pigs after we caught him. He decided to give it a try himself. We only did this a few feet, then because of their small size just picked the pigs up and carried them to the barn.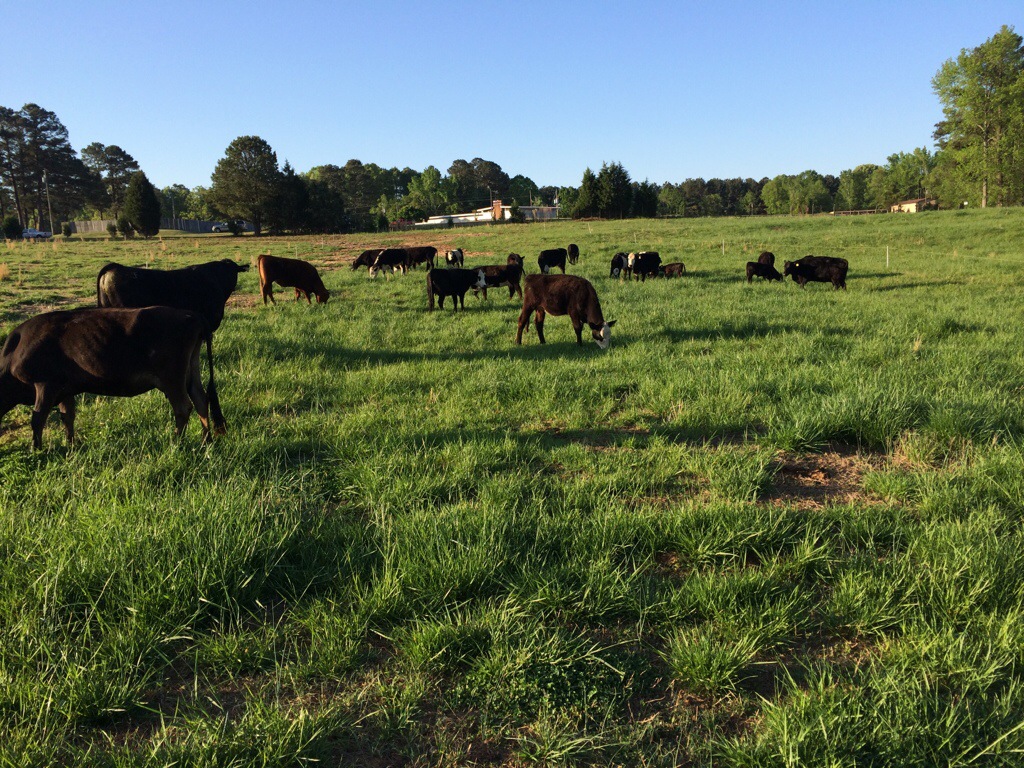 Today the cows were moved into the bottom of the draw in the main pasture. The grass is growing very well and the cows now have more than they can eat in each paddock. They are getting more protein than they need and their stools are loose. I don't have any hay to supplement them with so we're just going to have to work our way through this period until the grass gets a little taller and has more fiber to it. The warm season grasses haven't started coming back yet but the fescue and clover are going gangbusters.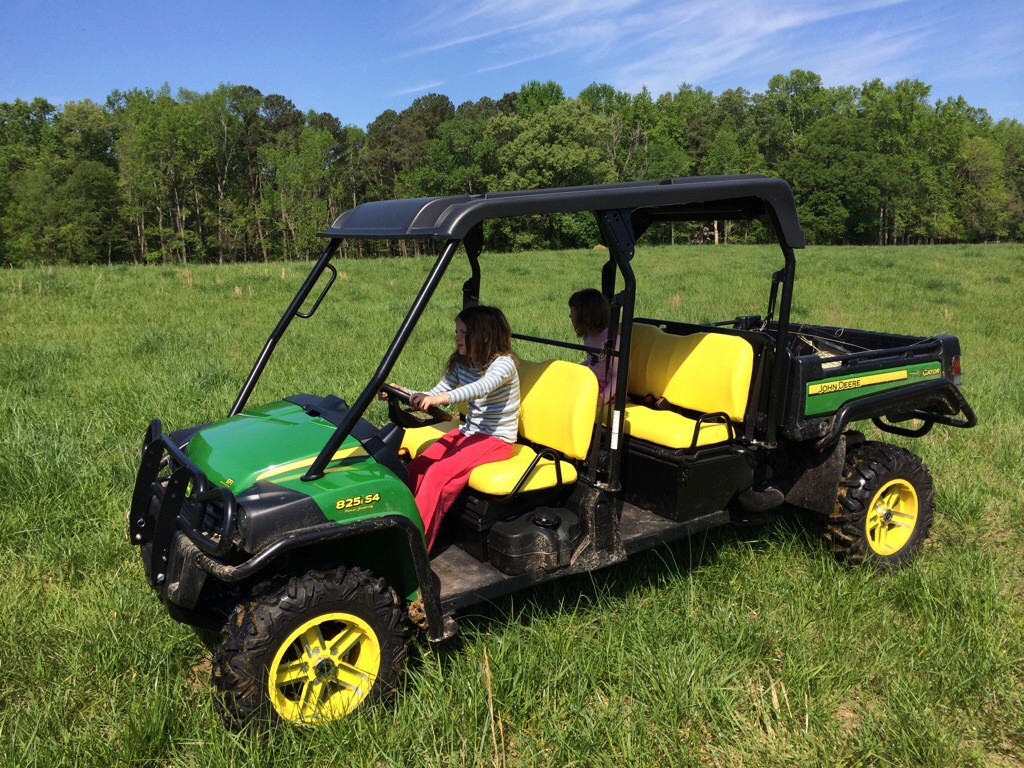 This is the end result of years of work. I've wanted one of these gators for a long time and I've been working actively on getting one for about a year. I finally have pulled off the deal and on Friday I brought home this monster gator. We set paddocks today for the cattle and the two girls came out to help, as long as they could drive the gator and not actually do any of the work. Kids!
The good news is if you're coming for a tour, we have more options for you if you cannot walk. Sometimes people like to bring grandma or grandpa or more often they have small kids. If you need to ride rather than walk, just let me know when you contact me about taking a tour.