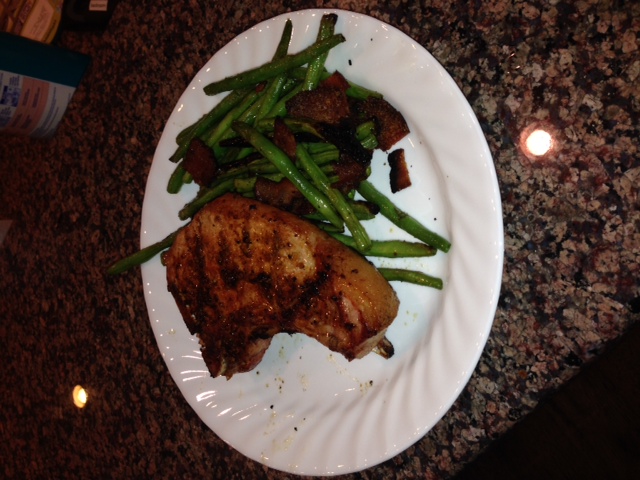 As you hopefully know we are in stock and  selling pork from last years hogs. One of our customers and great friends, Ron H, send me the above picture from dinner last night and his feelings on how the pork tastes. I didn't include the entire email, just the following excerpt.
"Again, I stick with my earlier description. Ninja Cow Farms Pork Chops
are not pork chops but rather Pork Steaks! They are the Filet Mignon of
pork."
The rest of the email was equally as complimentary. This isn't "the other white meat". This is what pork is supposed to taste like before factory farming was invented.
We still have some pork chops in the freezer, along with side meat, bacon, smoked ham, breakfast sausage, ground pork, etc, etc. Shoot me an email if you want to buy some pork. You can see all of our wares and the prices on our pork page.