So goes the line from Arlo Guthrie's iconic song, Alice's Restaurant. If you wonder how folks who grow their own food and sell the best proteins in NC eat, here you go. In our case, Thanksgiving 2016 was such a dinner as Arlo spoke of, minus the going to court, and the implements of destruction.
After escaping the country last year for Thanksgiving, we ended up hosting at our house this year for SWMBO's side of the family. That meant my father-in-law and his wife and my brother-in-law and his wife. Plus the gaggle of cousins.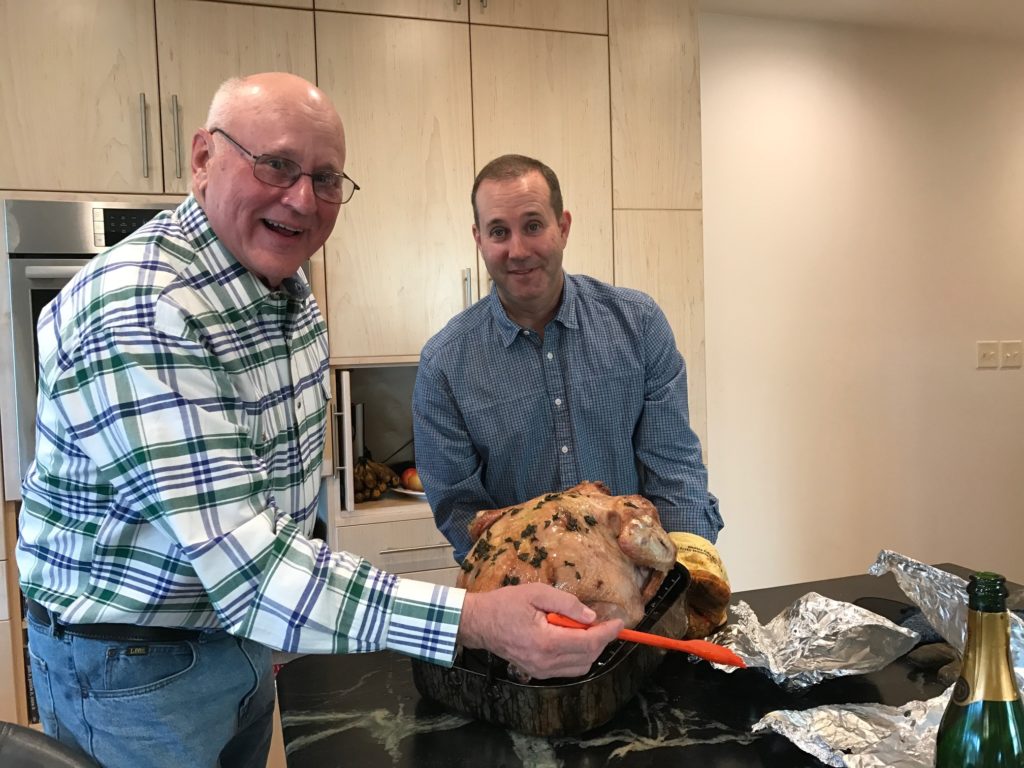 Since we were hosting, Grandpa and my brother-in-law ended up doing the cooking (and Barb, who actually did most if it). Our Brittany Ridge Farms turkey showed up fresh, never frozen, and a whopping 24 pounds! It barely fit in the oven.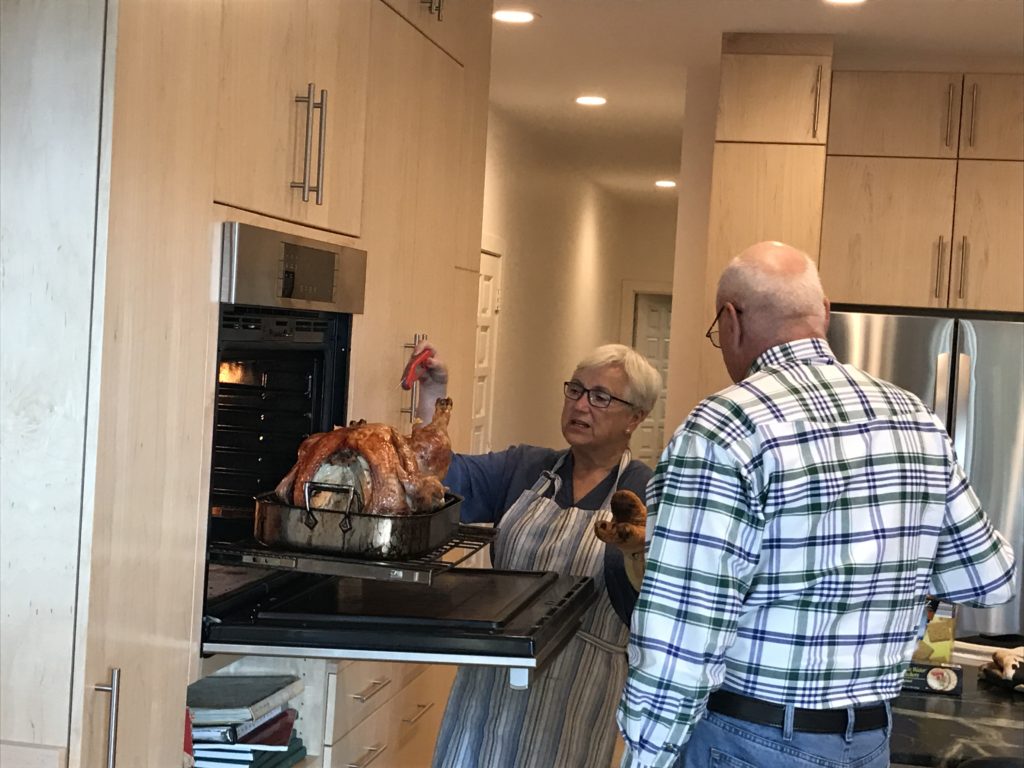 There was some consternation over the turkey cooking slower than they thought it would. I guess 24+ pounds cooks slower than a typical 16 pound turkey. Since SWMBO and I were not part of the cooking team, we sat back and heckled mainly. I'm sure it helped.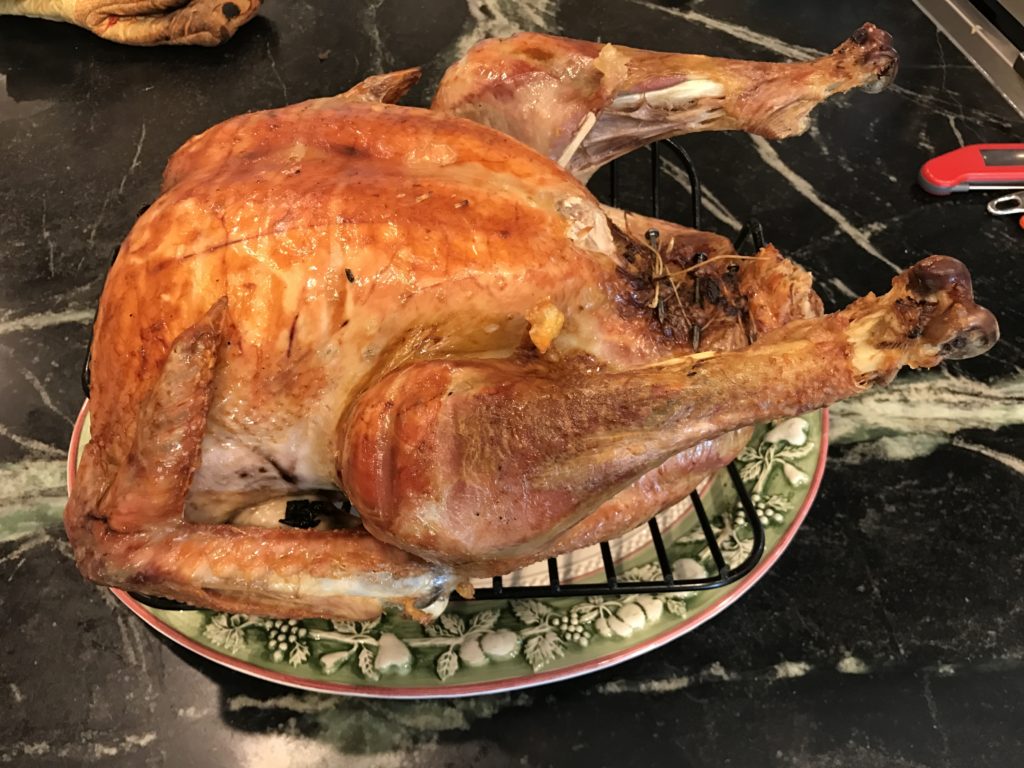 In the end, it came out beautifully. Since I was playing a Thanksgiving drinking game, this was cause for a drink. "Dinner is at least 30 minutes late. Take one drink." We'd also passed several milestones by this point.
Now on to the carving.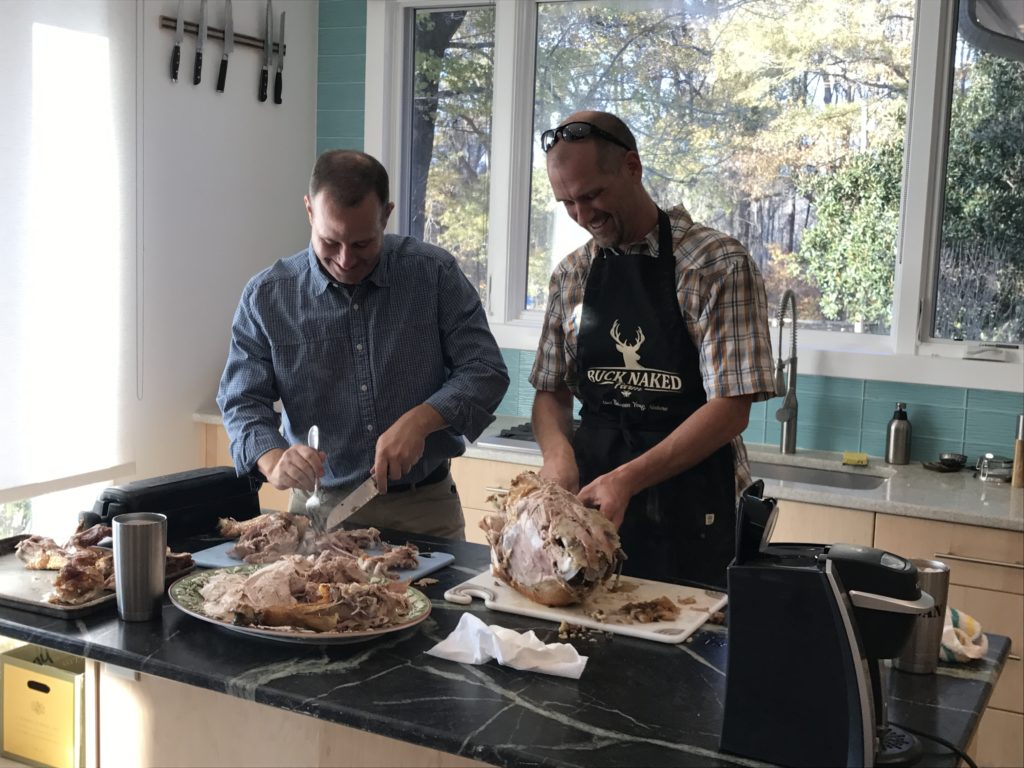 This was our first Thanksgiving in our recently self remodeled kitchen. Having two islands was awesome. Dave and I were able to hop over to this island and work on the bird with plenty of room to spare. Note I'm representing our honey farmer, Buck Naked Farm with the apron. It's my favorite one.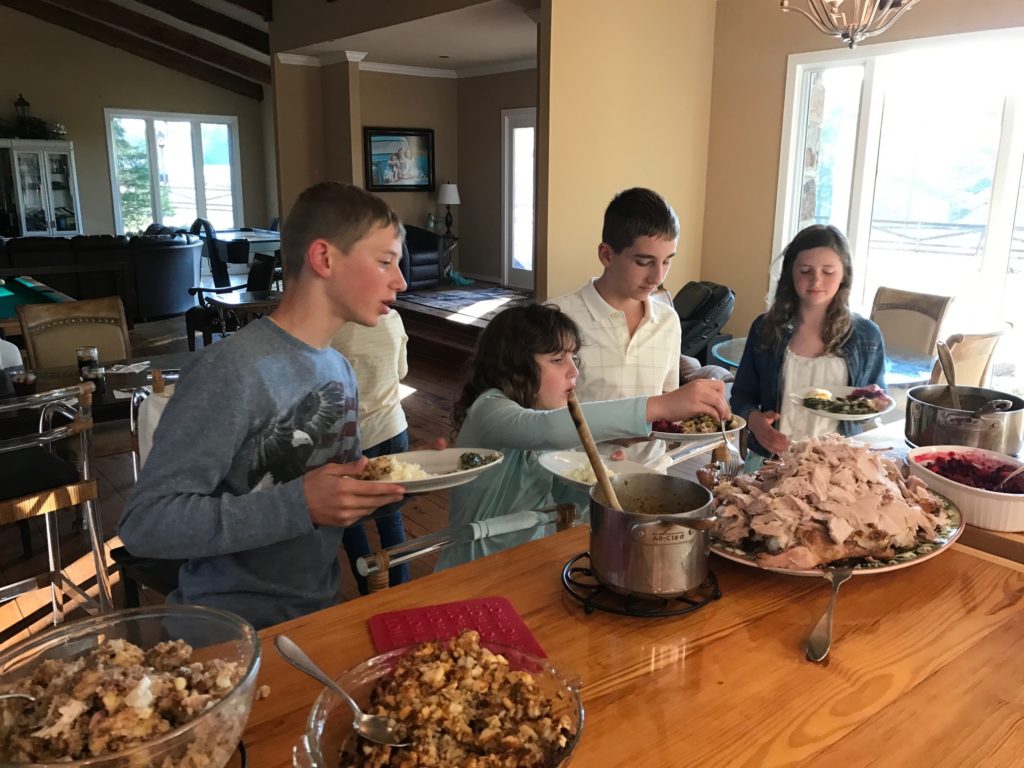 This countertop was part of the original house, which was taken from another house when our house was built (40 years ago). It was an antique (100+ years) when it came to our house which means the wood of this counter is at least 140 years old. Then you consider the tree itself was probably 75 years old before it was cut. That means the seed for this tree went into the soil in the late 1700 to early 1800s. There is a lot of history in this wood. I spent 6 months restoring this countertop that is holding the food you see above. It was worth it.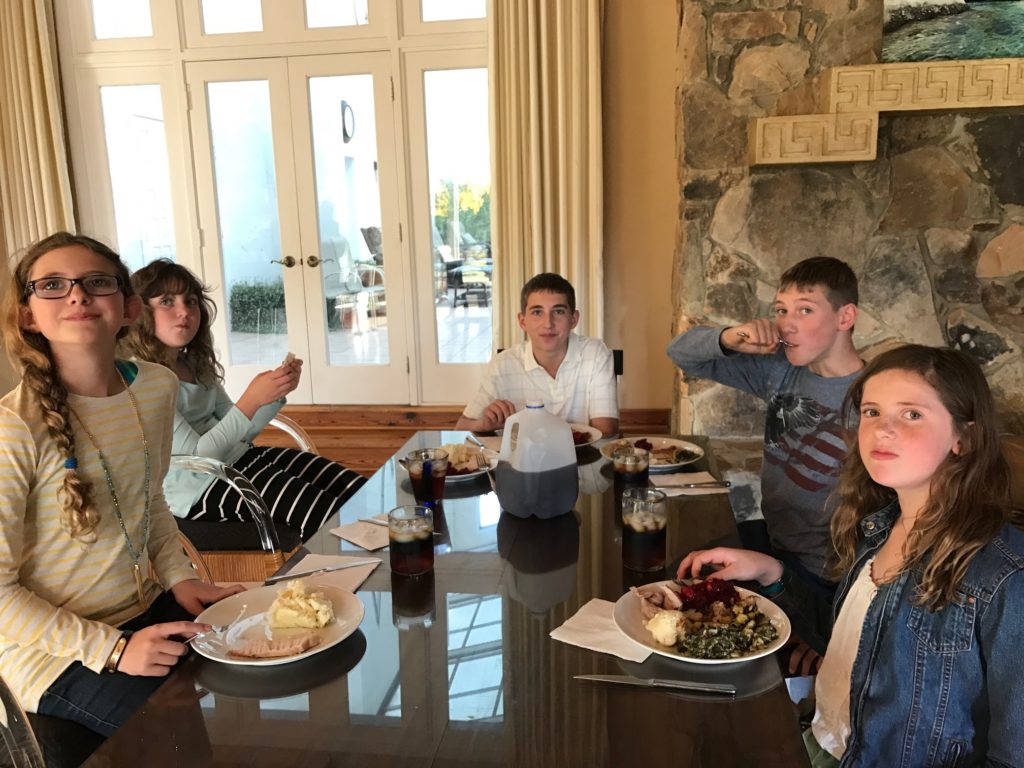 The key to a successful dinner? Put the kids at the kids table.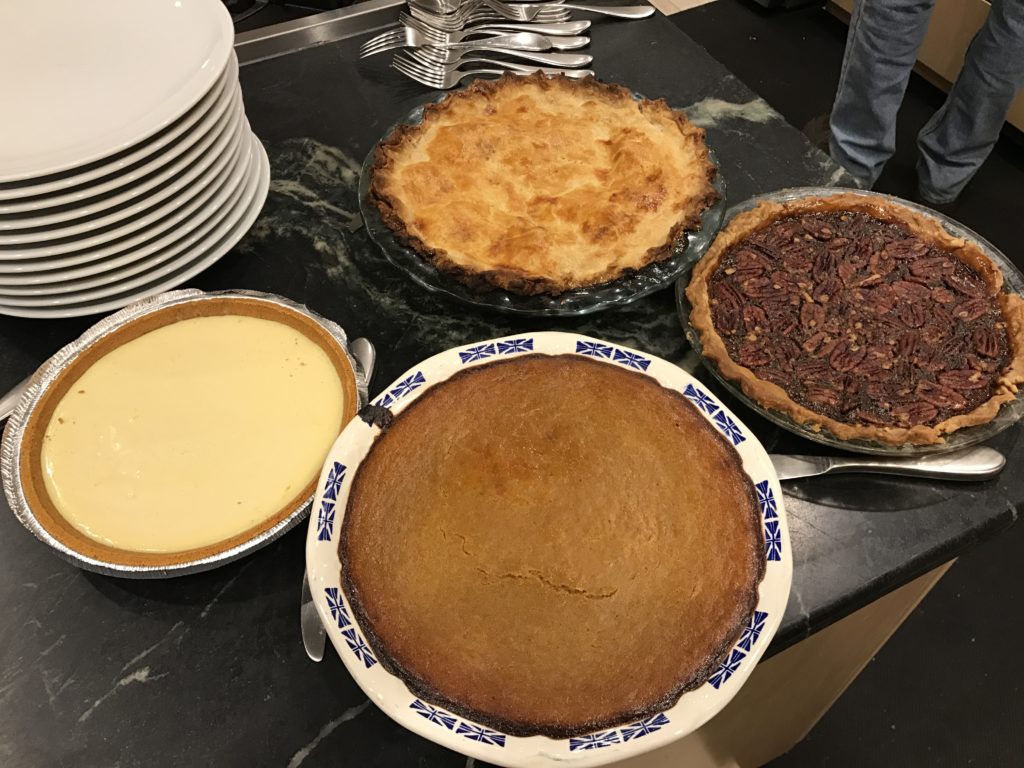 Sweet potato, pecan, apple, and in deference to our Caribbean trip last year, key lime pie. All home made, and all topped with Simply Natural Creamery whipped cream and ice cream.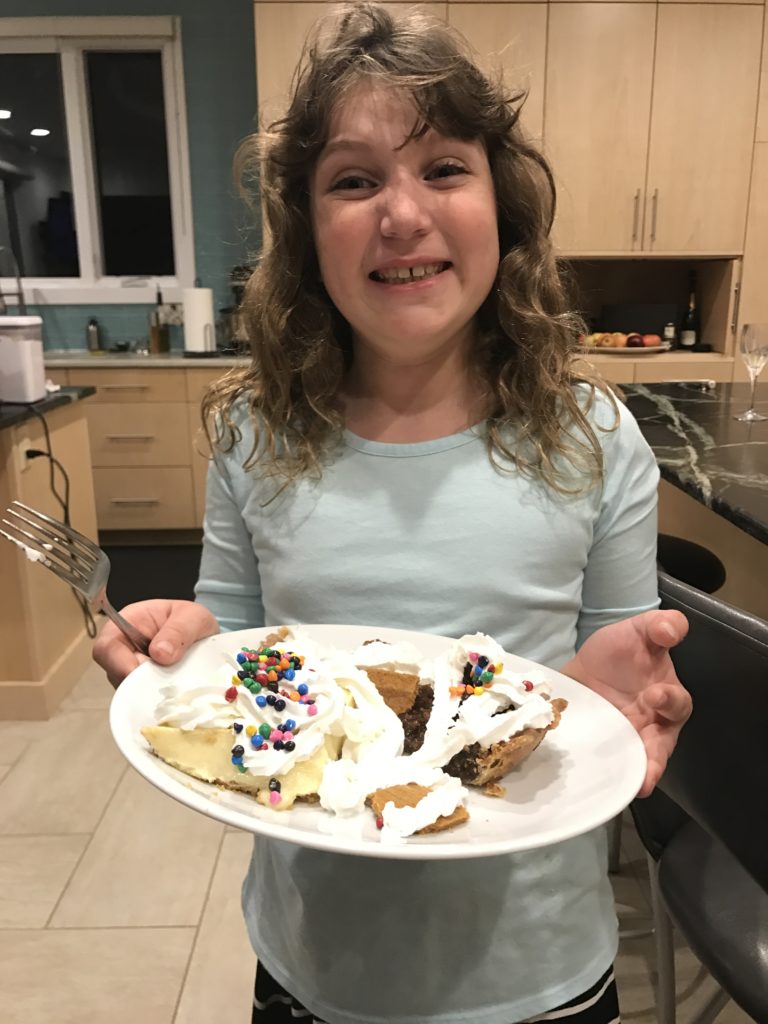 Everything is better with sprinkles.
I gained the requisite 3 pounds after this meal. And was fairly useless. I think I went to bed at 6:30.
I hope your Thanksgiving meal was as good as ours. Remember, next year we'll be taking orders for turkeys again. By November 1st, we are already sold out. Get your orders in early.