The problem with scampering off on a trip with the boy is that the work fairy doesn't visit while I'm gone. That means that all the pickups and drop offs that I do weekly didn't happen, except for the raw milk from our dairy farm. Thanks Vicente for making that run for me.
So when I got home, the first thing I noticed was my family asking me, "When is there going to be milk in the store?" Apparently dry cereal isn't to their liking and they were quick to let me know I'd failed as a father and as a farmer. "Tuesday Sweetie. You can survive."
Then Jeanette informed me that we had beef to pick up at B&B Organic.
Plus I needed to meet Christy to get milk and chicken and ice cream.
And I needed to go to our dairy farm and pick up our raw milk.
And the processor had our cow ready for pickup, which is an hour in the opposite direction.
And we need to get ready to take hogs next week to the processor.

And I needed to go to Oxford, pickup a trailer, and drop it off in Johnston County.
And I had multiple meetings, over multiple days, in multiple counties.
And it all had to be done on Tuesday and Wednesday.
My truck has a full fuel range of about 450 miles. Between Tuesday and Wednesday I ran most of two tanks of fuel through it. That was a butt flattening, mind numbing number of miles. But I did just start the audio book of Frank Herbert's Dune in anticipation of
So I had that to entertain me while I was driving. I've never actually read the book so it was enjoyable to get started in that distraction while I drove all over Eastern North Carolina picking up food and products for the store.
BUT! Now Jeanette says we don't need to get anything else in the store because she's OUT OF ROOM! Woo hoo! My work here is done and I can do things like laundry, and sleeping. Oh, and putting out a blog post, because I am a bad farmer and haven't posted anything in oh, about forever.
So, gentle readers, know that the store is FULL of pork and beef, and all the pre-orders have been filled with product left over for the freezers. We are mostly stocked on chicken (except for the things backordered) and all the associated goodies that go along with our proteins are fully stocked.
Chicken is supposed to be processed this week so hopefully we'll fill our back orders on those missing items and we can all celebrate a return to school with healthy dinners.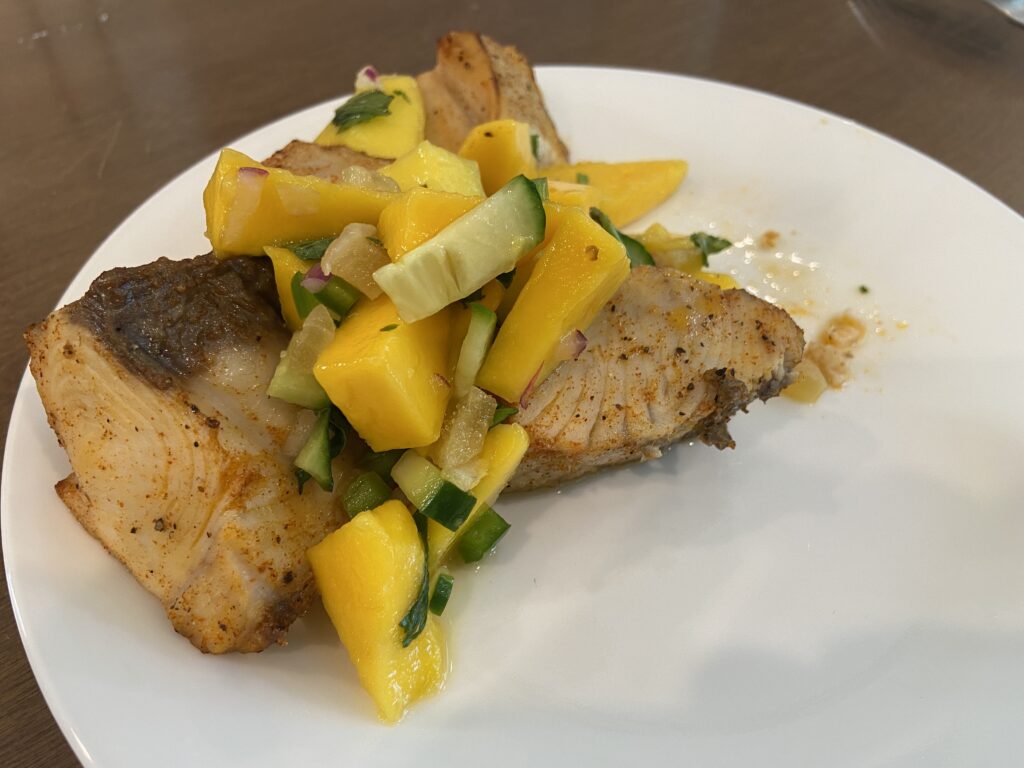 For now, I'm going to have some smoked wahoo that the Mrs was kind enough to make for lunch today. When 95% of your meals come from your store, it is a treat to eat something you caught yourself rather than raised yourself every once in a while.