On day three we started first thing with making sausage. For once I wasn't late for class. Well, not very late.
Day 2 was making cured meats like sopressata, chorizo, salami, etc. Once again I was pulled out on the phone for various bits of the class so my notes aren't exactly stellar but I got enough of the class to be able to experiment with some meat here at home.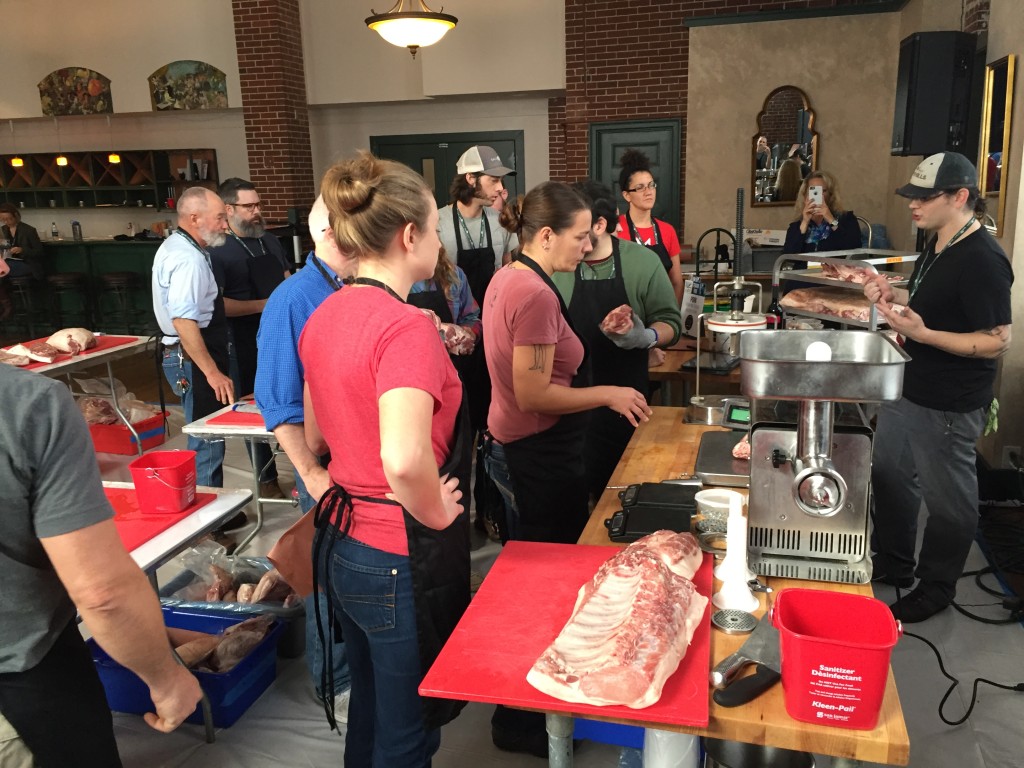 I noted while I was in this class that we had a police officer present at the door all day. I'd also noticed that each door of the building had a cop stationed there. I'd wondered what it was about so I finally decided to go ask. Turns out that PETA was across the street protesting and there were threats that they would come into our conference and try and disrupt what was going on. I was all excited to go out and join their protest but sadly I was already committed to being in this class. Opportunity missed.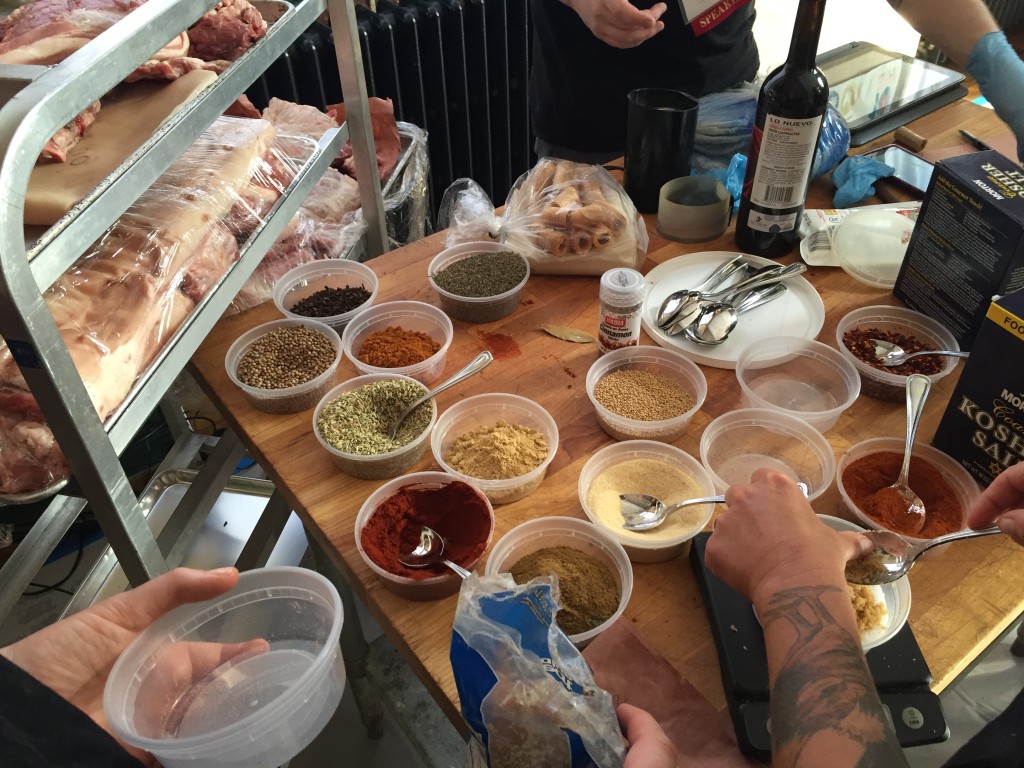 Because I was in and out on the phone I didn't get to see everything made but I got some great action shots of the various steps.  Above you can see all the cool spices the instructor brought for everyone to make their own sausages. He also gave lots of recommendations on variations of different sausages we were not making. The tips actually came machine gun style and it was a struggle to get them written down as fast as he was saying them. I like when a class has too much good information.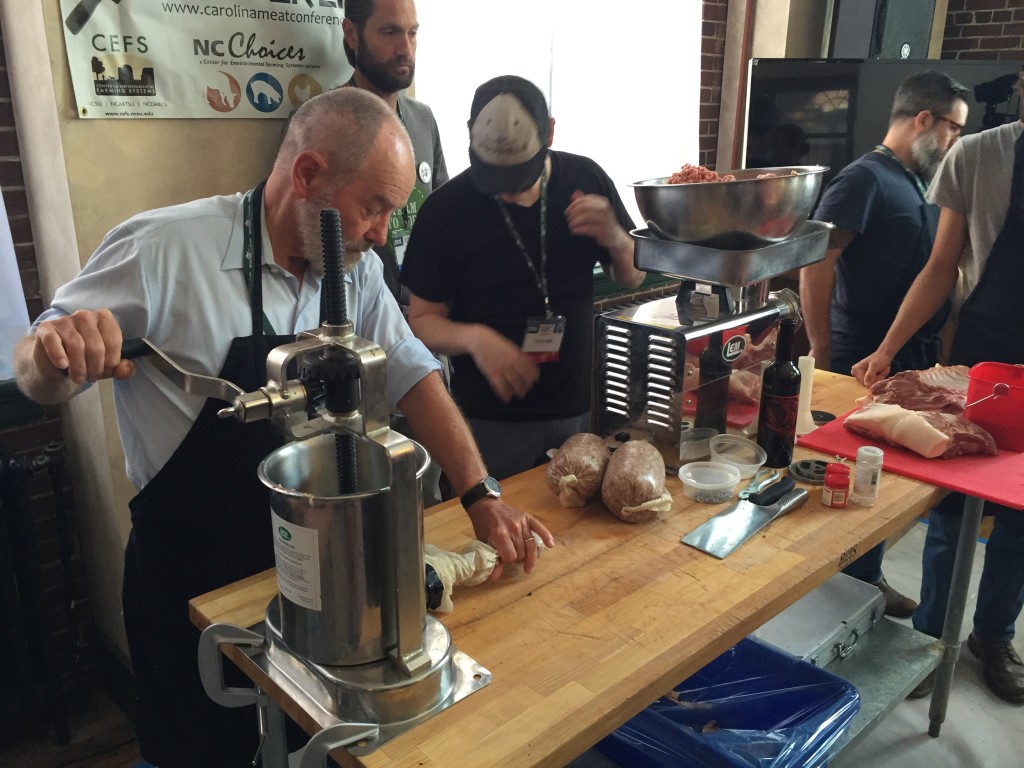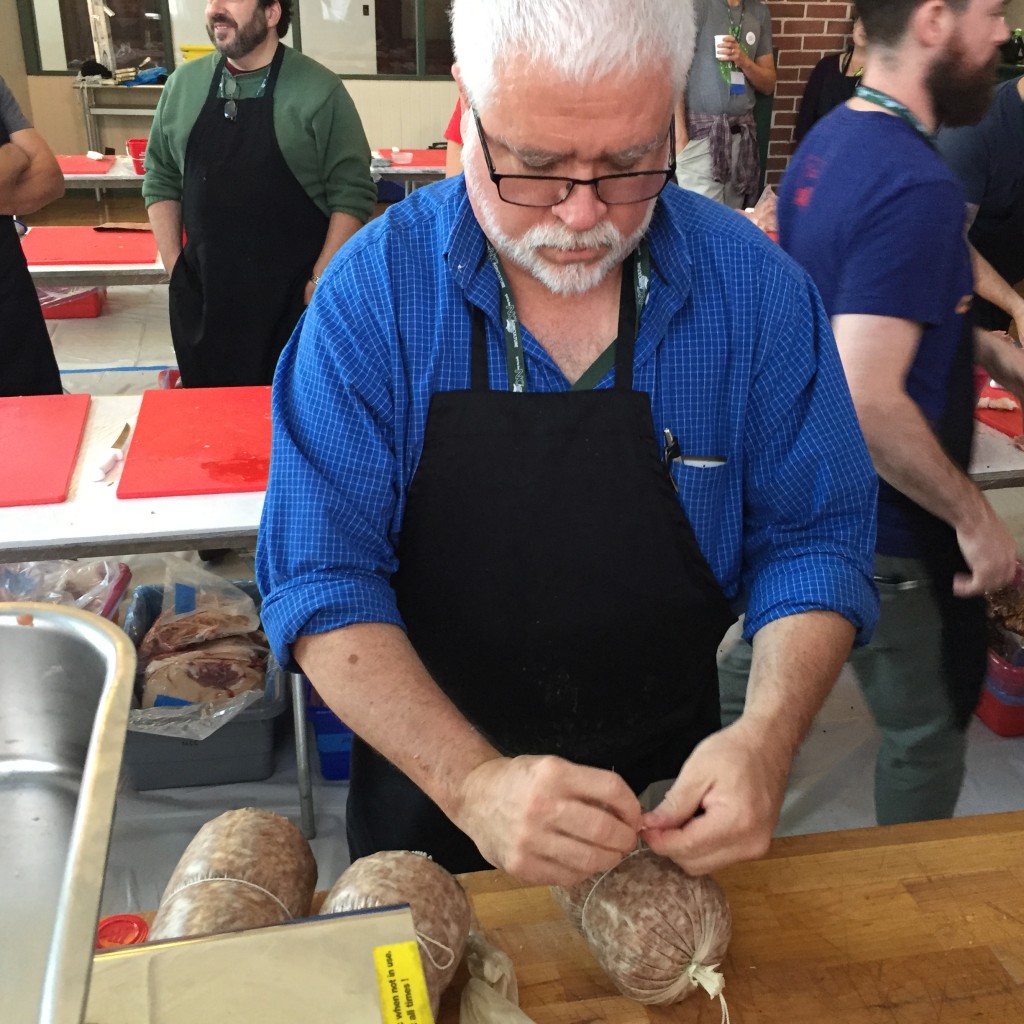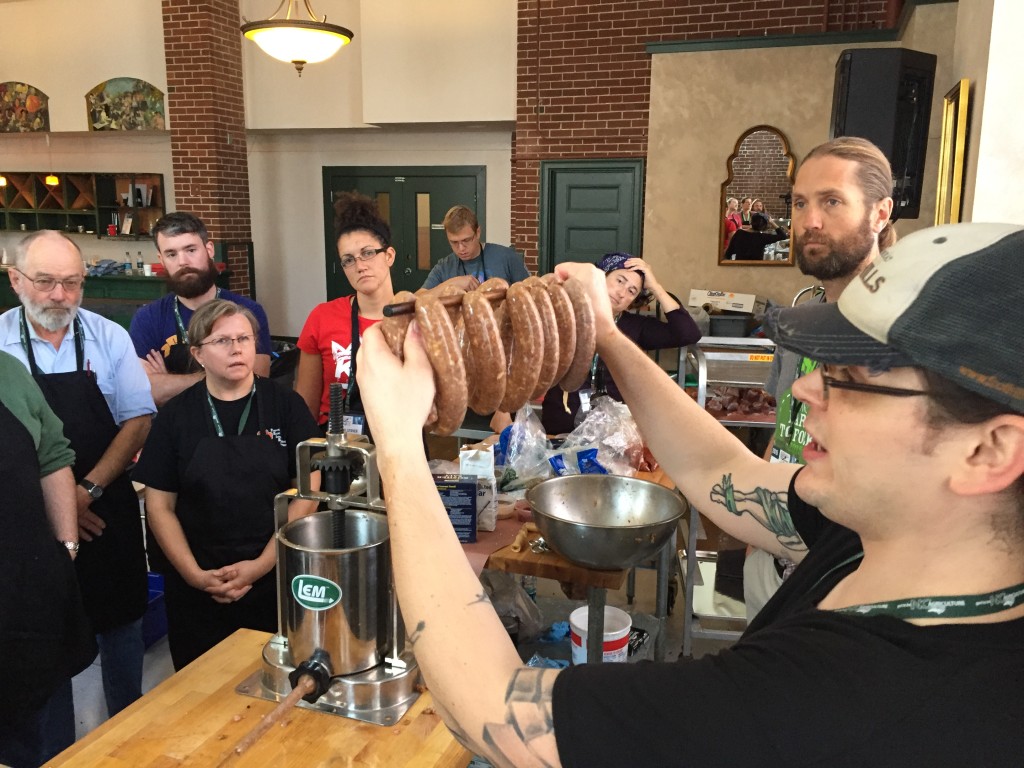 All in all it was a really good class and I'm glad that I went. Next time though, I'll skip it and take all the classes that were taught during the actual conference.