On Thursday I fired the smoke house as I do each morning. I just love the look of the house venting a thin stream if smoke. It's like watching a fire, but more productive. This particular morning it was only 7 degrees when I took this video. That may explain why its so short.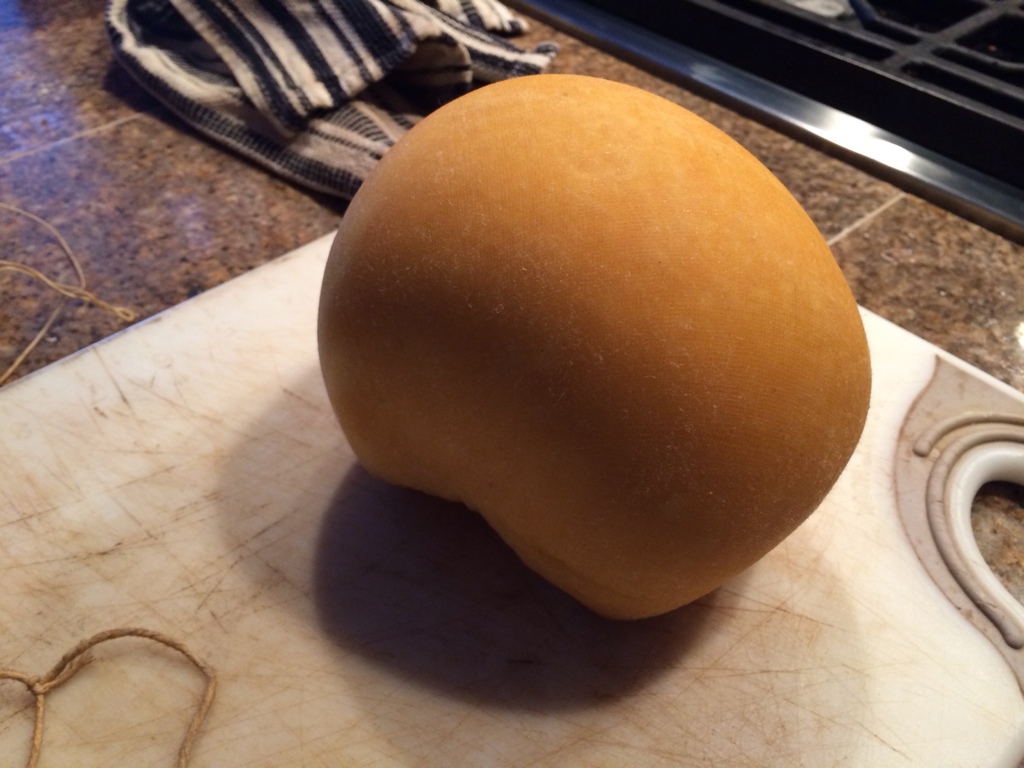 Before I fired the smoke house, I took the opportunity to remove some if the items we have in there smoking. Mostly cheeses. This particular cheese is mozzarella cheese that I made from our milk. It went from warm cheese, to a muslin and hung in the smoke house immediately. It developed a very nice rind and took on a good amount of smoke in a couple of days. I shredded some into the scrambled eggs for breakfast before storing the rest away. Good stuff. Actually breakfast was really good all around. Scrambled eggs(our eggs) with ground pork (our pigs) mozzarella cheese (our milk and our cheese) and cantaloupe. Alas, it's the wrong season for our cantaloupe. Still, pretty local as an average.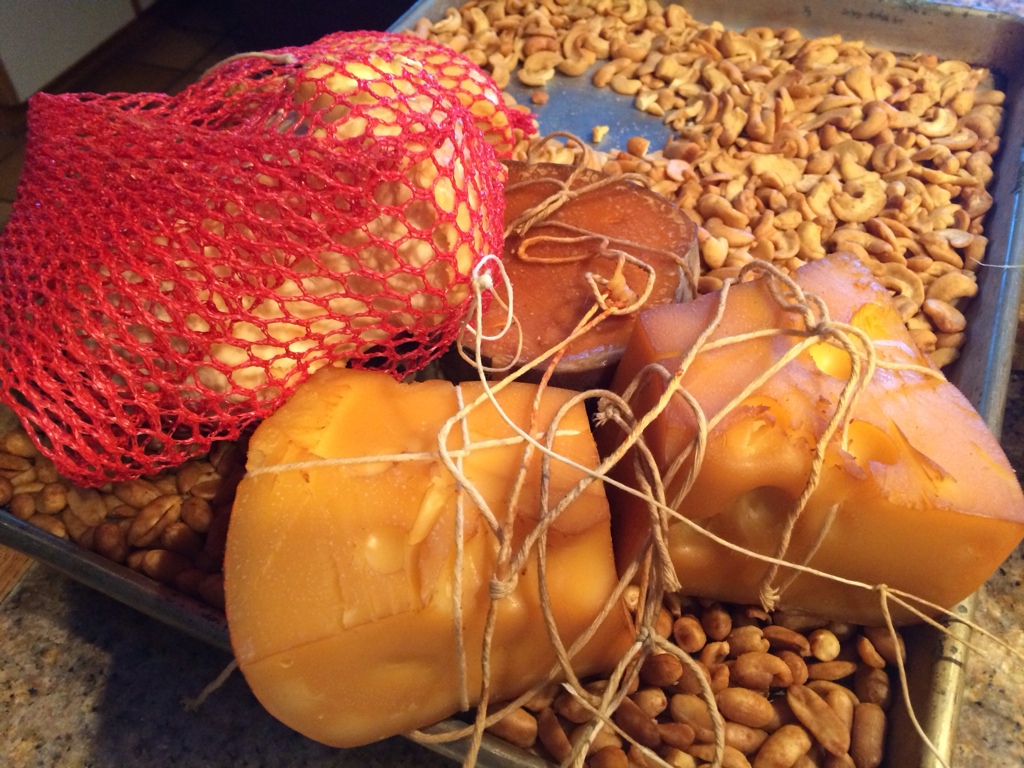 I also pulled the other cheeses we had smoked , along with the cashews. The cashews are no good smoked. They took on a petroleum flavor which isn't from and fuel as we don't use any. It's just the way they taste smoked. Maybe if I had baked them first. Everything else has smoked nicely though. The salt is really good. Any ideas on what to smoke next? We have a month of smoking ahead of us.