So it must be time for a visit to the farm.
Today's schedule is pretty busy with tours. There is one slot open at 1pm and we are booked solid the rest of the day. Those are my tours.
Spork has a series of tours through midday tomorrow but still good availability in the morning and in the afternoon. It is a great day to come out and get some sunshine, see some critters, and pick up some goodies.
Speaking of goodies, we just received in a fresh cow this week from the processor. So steaks are fully stocked, as well as hamburger, stew meat, soup bones, etc, etc. It's all here.
We also have a special in with this last cow. T-bone steaks are in stock this time. At least as long as they last. We get the request routinely for t-bones. Get them while they are hot, er, frozen.
For those of you who don't need a tour, we are open normal hours today 2-6pm. And tomorrow 8-5pm. Just stop on in and see what we have going on. Hint hint, the store expansion is nearly done!! There will be pics coming soon of that. Or you can come see for yourself.
As I finish this quick post, I note that there is no picture. Studies say that a post with a picture gets clicked on and read more than a non-picture post. But I don't really have an appropriate picture for this post. Hmm. I do have a totally inappropriate picture for this post though.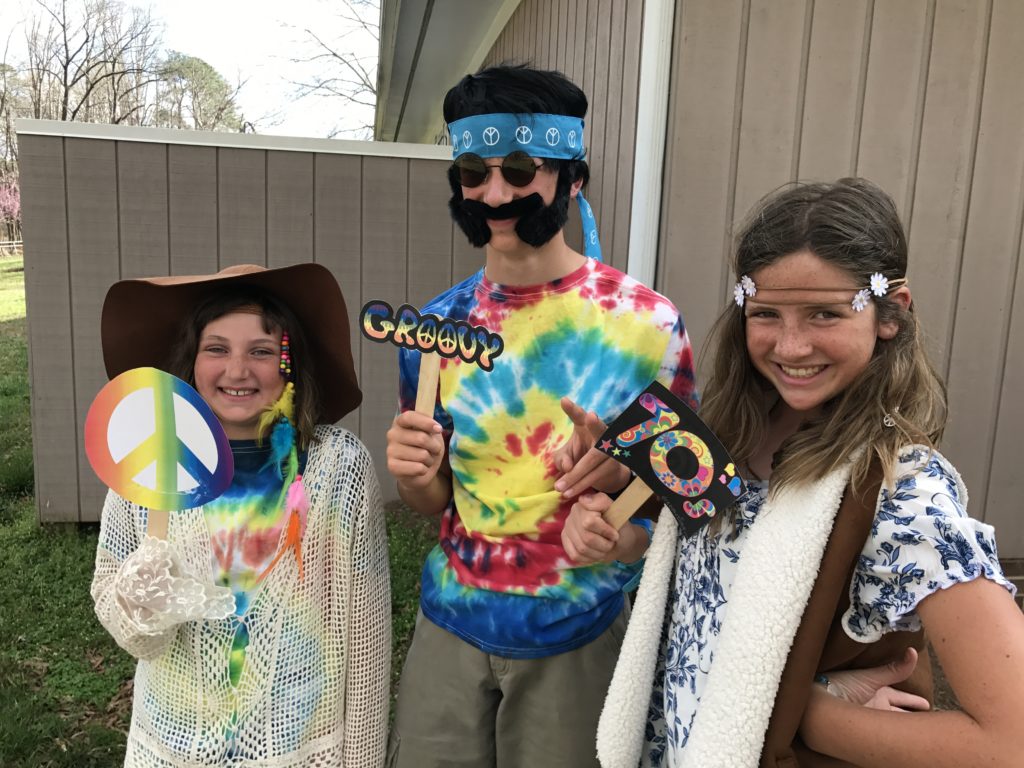 So it seems that on occasion the co-op where my kids go to school on Fridays has a dress up day. I guess for fun, or maybe to support what they are learning about. Dunno. What I do know if SWMBO took this picture yesterday and it is too good not to put somewhere. Apparently today is dress like a hippie day. I'm unable to discern who has my favorite outfit. They are all stunningly good. I think this picture is going to be a keeper!
So here you go. One click bait picture for your viewing pleasure. Now stop laughing and come buy some meat. I need room in the freezers so we can move into the new store!