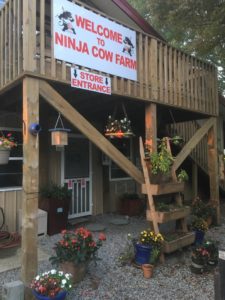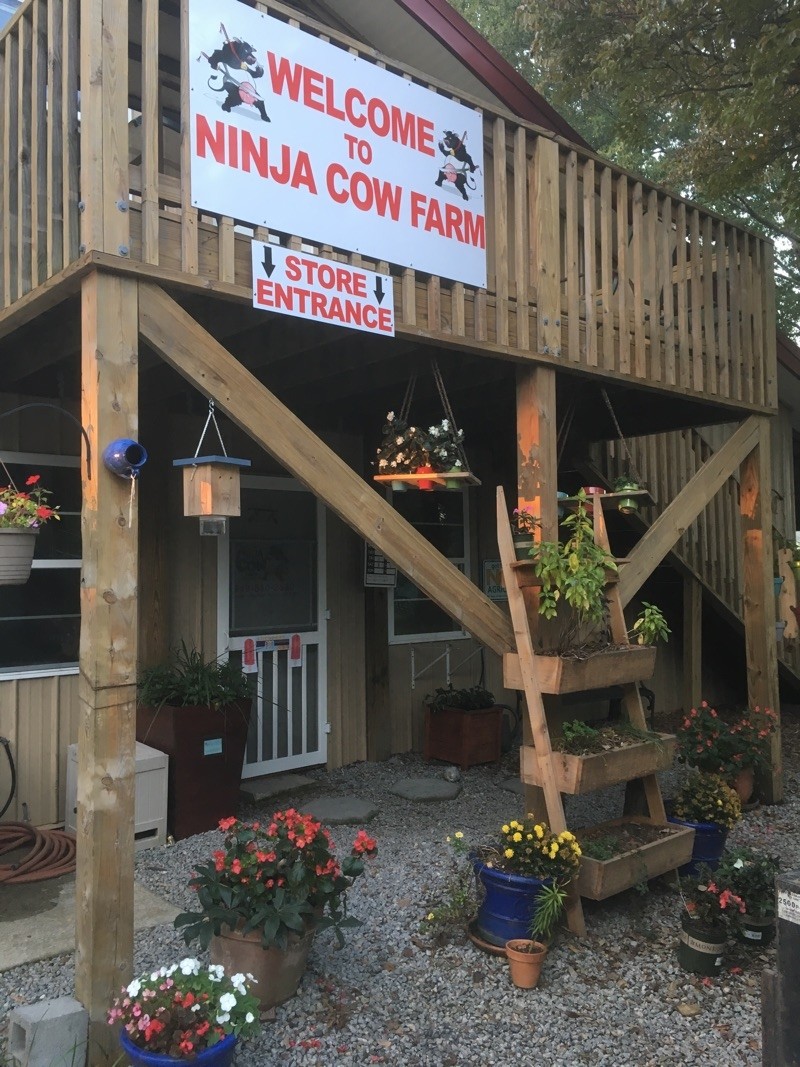 If you've been in our store one of the first things we point out is that not everything we carry comes from our farm. We are quite proud of the fact that we support other farms in our operation and we always share who everyone is that we do business with. This is actually unusual in our industry as a lot of people slip other peoples products into their offering and relabel it under their name. Even at the State Farmers Market this is allowed as long as it is less than 50% of the offering, if I recall the percentage correctly.
With all this "other" stuff in the store, there is a lot of meet and greet that goes on to meet these small scale farmers and exchange wares and checks. Jeanette spends a lot of her days off meeting people for crackers and whatnot. I don't have the flexibility to meet on various days so what I do is try to make all my meets on the same day. My main pickups are to meet our chicken farmer, who I meet weekly, and to stop by our dairy operation and restock on milk and milk products. I can't drive all the way to the other farm (it is an hour away!) for a few gallons of milk so going once per week and meeting other people on the same trip helps offset the gas and the time.
We had been meeting on Mondays, which worked out great because I could bring everything in before we opened on Monday. But then we had a scheduling conflict and now the pickup day has been moved to Tuesday. That works well because it takes the pressure off of me to be back before we open at 2pm, but it means now the new product shows up in the store on Wednesday. For those of you who want to be here when things are freshest or when you know we'll be fully stocked, Wednesdays and Fridays are now your days.
We are continuing to process a cow once per month and pigs about once per month (not the same time of month) as well. I haven't been posting when we receive a cow in like I used to. I'm going to try and remedy that so you have some visibility to when we have steaks in stock. In reality we've had a lot of our steaks pre-sold so I've been kinda lazy. But that is no excuse, plus we have an extra cow going this month so we'll have extra stock coming shortly.
I just picked up three hogs worth of product so we do have the pork freezer stocked again. I'm sorry we got down so low, we had a series of problems that kept things from making it back to the freezer. But that is mostly behind us now (there is still a tractor issue, but that is getting resolved).